Autumn is a perfect season to try dishes with pumpkin. Today is time for soup, you will need:
1kg (2.2lb) of pumpkin
2 carrots
1 onion
2 garlic cloves
1,5L (52.8oz) of stock
2 tbsp of Olive oil
100ml (3.6oz) of double cream
1/2 tsp of hot paprika
1/2 tsp of ginger (can be fresh or powder)
1/2 tsp of nutmeg
Salt
Pepper
As always begin with preparation of your ingredients. Peel the pumpkin, carrot and onion then cut them into medium size pieces. Cut garlic into small pieces.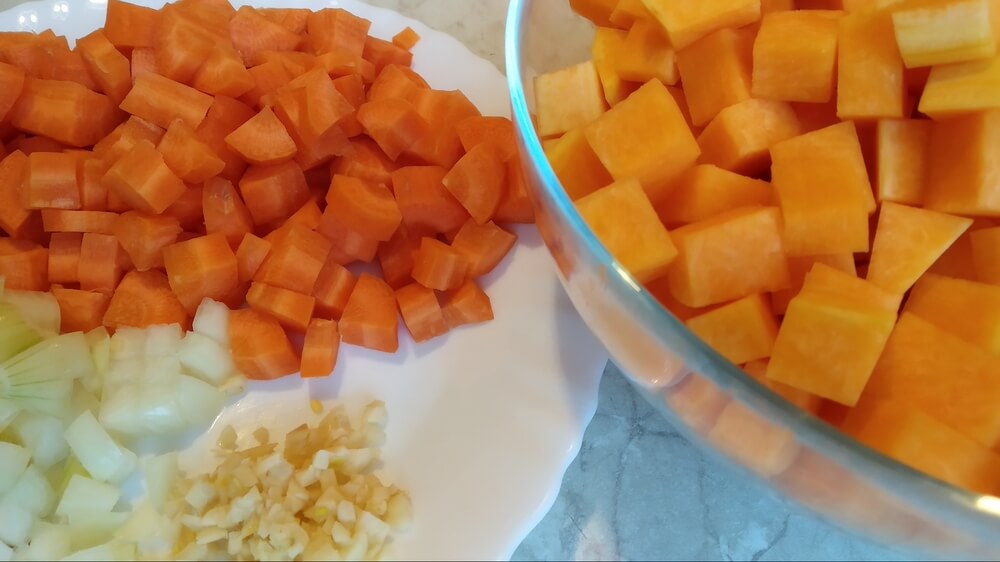 Turn on IP and programme Sauté. Add olive oil. When the oil is hot, add onion and garlic and fry until soft (not burnt). Add carrots and fry for few more minutes.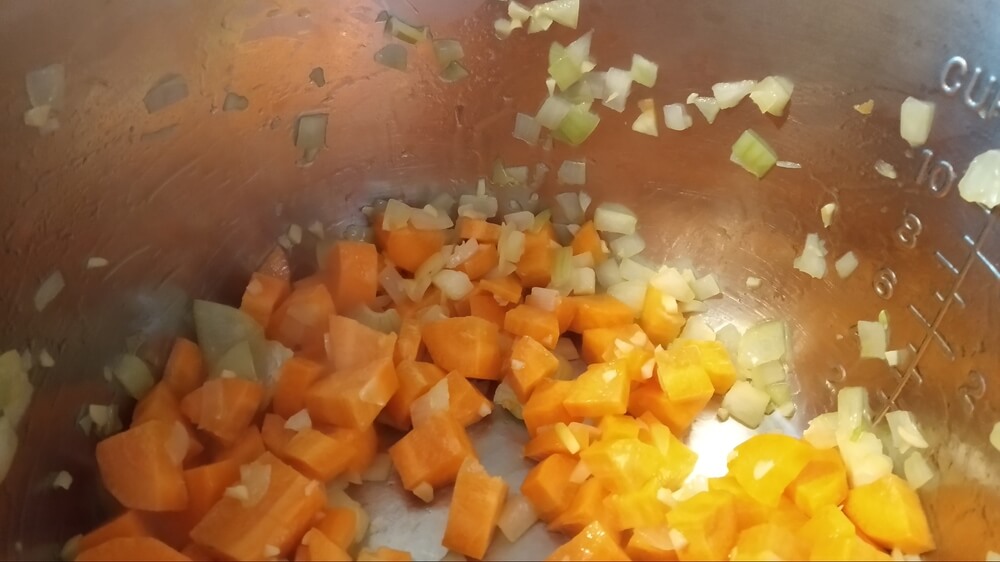 Turn off the programme, add pumpkin and mix together. Next step is to add stock (you can find recipe here), paprika, ginger, nutmeg and salt. Liquid should cover the vegetables, if it is not enough just add extra water.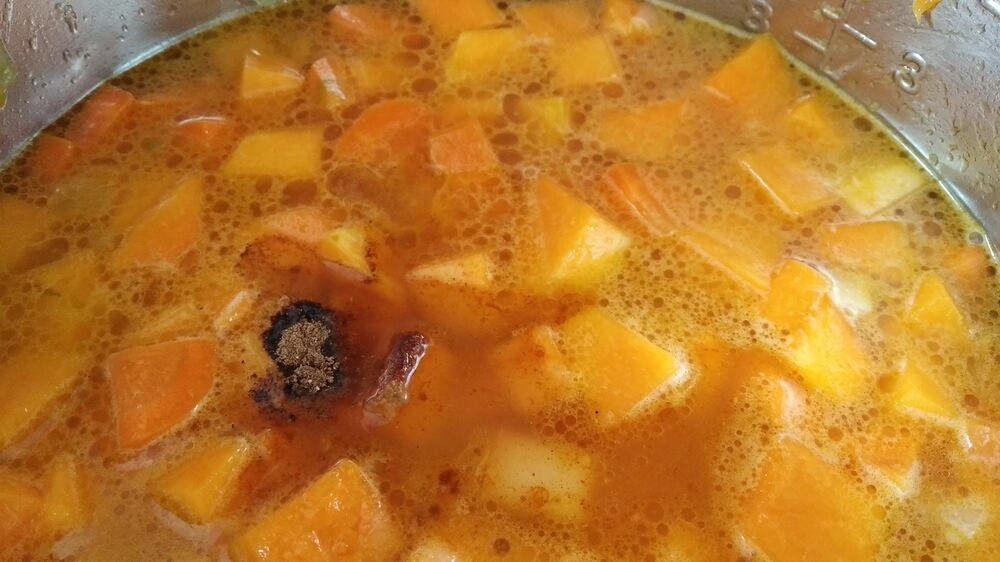 Close the lid and set up Manual programme for 10 min. After it finishes, leave for another 10 min to release the pressure (you can do QR if you are in a rush). Open the lid and add cream then blend everything until smooth.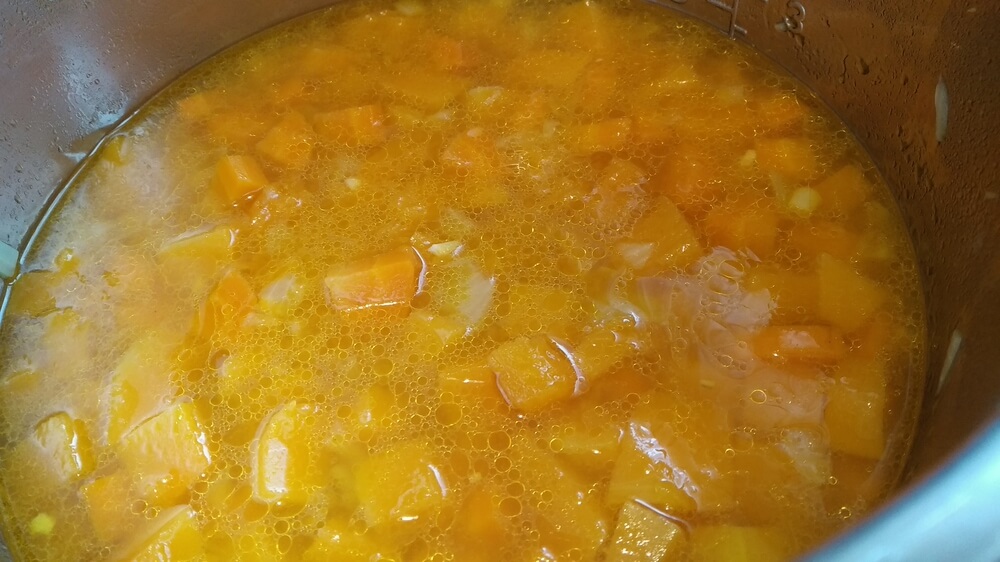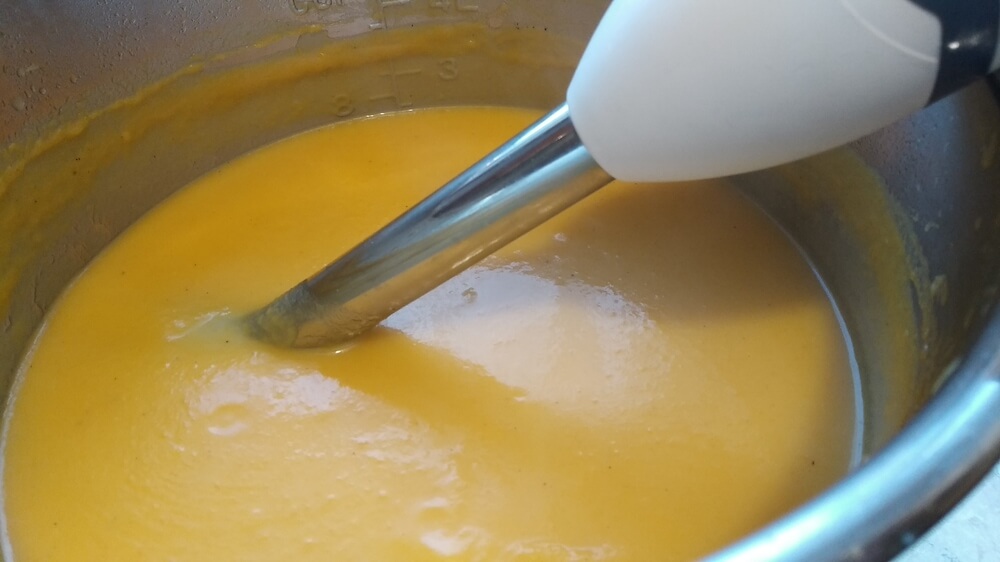 Season to your taste with salt, pepper and ginger. If the soup is too thick just add some water and turn on programme sauté until it boils. Your soup is ready. Serve with croutons, cream or roasted pumpkin seeds.