This dish is great if you have leftover meat. Make sure they are fresh. Different types make this dish delicious.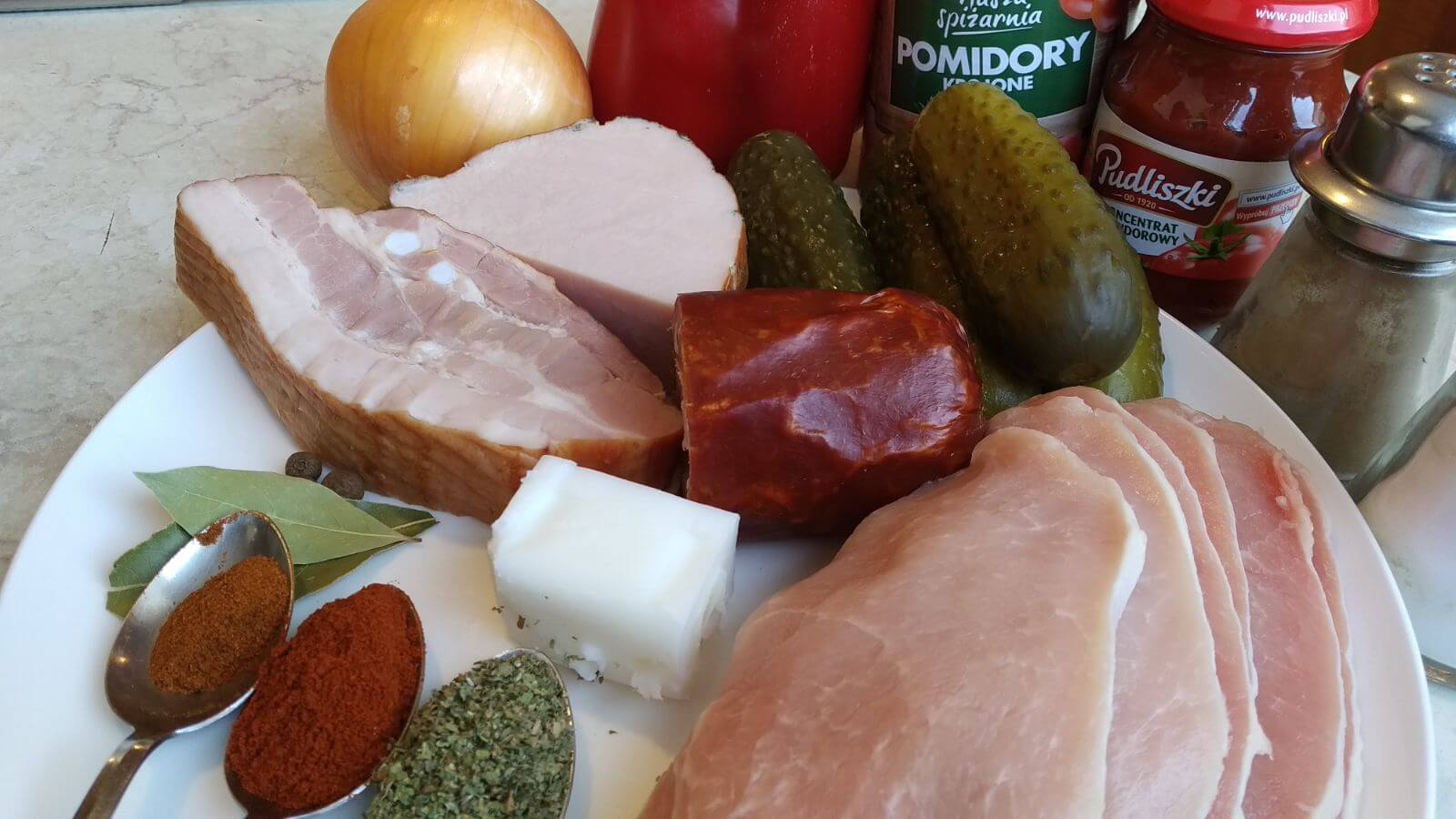 50 dkg (1.1lb) of pork chops.
40 dkg (0.88lb) of meat (smoked bacon, sausage, ham, roasted meat)
1 red pepper
3-4 sour pickled cucumbers
1 big onion
1 tin of tomatoes (400g/14oz)
1 tbsp of tomato purée
2 bay leafs
4 grains of all spice
1 tsp of marjoram
1/2 tsp of spicy paprika
1 tsp of smoked paprika
Fat for frying (lard/olive oil)
Salt
Pepper
Cut the pork chops into strips, season with salt and pepper. Cut the cucumbers and leftover meat and pepper into strips, onion into slices.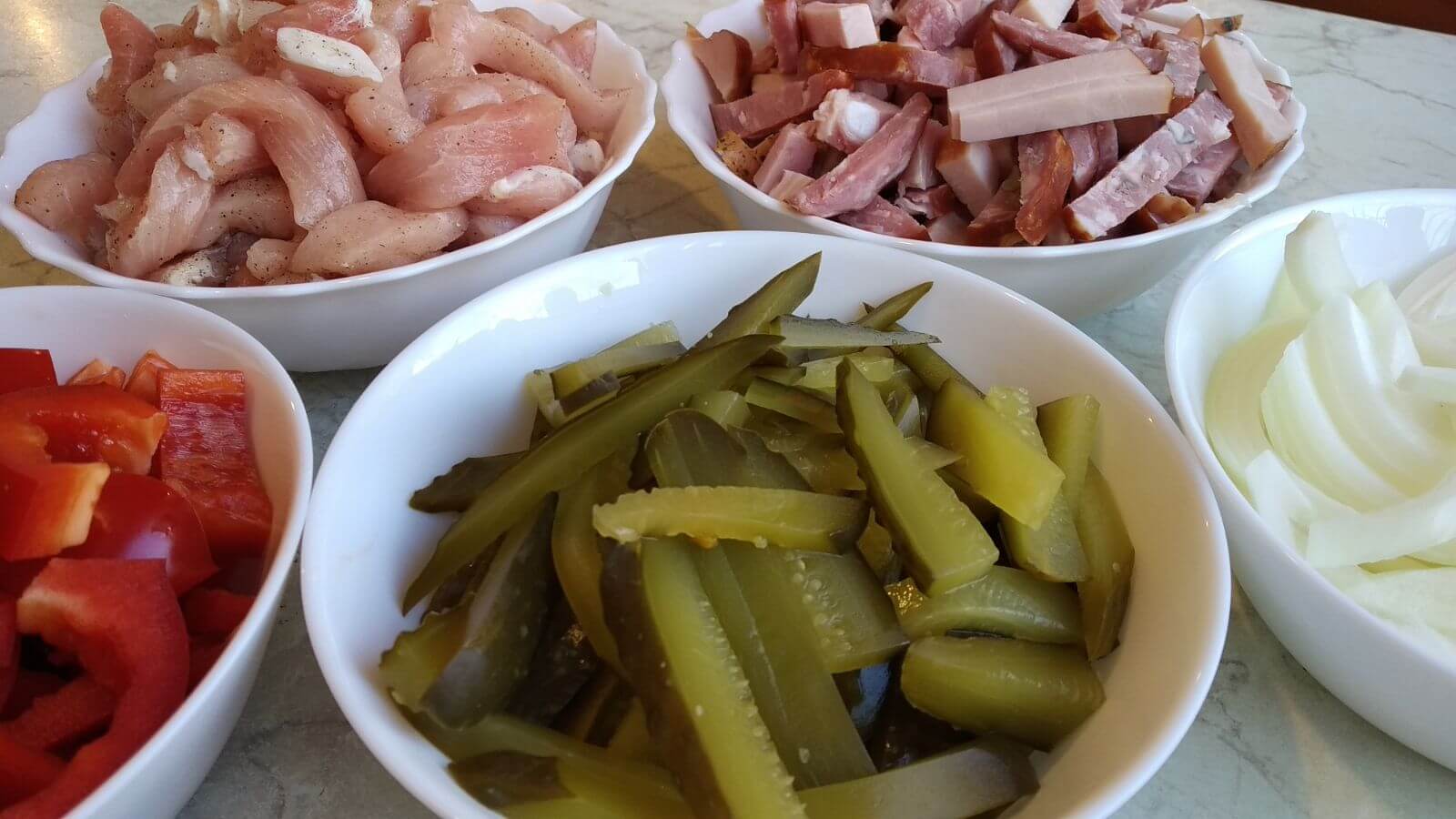 Turn on the IP and programme Saute. Put the fat into the pot (I used lard). When hot, add pork and fry until brown. Add onion and fry together.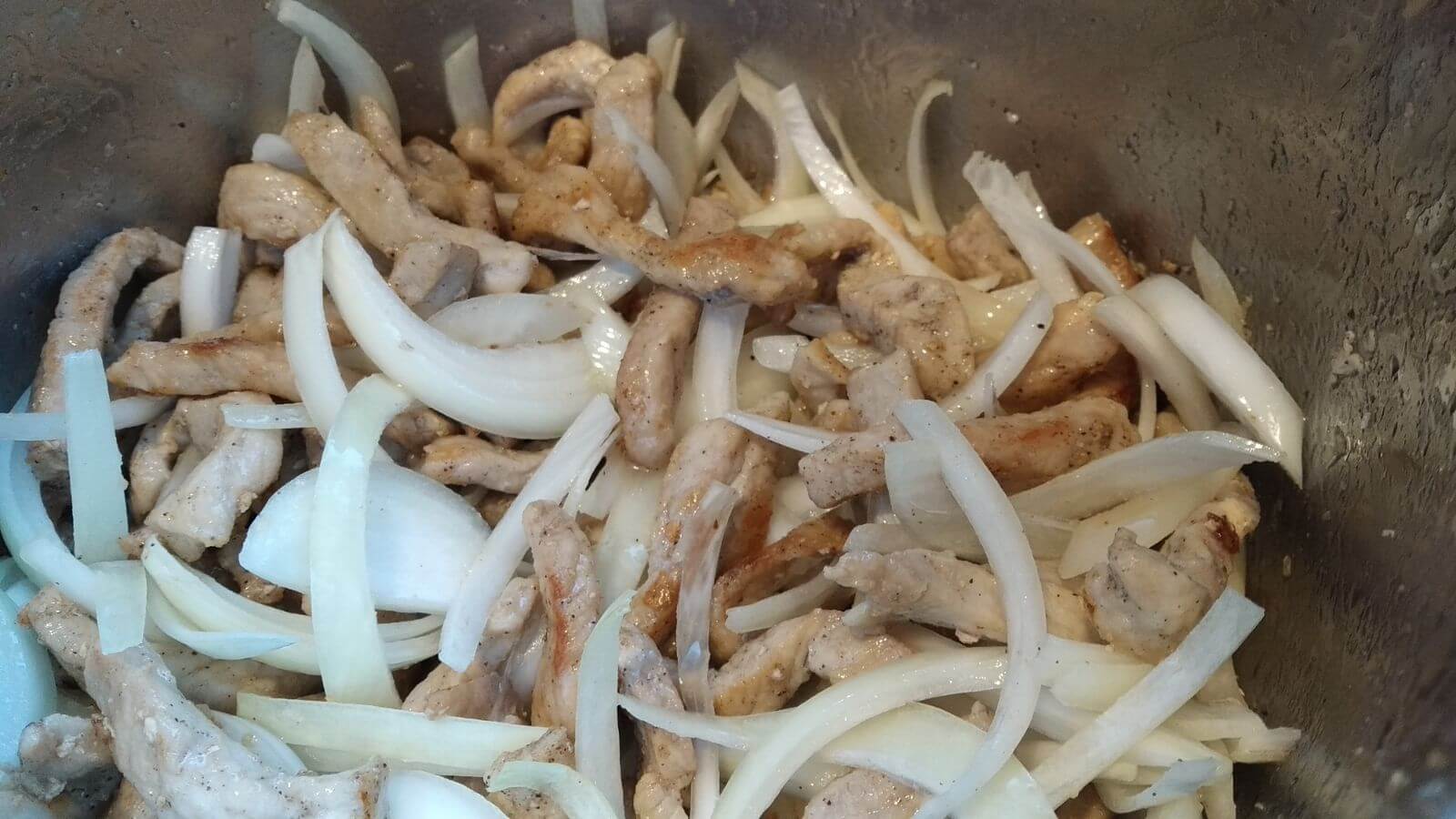 Turn off the programme. If the bottom of the pot is a bit burned, add a little bit of water and scrape the bottom layer. Add meat, cucumber, pepper, tomatoes, tomato purée, bay leaf, allspice, both paprika's and marjoram.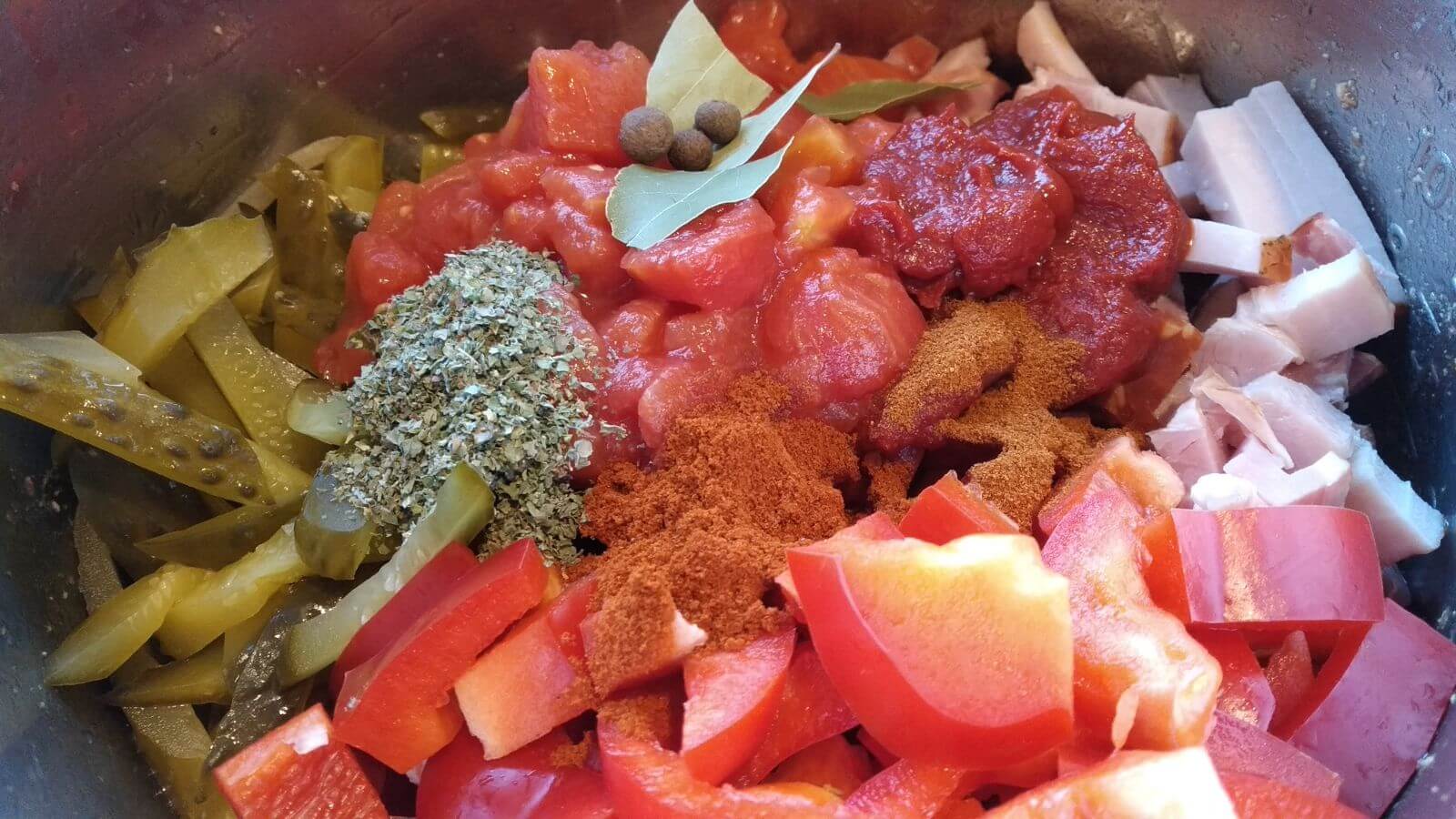 Pour water or stock to cover the ingredients. Mix everything together.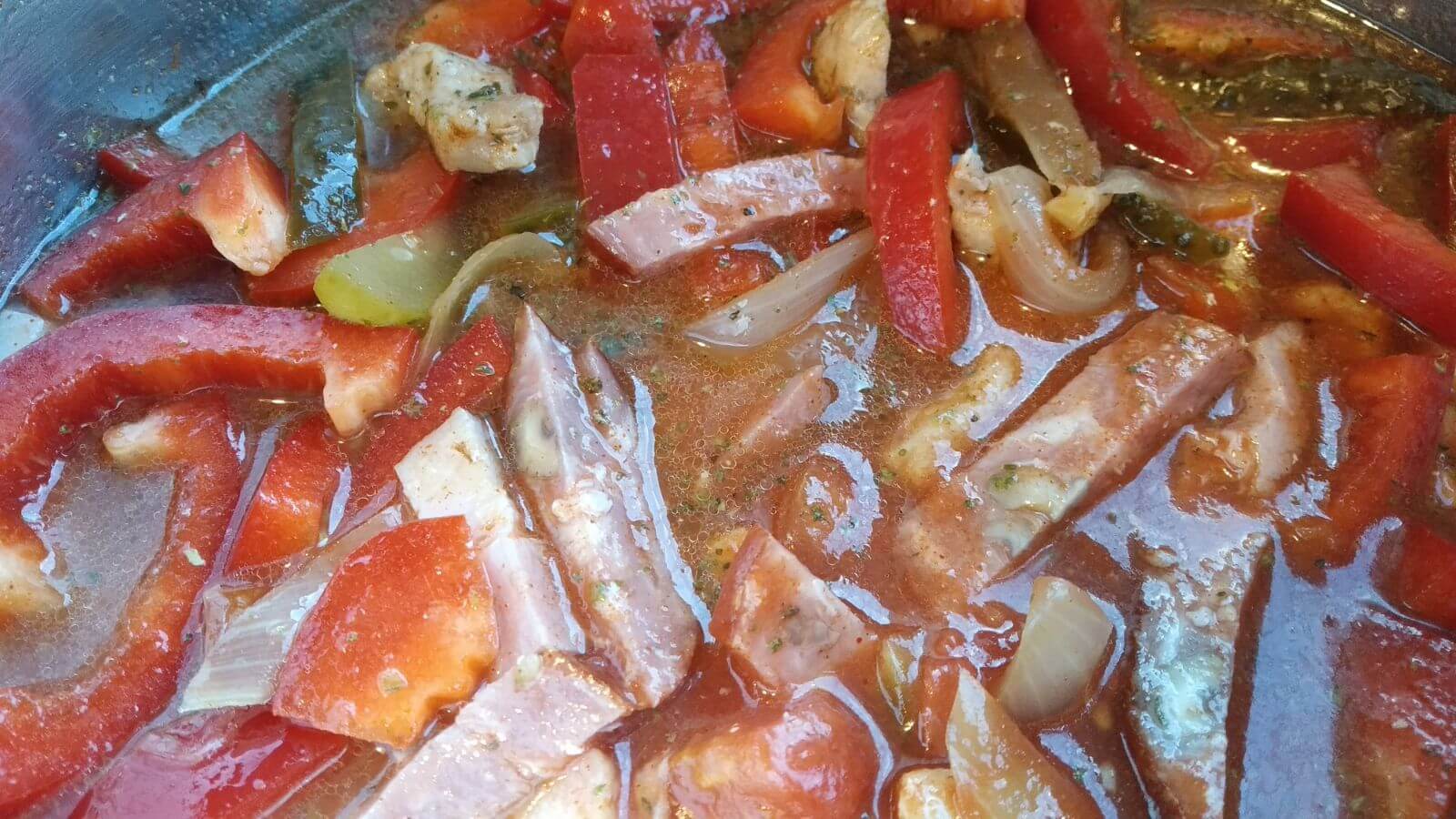 Close the lid, move the valve into sealing position and turn on programme Manual for 10min. After the programme finishes leave for another 10 min (NPR). Open the lid and season with salt, pepper or sugar if it is too sour. If you prefer dishes more thick you can always add some roux, make sure to boil the dish. Your dish is ready. Serve with your favourite bread.