Dinner perfect for cold winter. Tasty and very easy to prepare.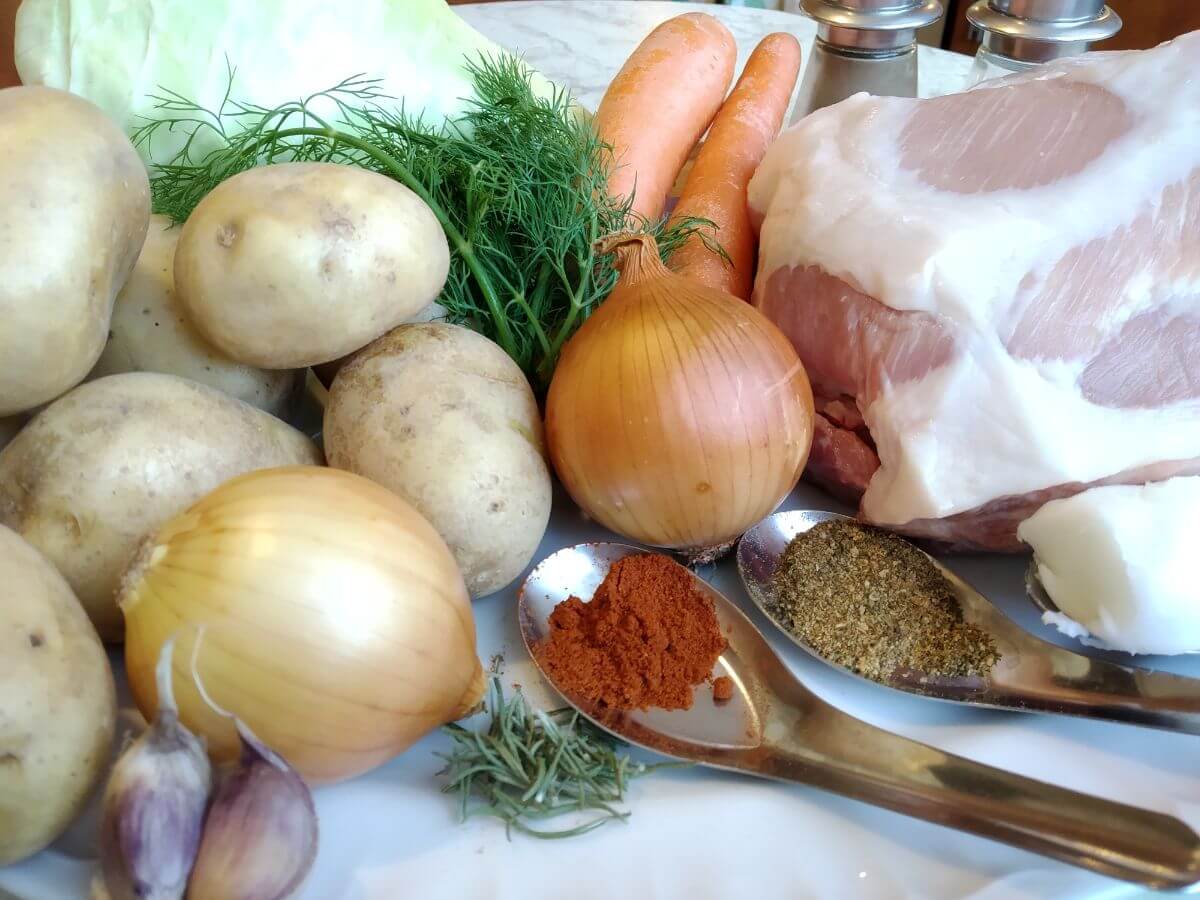 1 kg (2.2 lb) of neck of pork
1 kg (2.2 lb) of potatoes
3 onions
2 carrots
1 small white cabbage
2 cloves of garlic
1 tbsp of lard
1 tsp of sweet paprika
1 tbsp of seasoning for potatoes
Rosemary
Dill
Salt
Pepper
Cut the meat into quite big pieces and season with salt, pepper and paprika. If you like dishes a little bit more spicy add cayenne pepper or to paprika. Set it aside.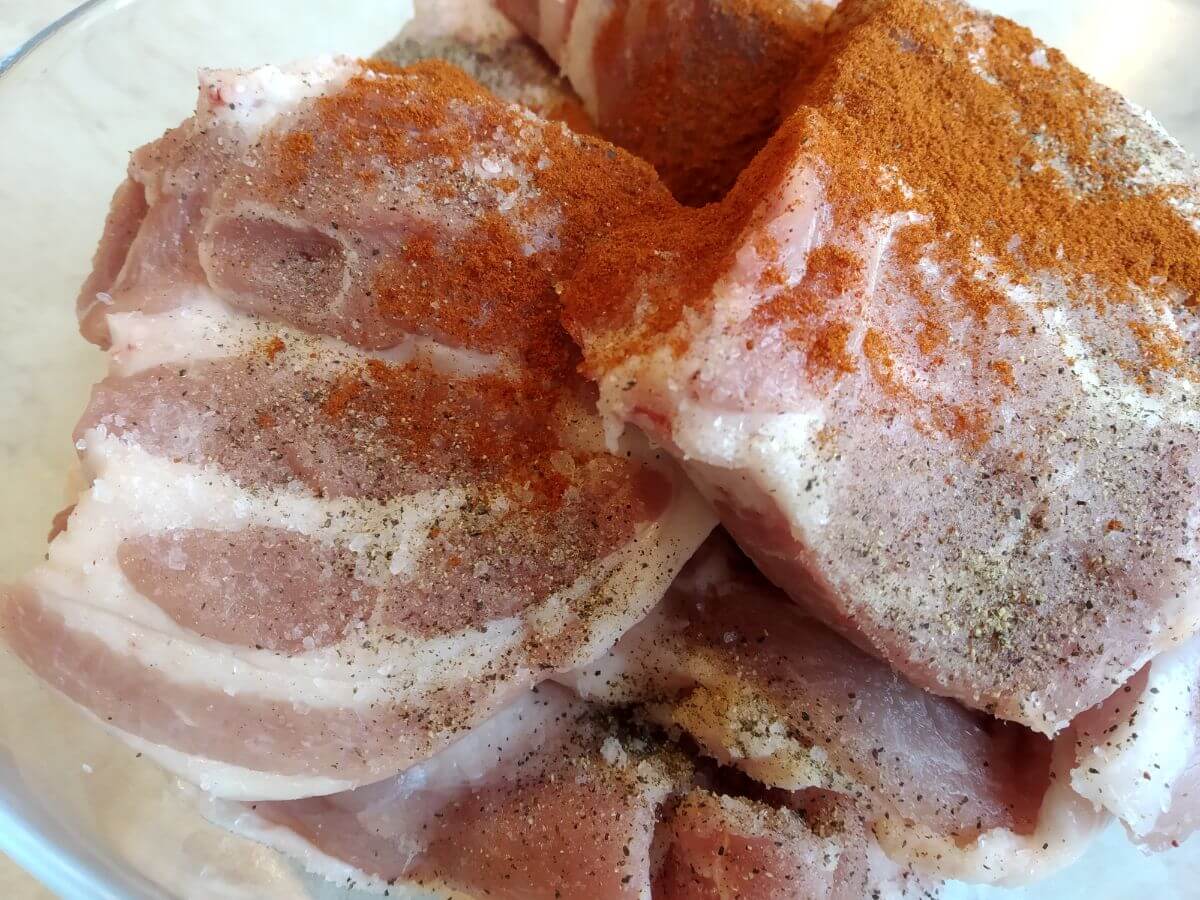 Peel the vegetables and cut into: carrot – half moon shapes, potatoes – big squares and onion into slices.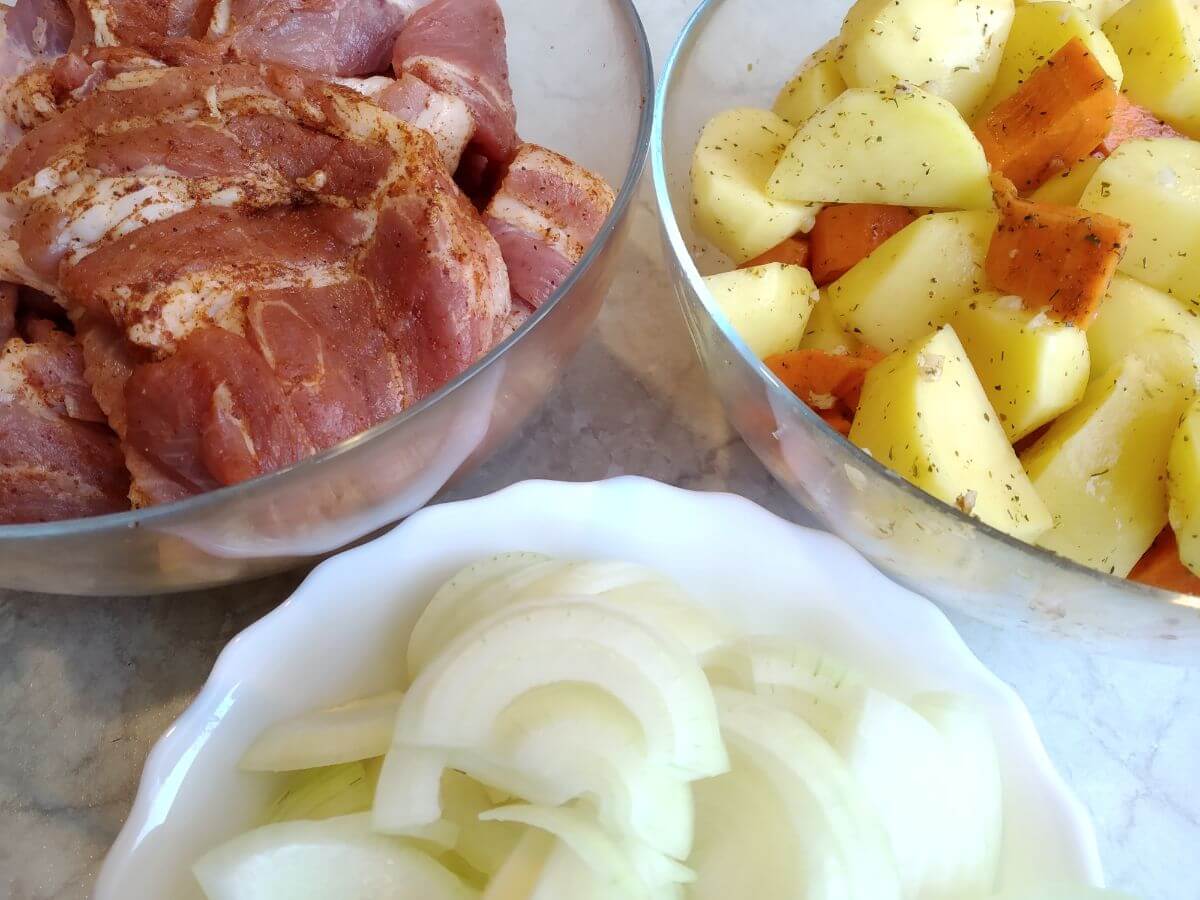 Chop the garlic. Put potatoes, carrots and garlic in IP. Season with salt, pepper and potato seasoning.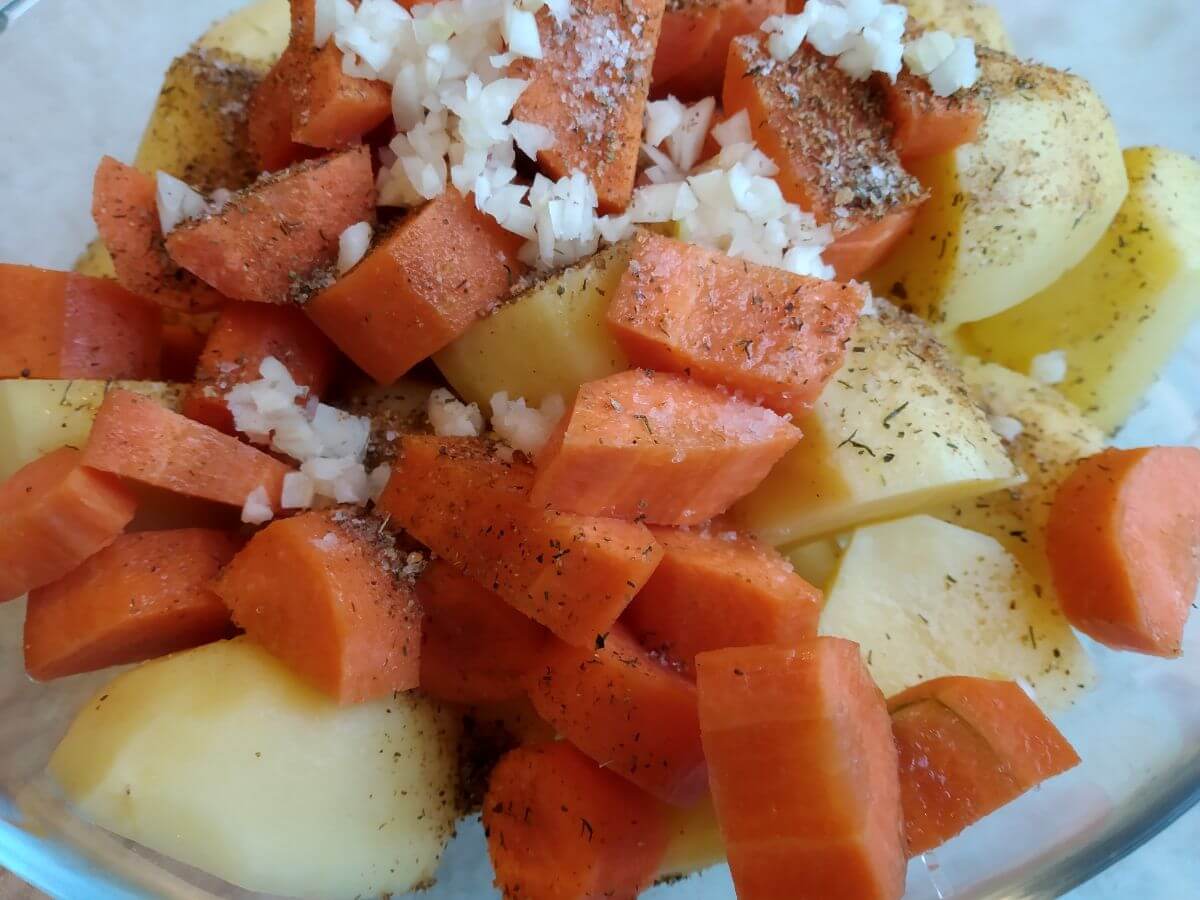 In a separate pan add lard and fry meat in batches until brown outside (I use pan as it is easier to have control over the heat, but you can fry the meat in IP if you prefer; do it before you put the vegetables in the pot).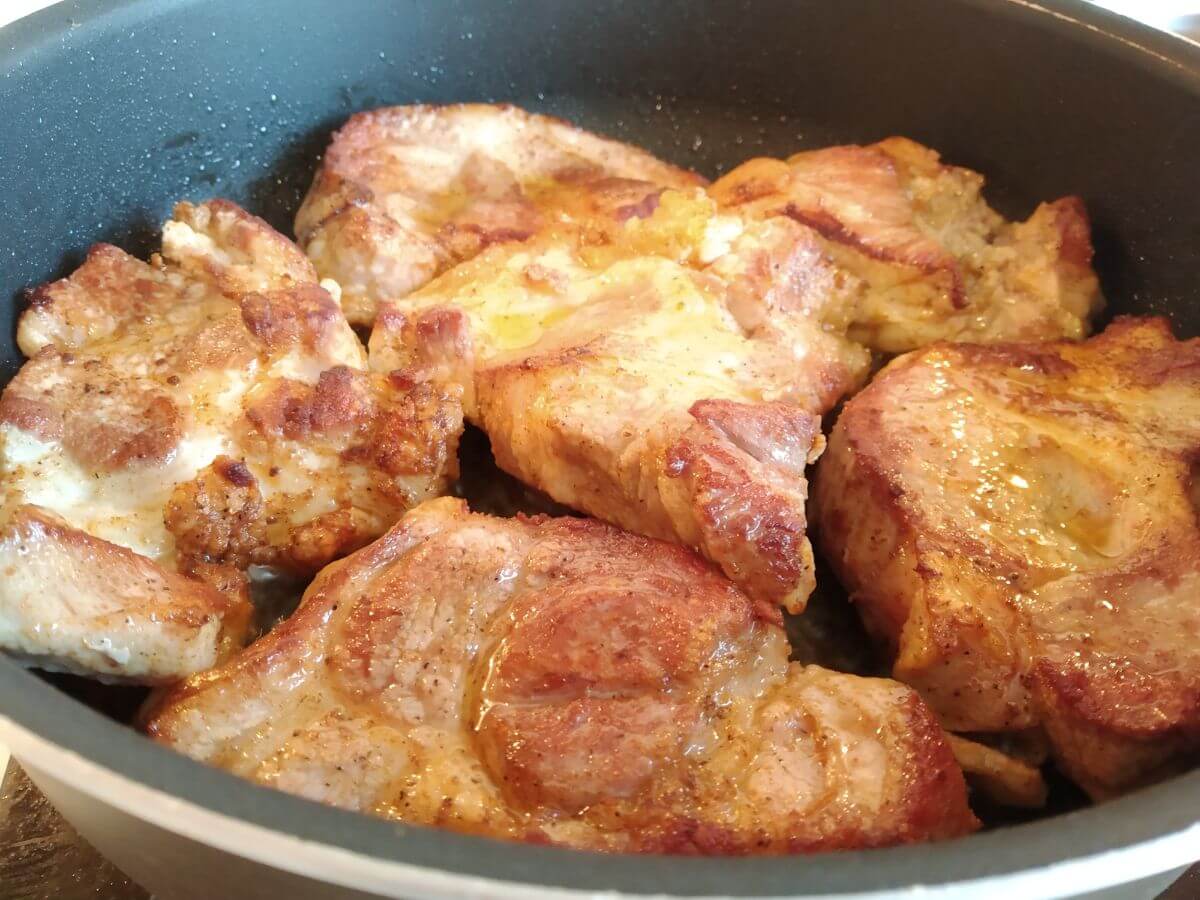 Add onion to the pan and fry together for few minutes.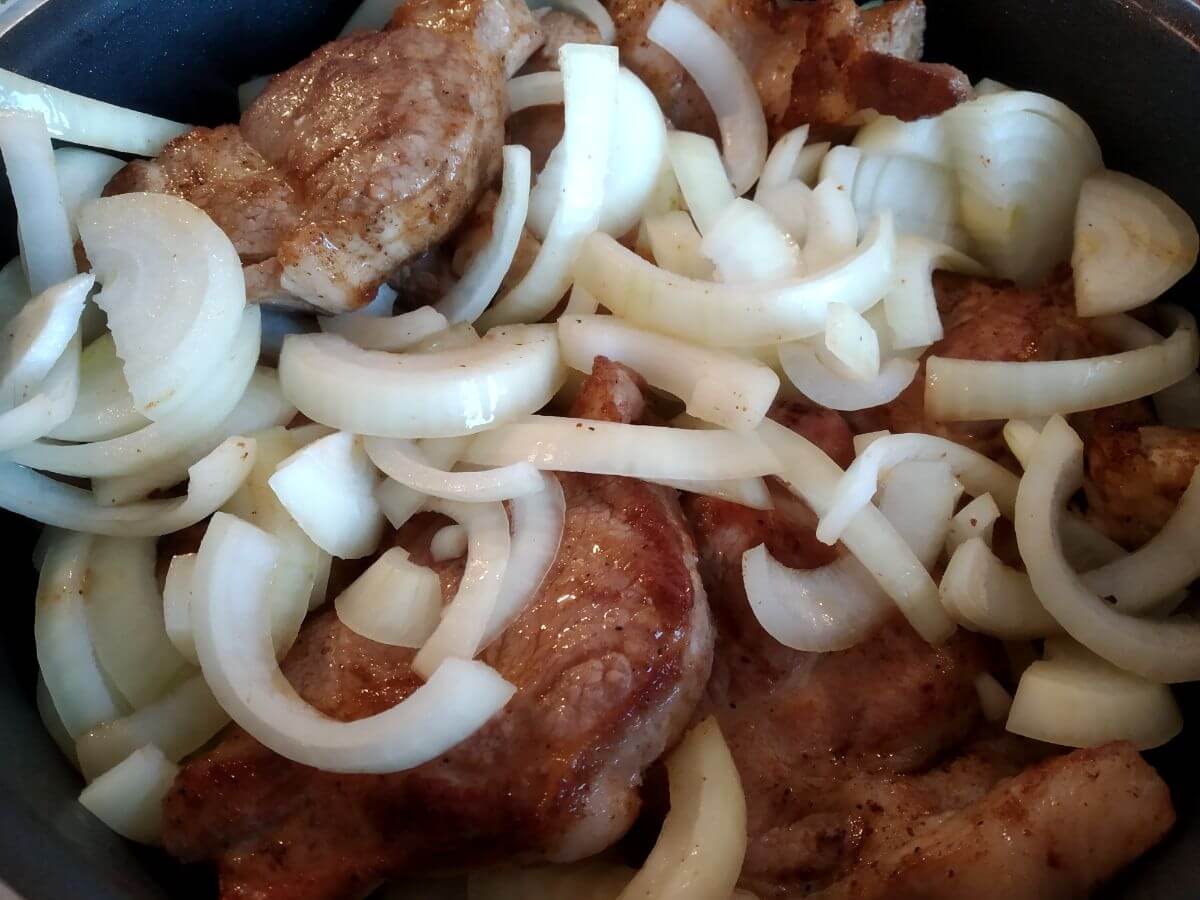 Transfer the meat with onion from the pan to the pot on top of the potatoes. Add rosemary.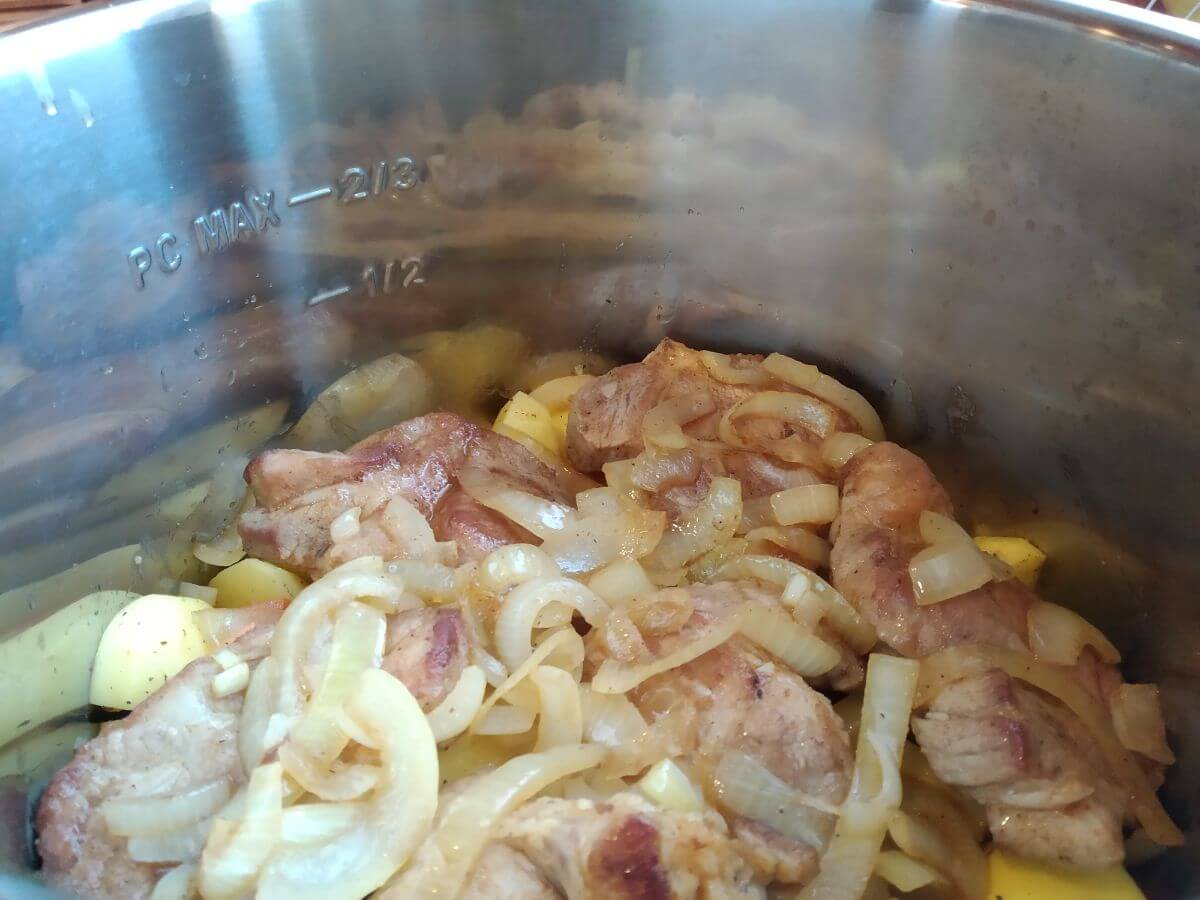 Cut small cabbage into 1/4 or smaller and season with salt, place on top of the meat. Add 1//2 cup of water.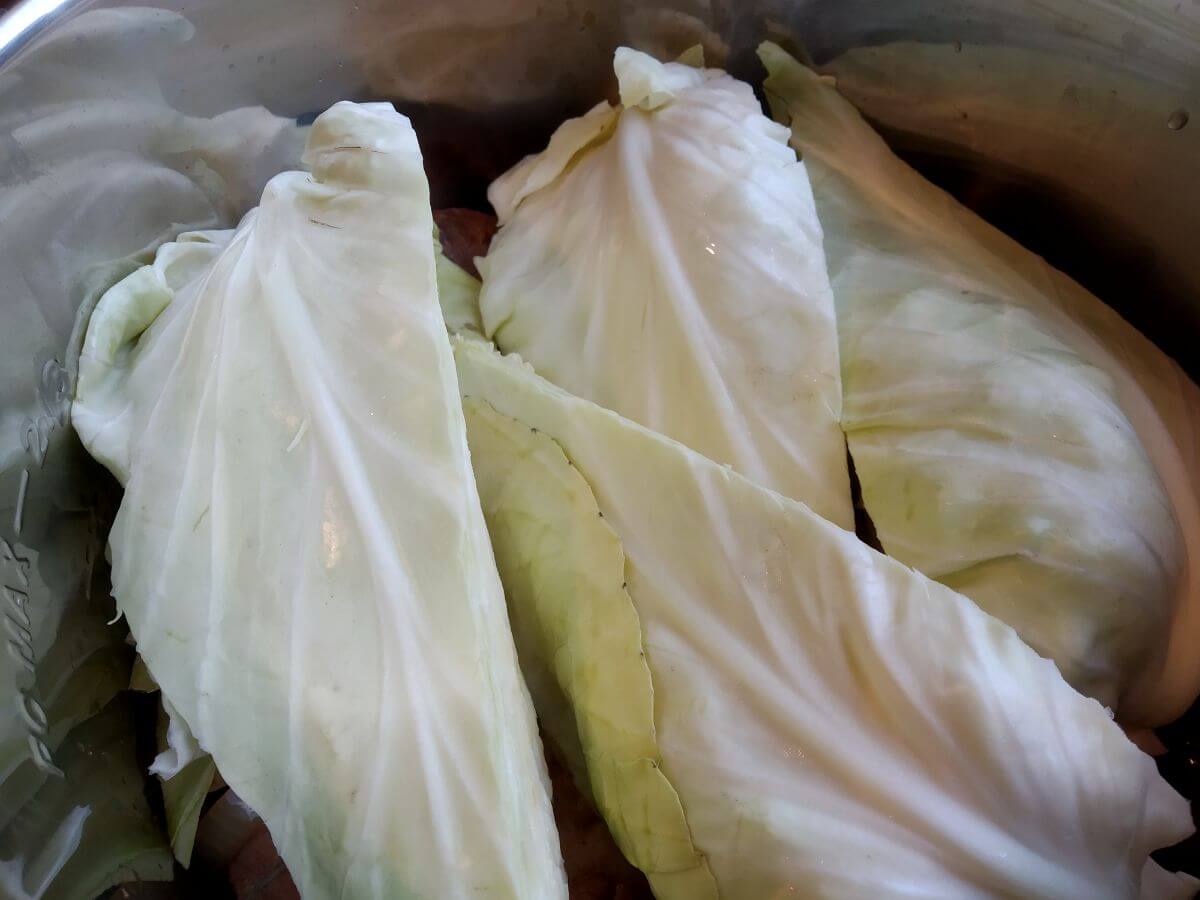 Lately I became the owner of new IP Duo Crisp + Air fryer and its where I prepared the dish. Set up programme Pressure Cook for 20min. You can make it in normal IP. Close the lid, move the valve into sealing position and programme Manual for 20 min. After the programme finishes leave for another 10 min and then remove the pressure from the pot (NPR). Your dish is ready, enjoy! If you using air fryer you can change the lid, set up programme roast for 10 min/180C (356F)to roast the top of the cabbage.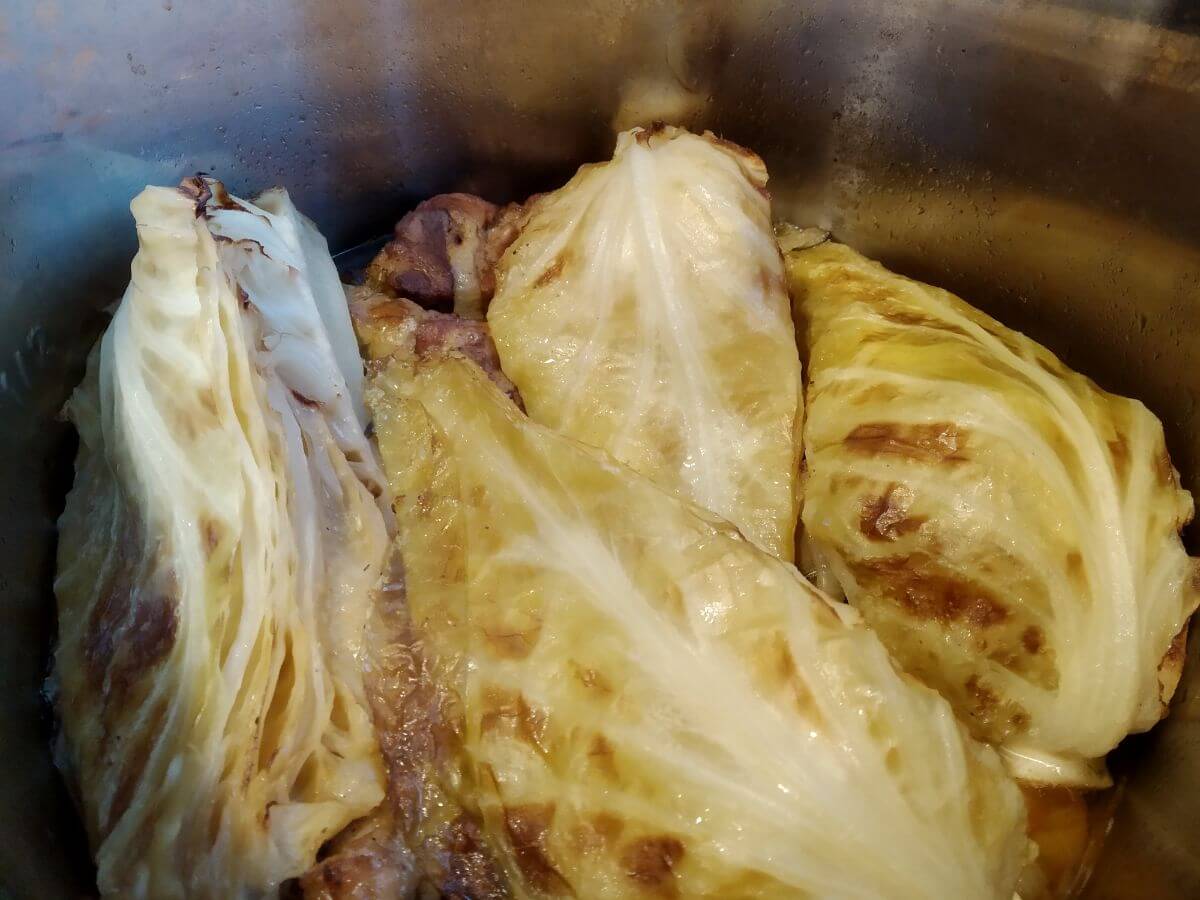 Serve with chopped, fresh dill. Enjoy.