This is a seasonal dish, but worth making if you have an access to the delicious mushrooms. Easy and tasty.
25 dkg of pasta
25 dkg of chanterelles
10 dkg of smoked bacon (or pancetta)
1 onion
2 small garlic cloves (you can skip)
150ml of double cream (30%)
1 tbsp of clarified butter
Salt and pepper
Parsley
To begin you have to clean the chanterelles. Ideally with a brush, rather than water. Mushrooms should stay dry. Cut bigger ones into two pieces and keep smaller ones as they are. Cut bacon into strips and onion into slices. Chop garlic thinly.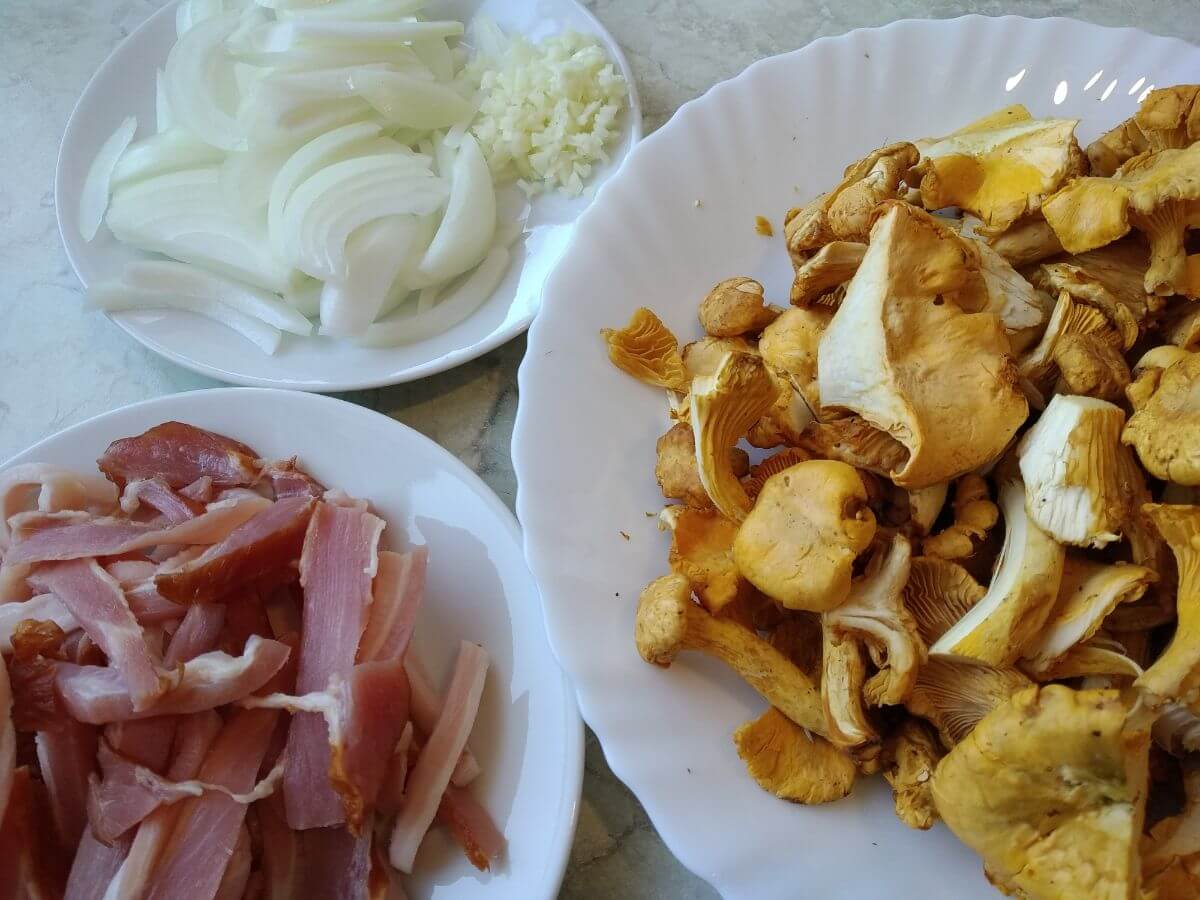 Turn on IP and programme Saute. Add clarified butter. When the butter is hot, fry some bacon. Add onion next and mix together.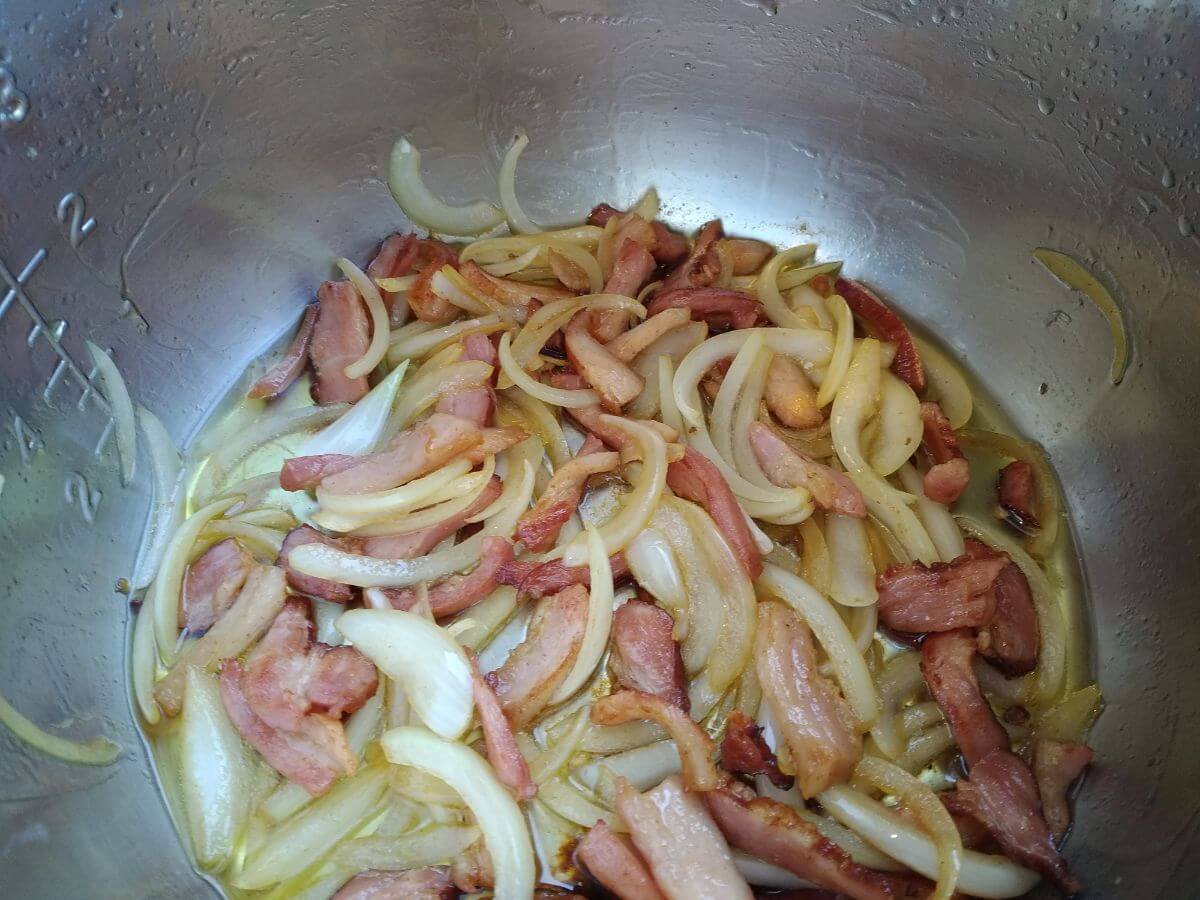 Then put in the mushroom and garlic (if you like it) and fry for a few minutes.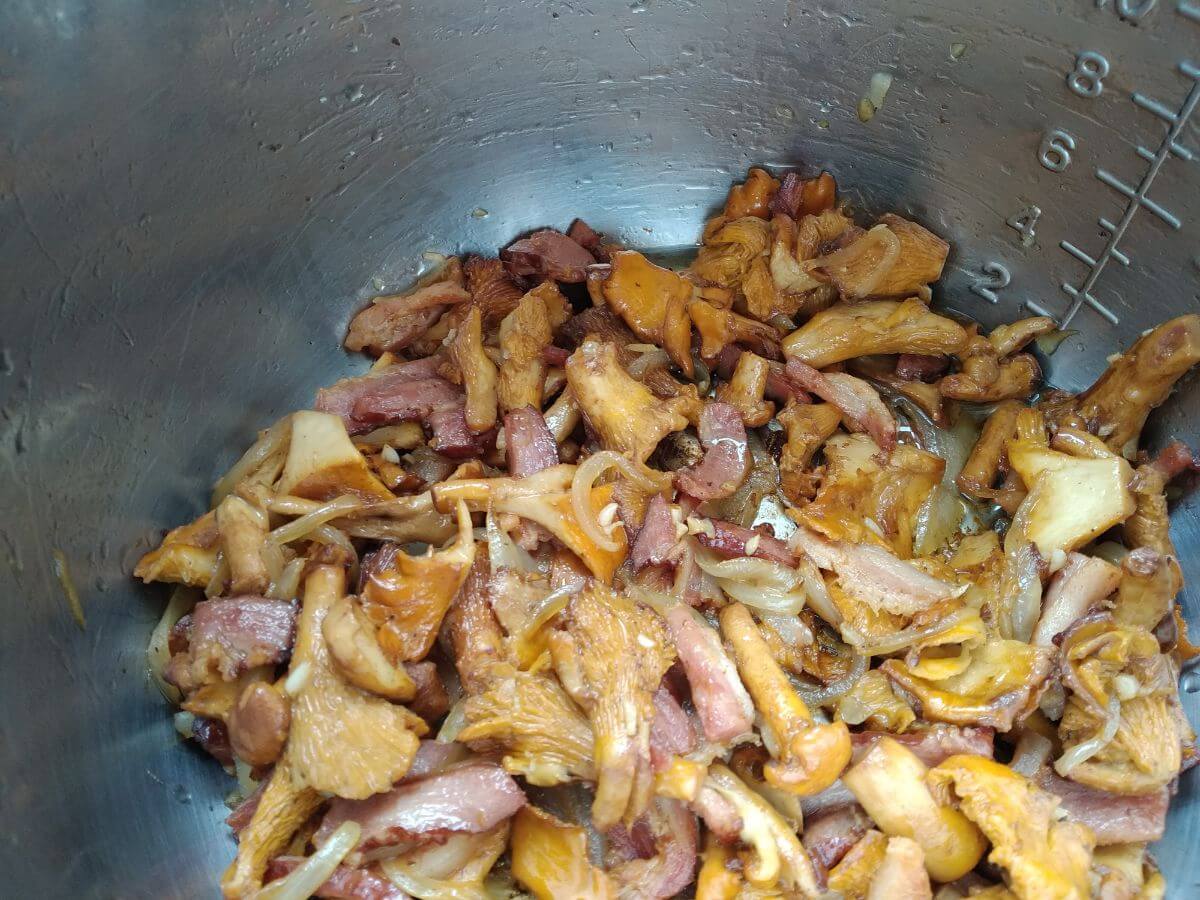 Turn off IP and pour cream and 2-3 tbsp of water. Scrape the bottom of the pot with a spatula.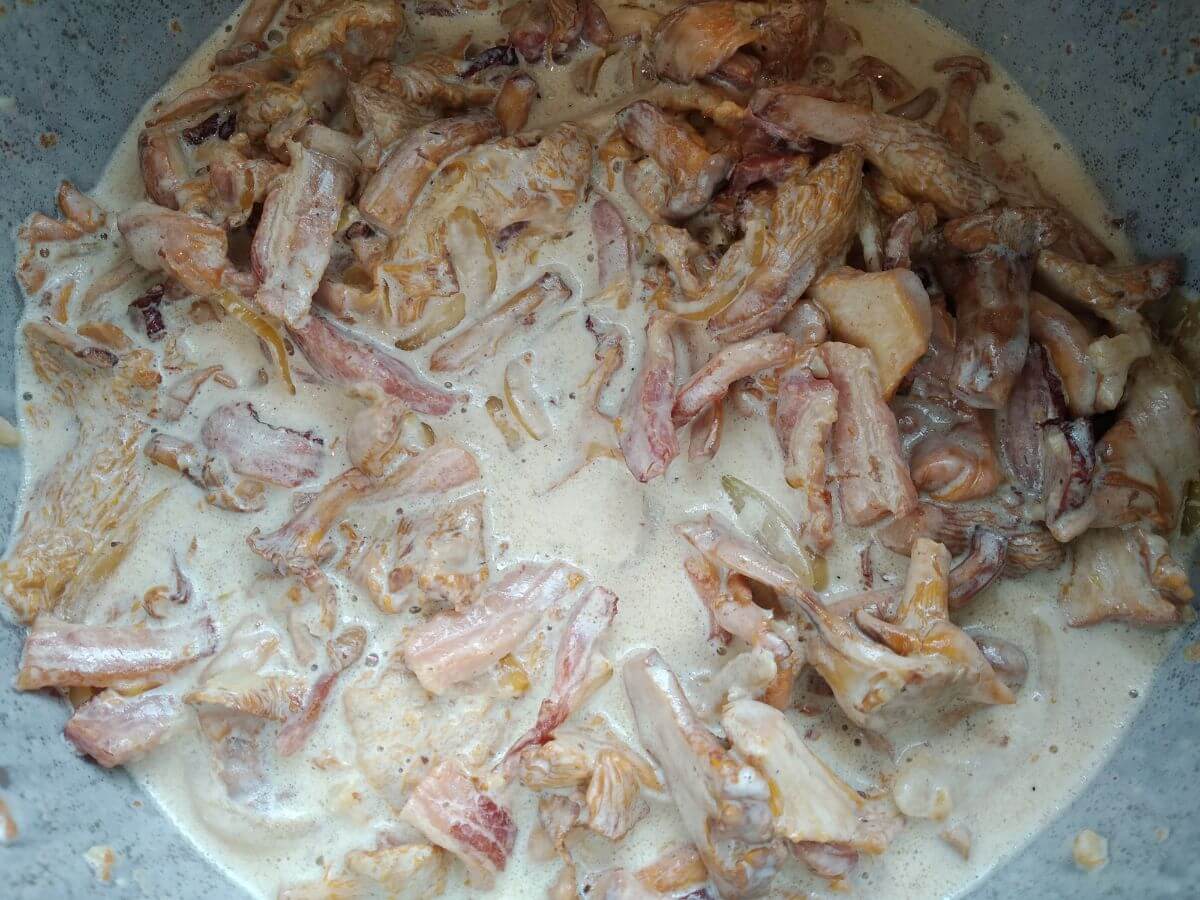 Add dry pasta, a little bit of salt (be careful as bacon is already salty), pepper and 400 ml of water. Mix gently together.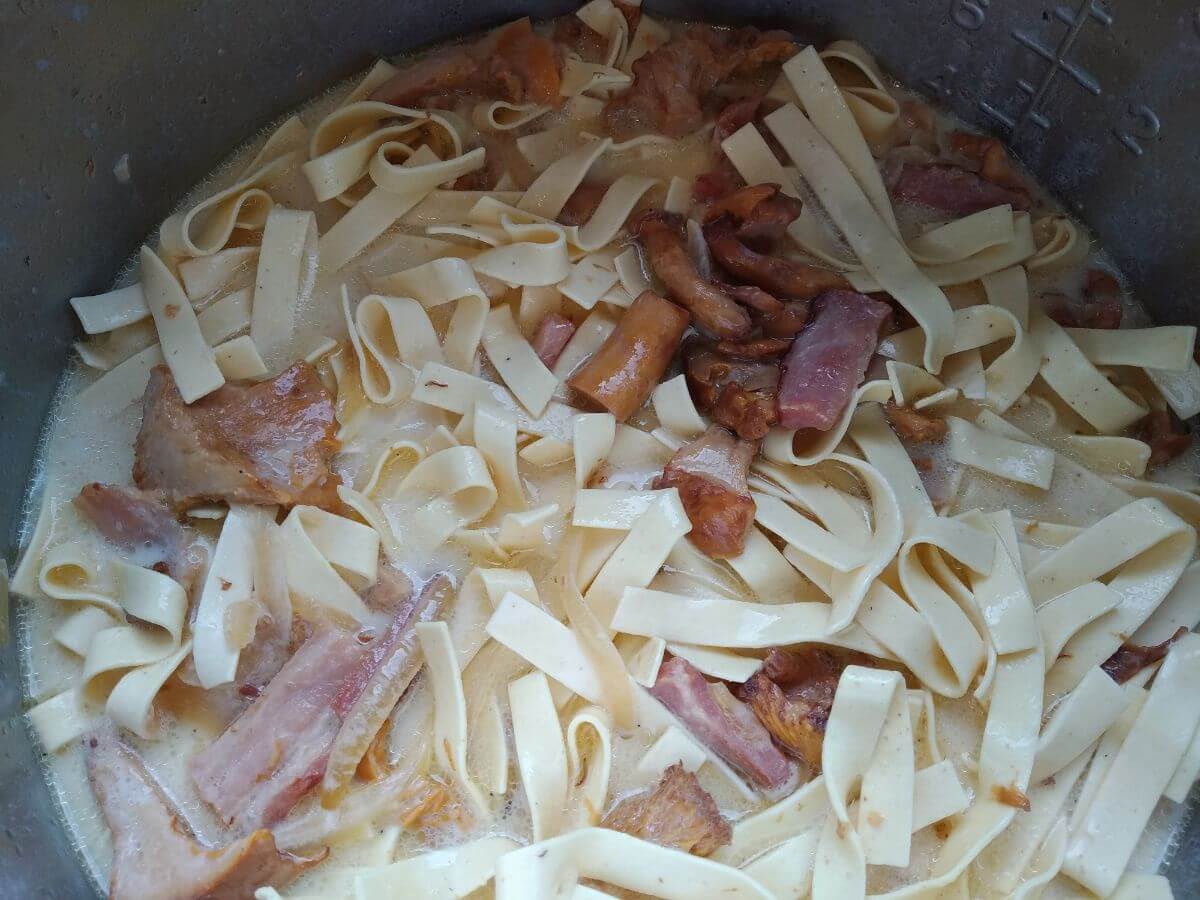 Close the lid, move the valve into sealing position and programme Manual for 4 min. After the programme finishes quickly release the pressure (QR). Open the lid, mix everything and season with more salt if needed. Serve sprinkled with green parsley. Your delicious and quick dinner is ready. Enjoy!