Something for fans of Golabki (stuffed cabbage). Similar flavour but requires less work.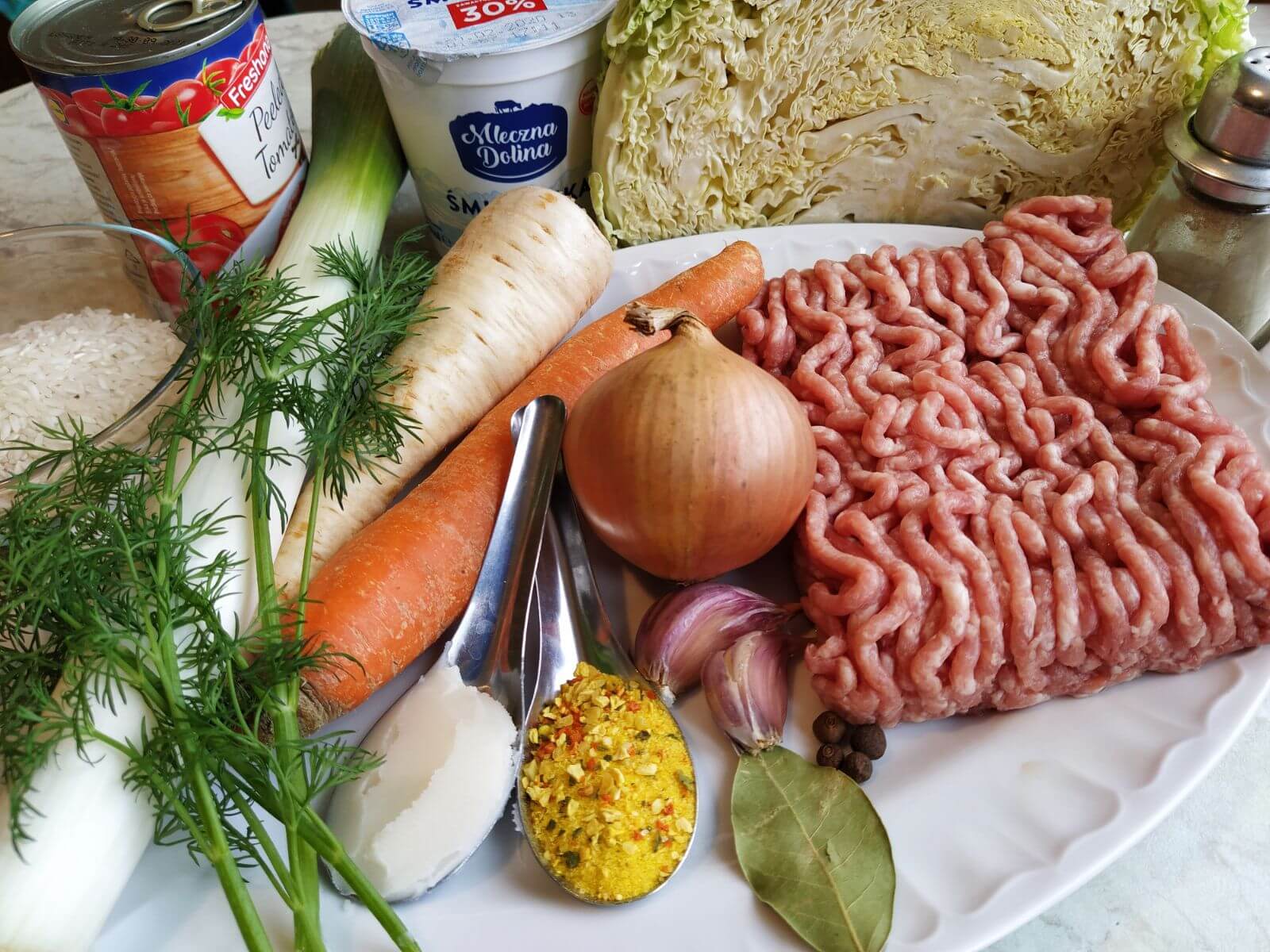 50 dkg (1.1lb) of mince meat
1/2 head of savoy cabbage
1 tin of tomatoes (400g/14oz)
10 dkg (0.22lb)of rice
1 onion
1 carrot
1 parsley root
Piece of leek
100ml (3.38oz) of double cream
1 tbsp of vegeta (universal seasoning)
1 tbsp of lard
Dill
1 bay leaf
3-4 grains of allspice
Salt
Pepper
Peel the carrot and parsley, then grate into smaller pieces. Cut the onion into squares and chop the garlic thinly. Cut the leek into half moon shapes and cabbage into quite big squares.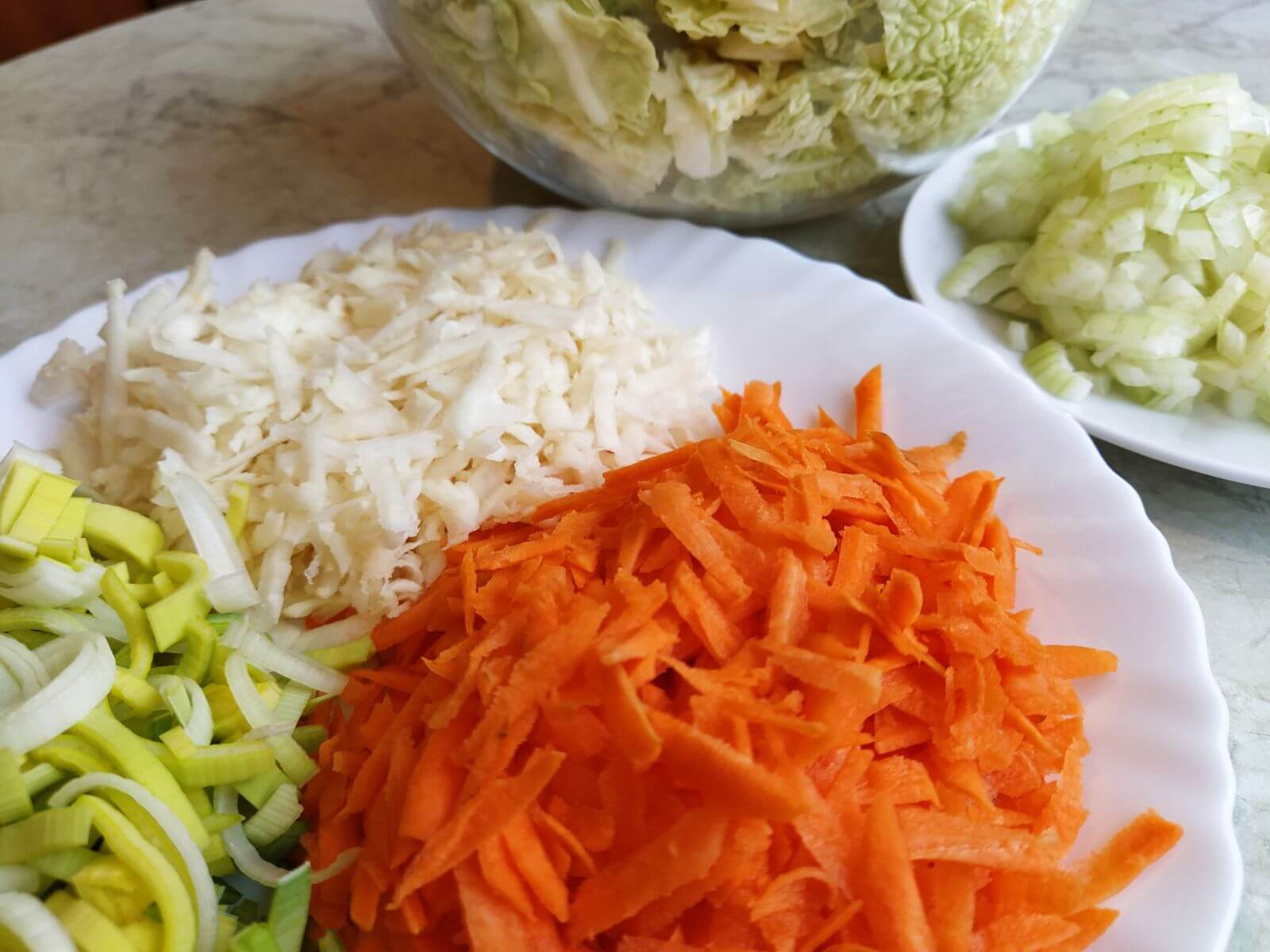 Turn on the IP and programme Saute, add lard (you can use different fat). Add onion, meat and vegeta and fry until the water evaporates. Add garlic, leek, carrot, parsley, bay leaf and allspice.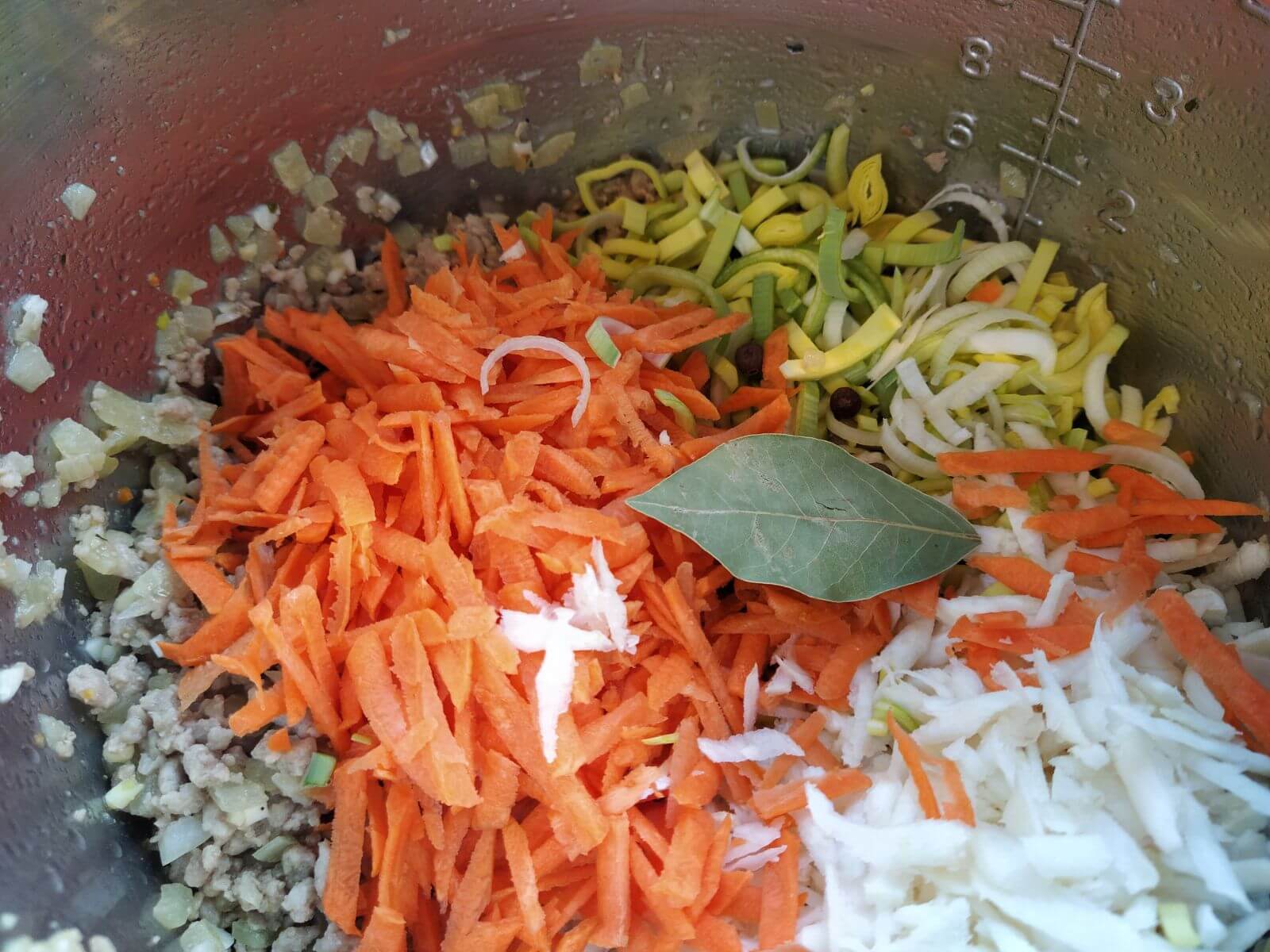 Mix everything and fry for few minutes. Turn off the programme. Add washed rice, blended tomatoes and cabbage into the pot. Season with salt and pepper.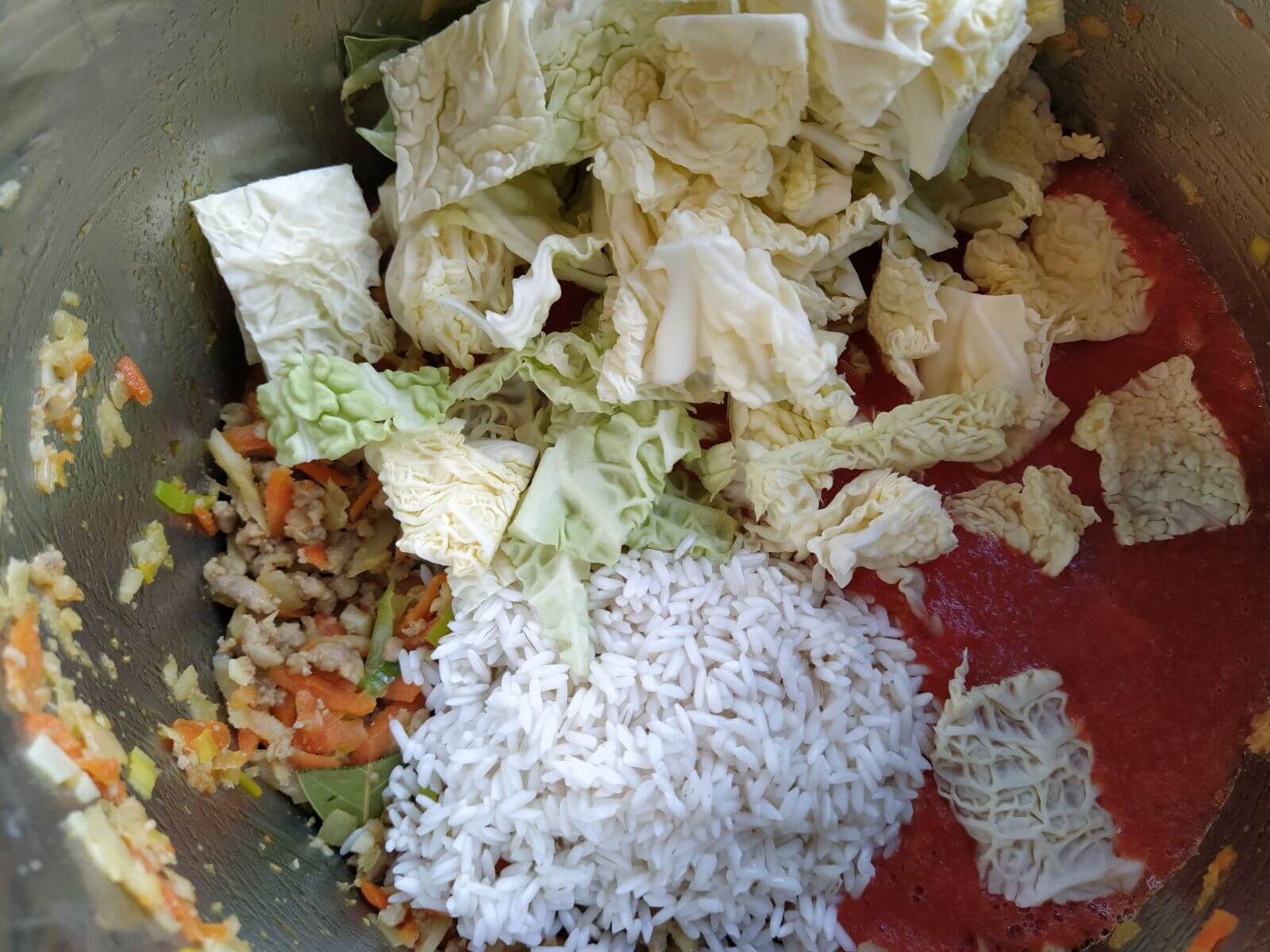 Pour water into the pot just so it covers the ingredients. Mix gently together.
Close the lid, move the valve into sealing position and programme Manual for 10 min. After the programme finishes move valve into venting position and remove the pressure from the pot (QR). Open the lid. Add cream to the soup and season if needed.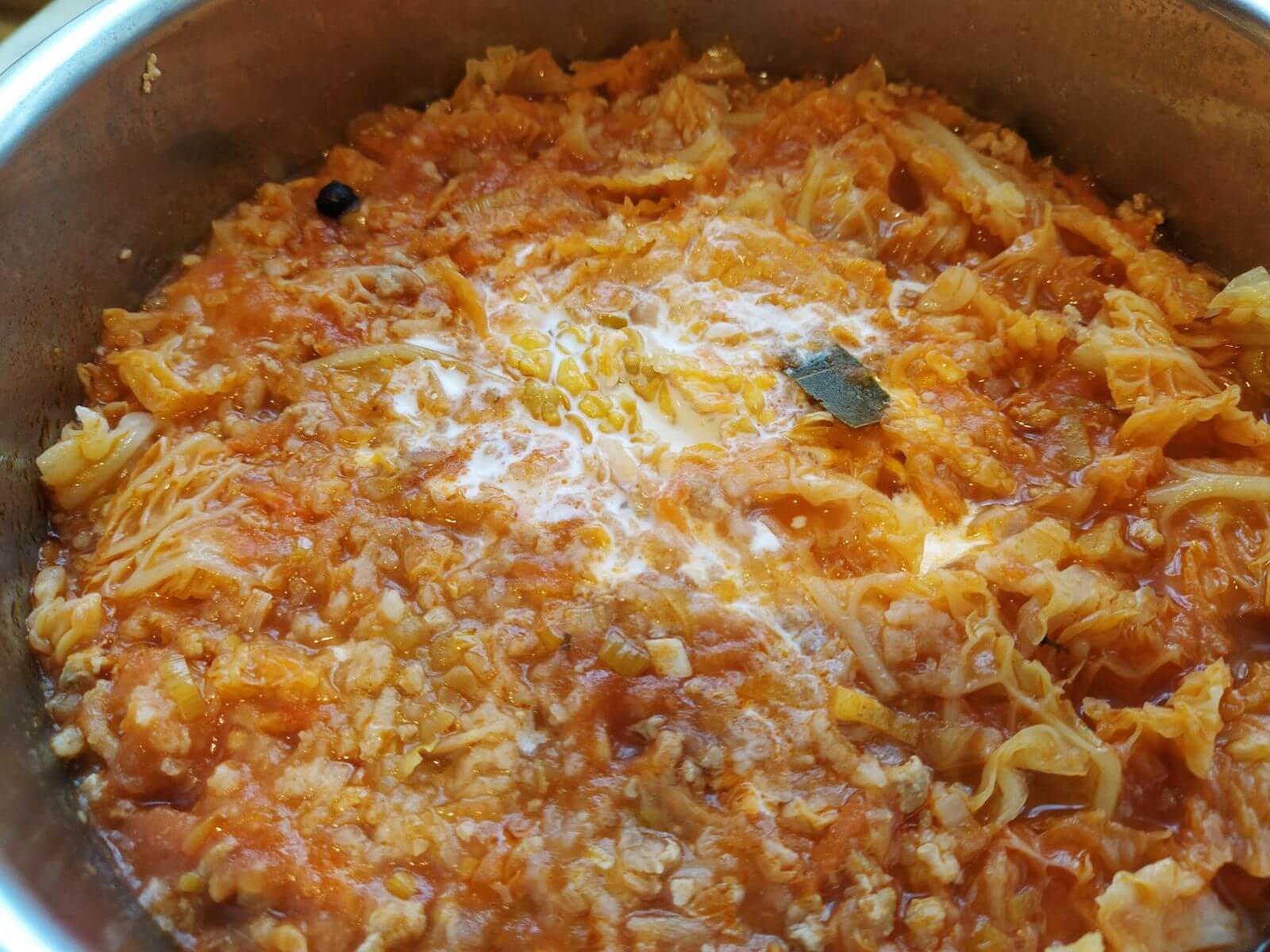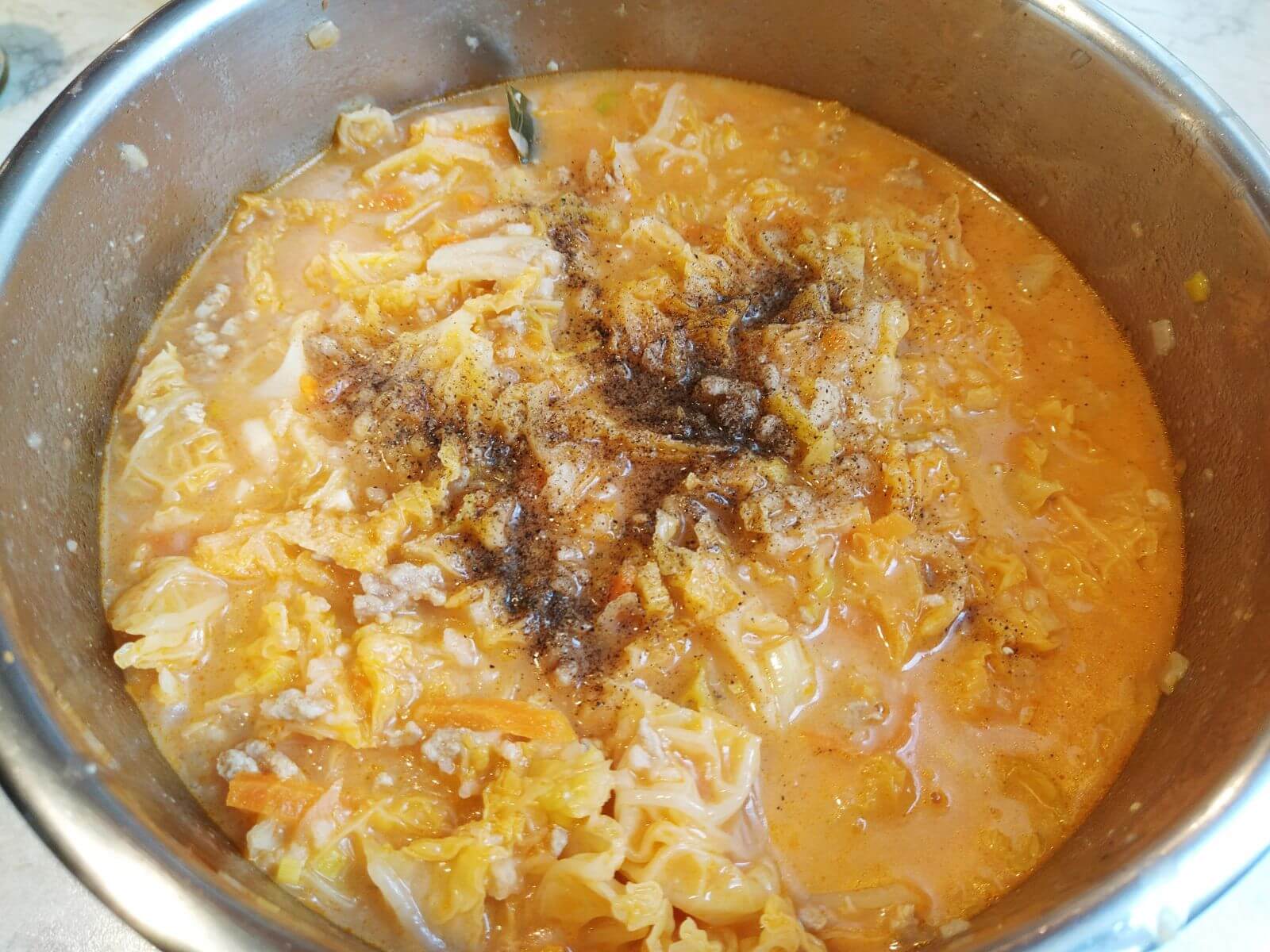 Our thick and delicious soup is ready. Sprinkle with dill. Enjoy.