Very quick and delicious soup. Ideal for wintery days.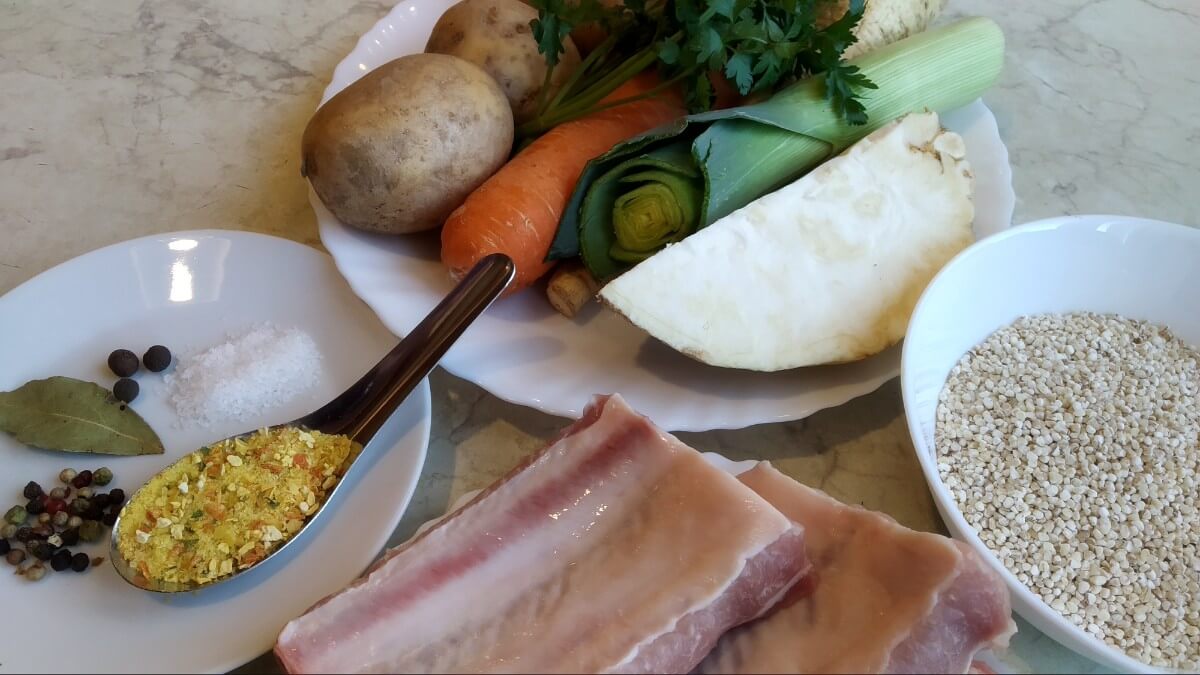 40 dkg (0.88lb) of beef ribs
15 dkg (0.33lb) of pearl barley
1 carrot
1 parsley root
1/4 of celeriac
Piece of leek
3-4 potatoes
1 tbsp of Vegeta (universal seasoning)
1 bay leave
3 grains of allspice
1 tsp of colourful pepper
Salt
Pepper
Fresh parsley
Rinse the pearl barley well through sieve. Chop carrot, parsley root, celeriac and potatoes into squares. Cut leek into half slices.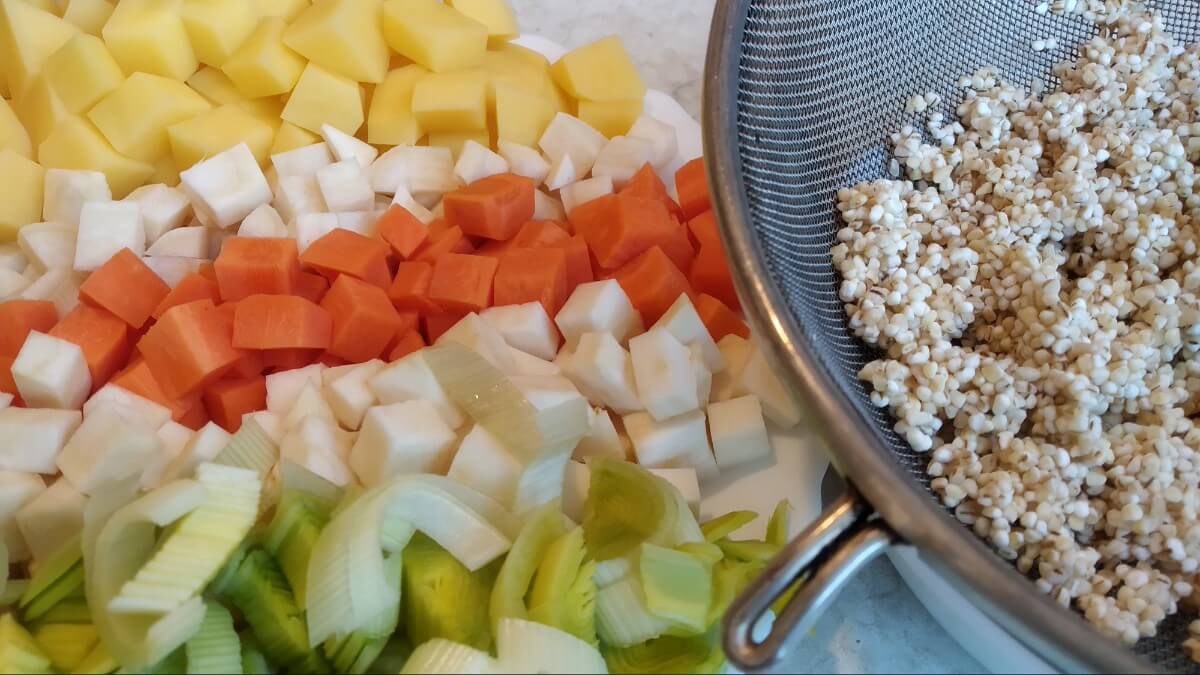 Add vegetables, meat, pearl barley and spices into the pot.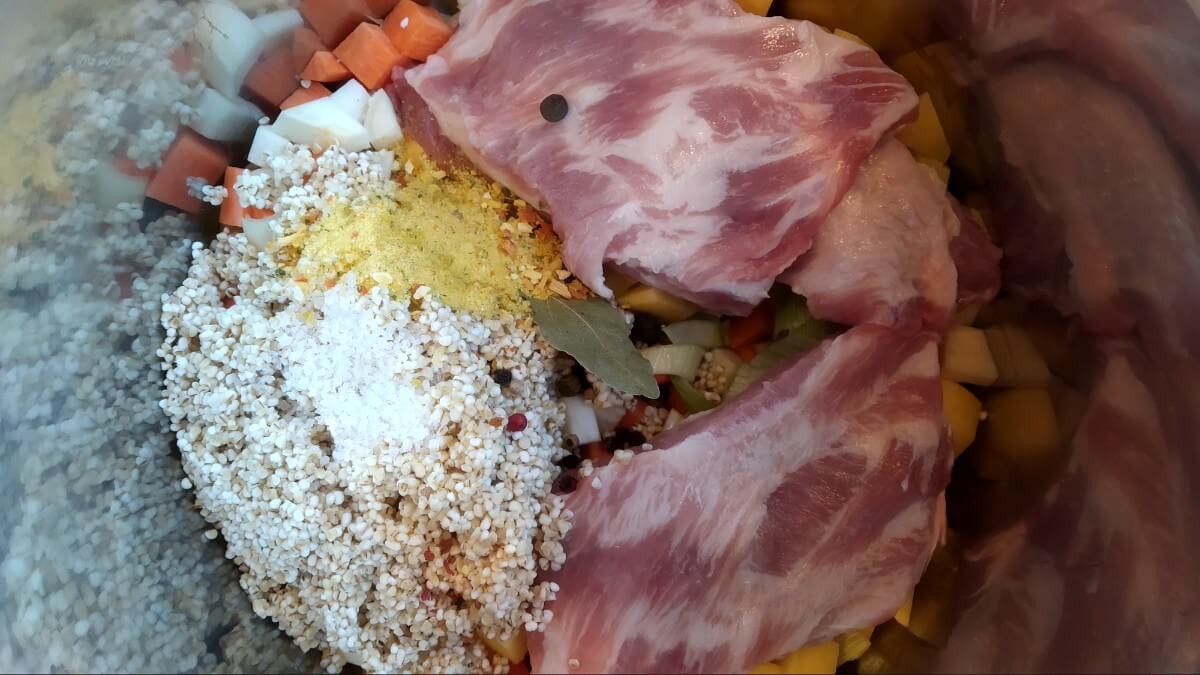 Add 1 tsp of salt and water (3L – 105 oz). Remember about the ratio: you need to add 2L (70.4oz) of water per 10 dkg (0.22lb) of pearl barley. Mix everything together.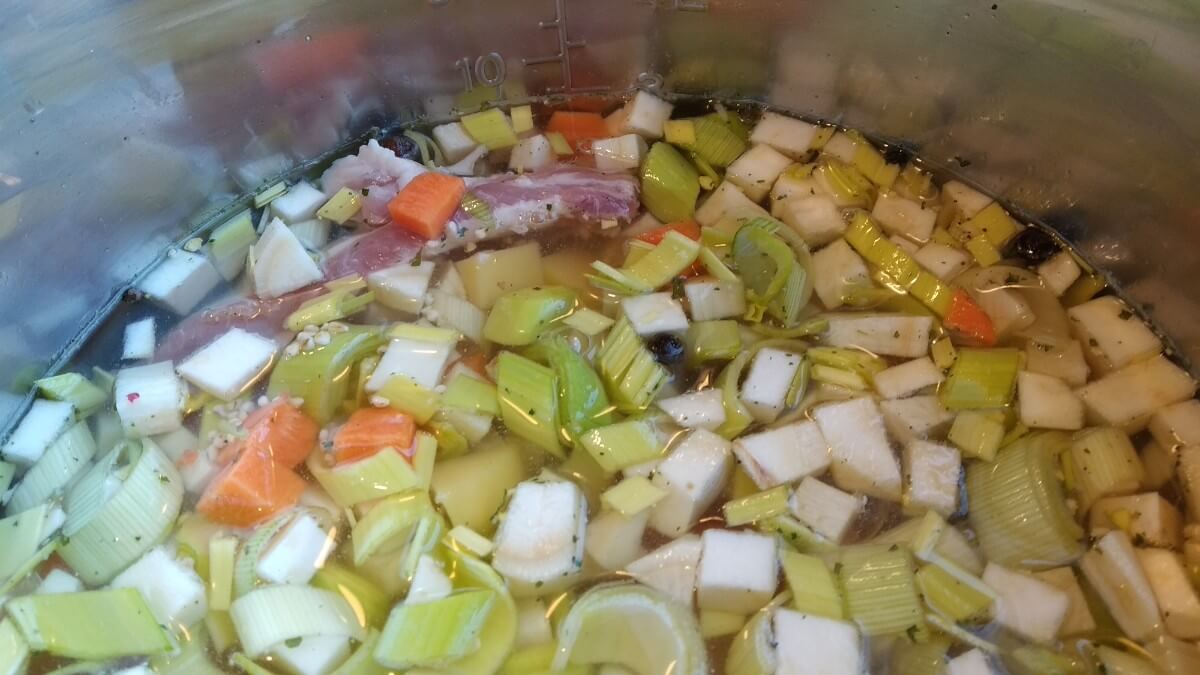 Close the lid, move the valve into sealing position and set up programme Soup for 20 min. After the programme finishes leave for another 10-15 min (NPR). Remove the pressure after and open the lid. Season your soup with salt and pepper. It taste great with chopped parsley.