Lots of ingredients but well worth the effort as the taste is delicious.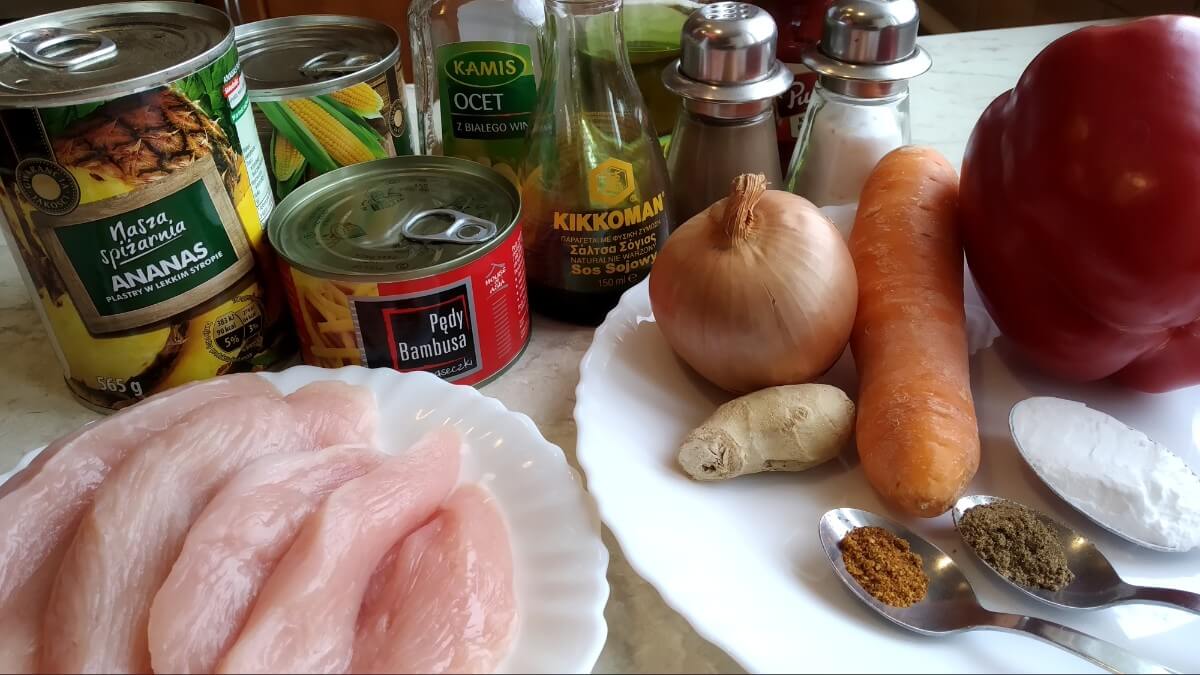 40 dkg (0.88lb) of turkey breast
3 slices of tinned pineapple
125ml (4.2 oz) of pineapple juice (from the tin)
1 carrot
1 onion
1/2 of red pepper
Piece of ginger
10 dkg (0.22lb) of bamboo shoots
10 dkg (0.22lb) of sweet corn
1 tbsp of tomato paste
1 tbsp of soy sauce
1/2 of tsp of Chinese 5 spice mix
1 tbsp of potato starch
2 tbsp of vinegar
1/3 tsp of spicy paprika
Salt
Pepper
As always begin with the preparation of your ingredients. Cut the meat into strips, season with salt and pepper. Cut the carrot into sticks, onion into half slices, paprika into slices and grate the ginger. Cut the pineapples into small pieces.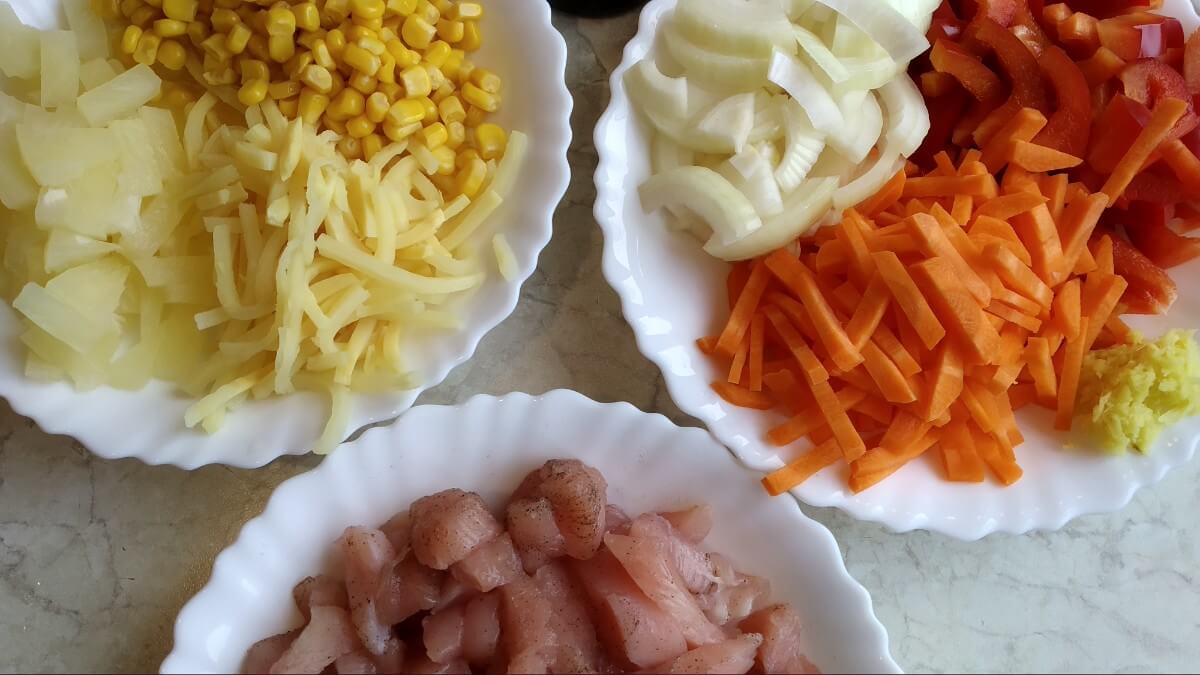 Fry the meat on the pan with some oil (you can use the Saute programme on your IP, make sure to remove the meat after it's fried).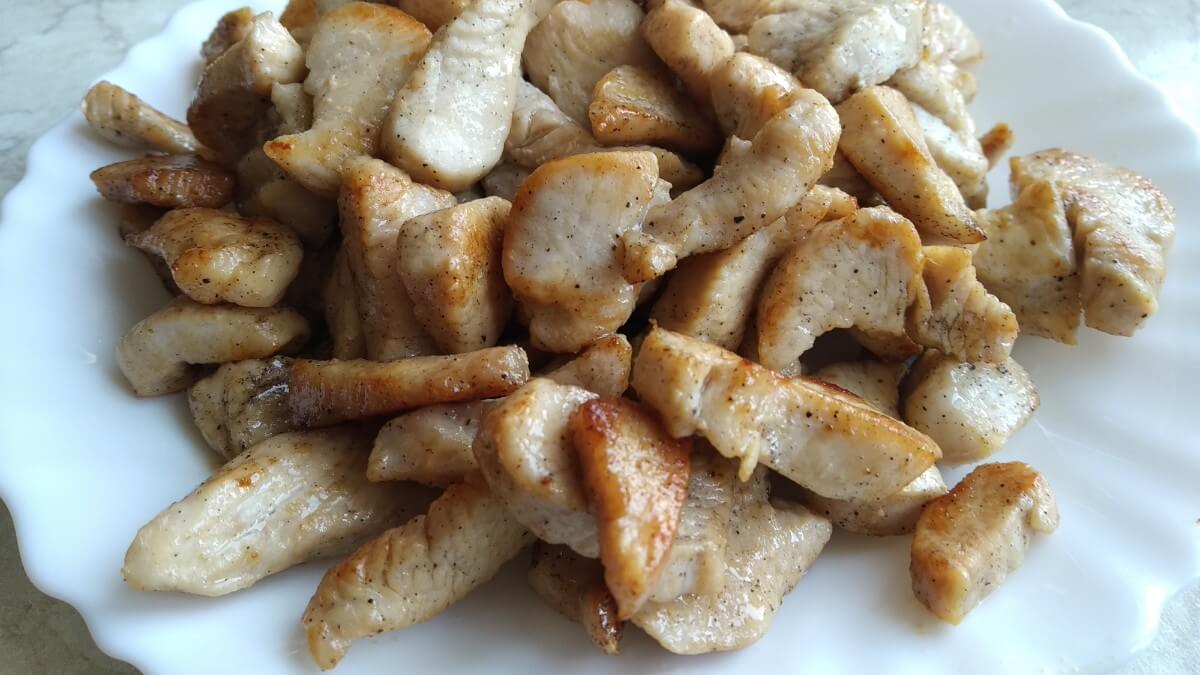 Add oil into the IP and keep the Saute programme on. Add your carrot, onion and paprika and gently fry altogether.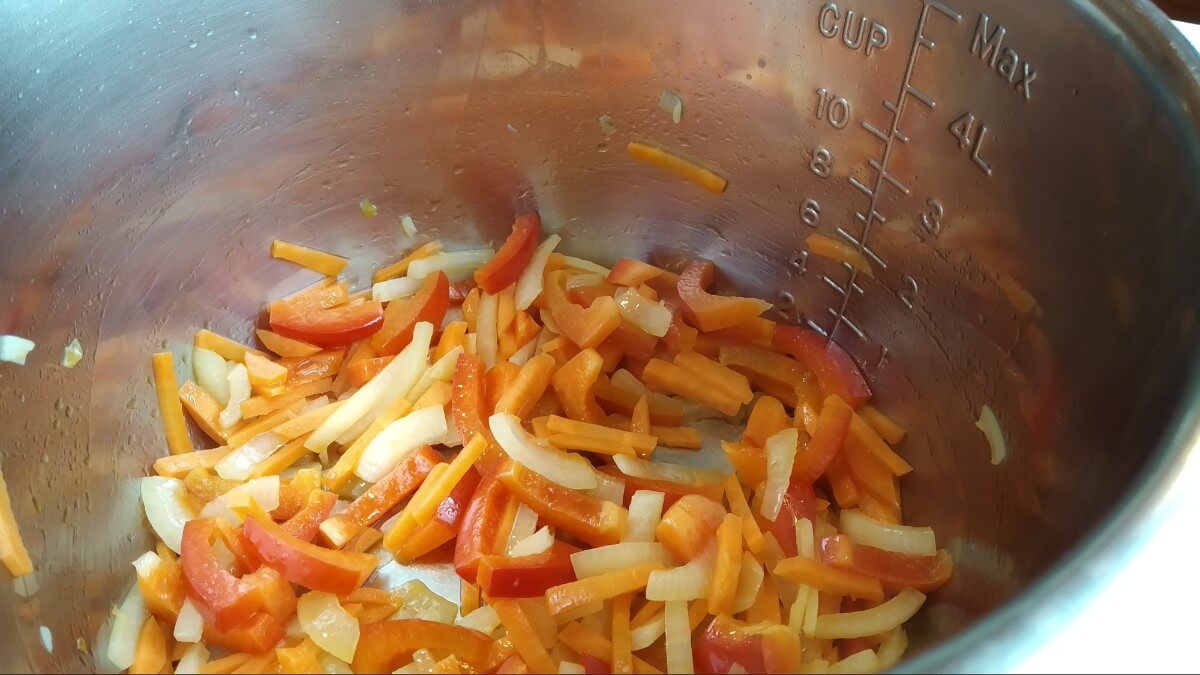 Turn off the programme Saute. Add pineapple, bamboo shoots, tomato paste, sweet corn, ginger, soy sauce, vinegar and spices.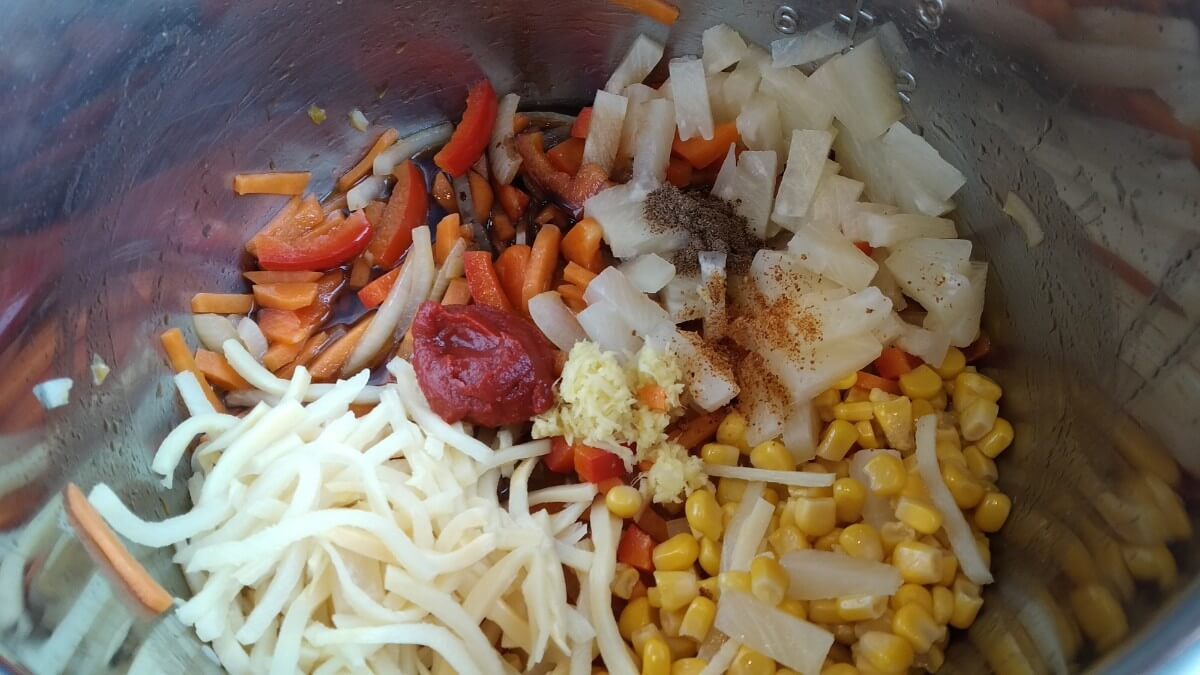 Pour 500ml (16.9 oz) of water and mix altogether. Add the fried meat to the pot and mix again.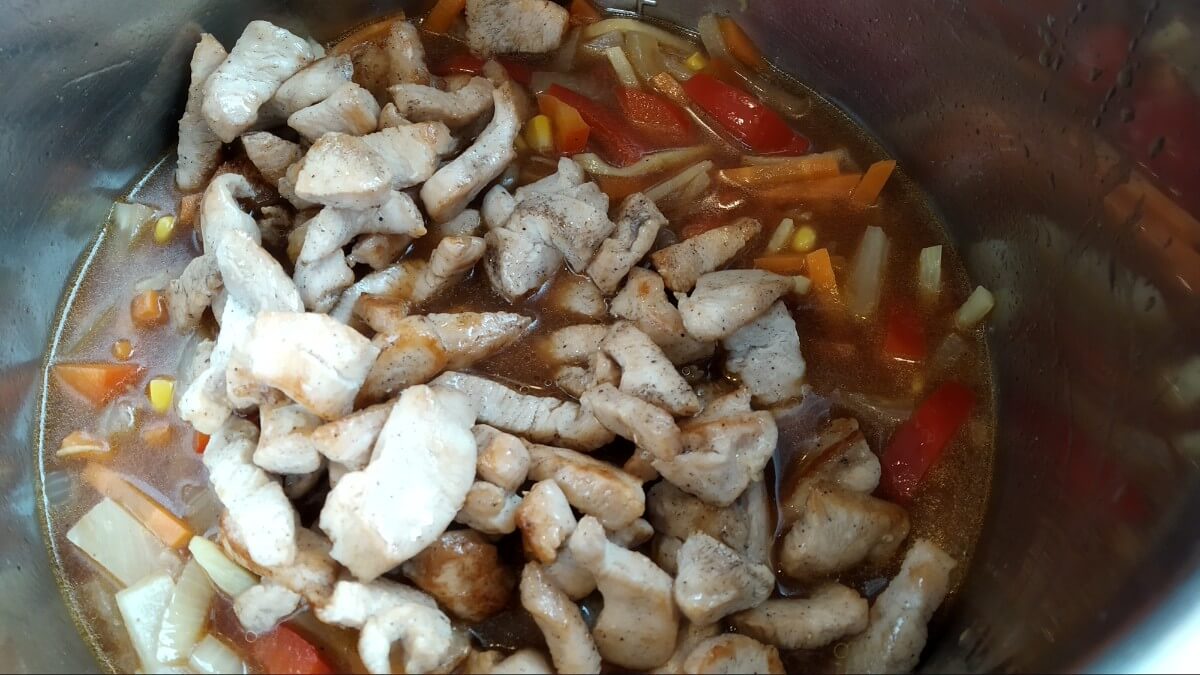 Close the lid, move the valve into sealing position and set up programme Manual for 5 min. After the programme finishes, leave for another 5-10min (NPR) but not longer as it'll overcook the vegetables. It is time to season our sauce according to your preferences. If it is too sweet add more vinegar, if it is too sour add sugar or pineapple juice. Add salt to taste. Turn on programme Saute and add potato starch mixed with cold water (in one cup). Bring to boil. Your sauce is ready. Serve with rice.