Another idea for quick meal. Easy to prepare and very tasty.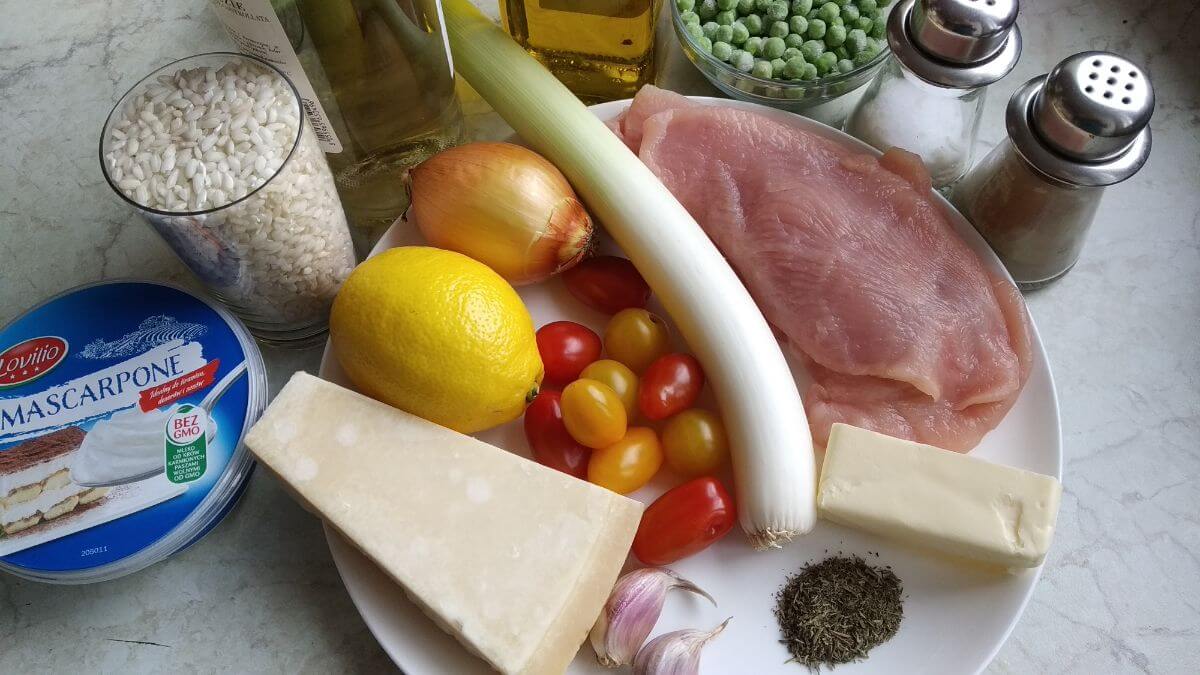 50 dkg (1.1lb)of turkey breast
20 dkg (0.44lb)of risotto rice
1 onion
2 garlic cloves
1 lemon
10 dkg (0.22lb)of mascarpone cheese
10 dkg (0.22lb) of garden peas (frozen)
5 dkg (0.11lb) of butter
100ml (3.38oz) of white wine
1 leek
Few cherry tomatoes
5 dkg (0.11lb) of parmesan
1 tsp of thyme (use fresh if you have)
2 tbsp of olive oil
Salt
Pepper
Cut the meat into strips and season with salt and pepper. Cut the onion into squares, leek into circles and thinly chop the garlic.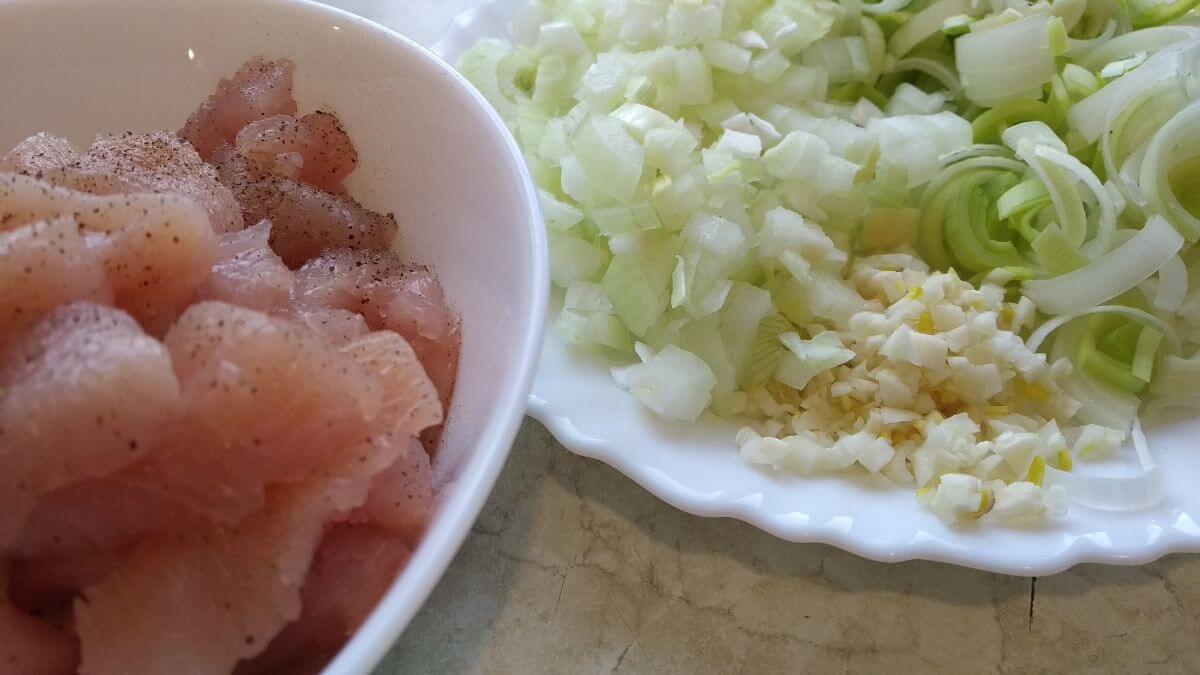 Turn on the IP and programme Saute until it displays hot. Add half the butter and a spoon of olive oil. Fry the meat until lightly brown. Remove the meat from the pot and add another spoon of olive oil.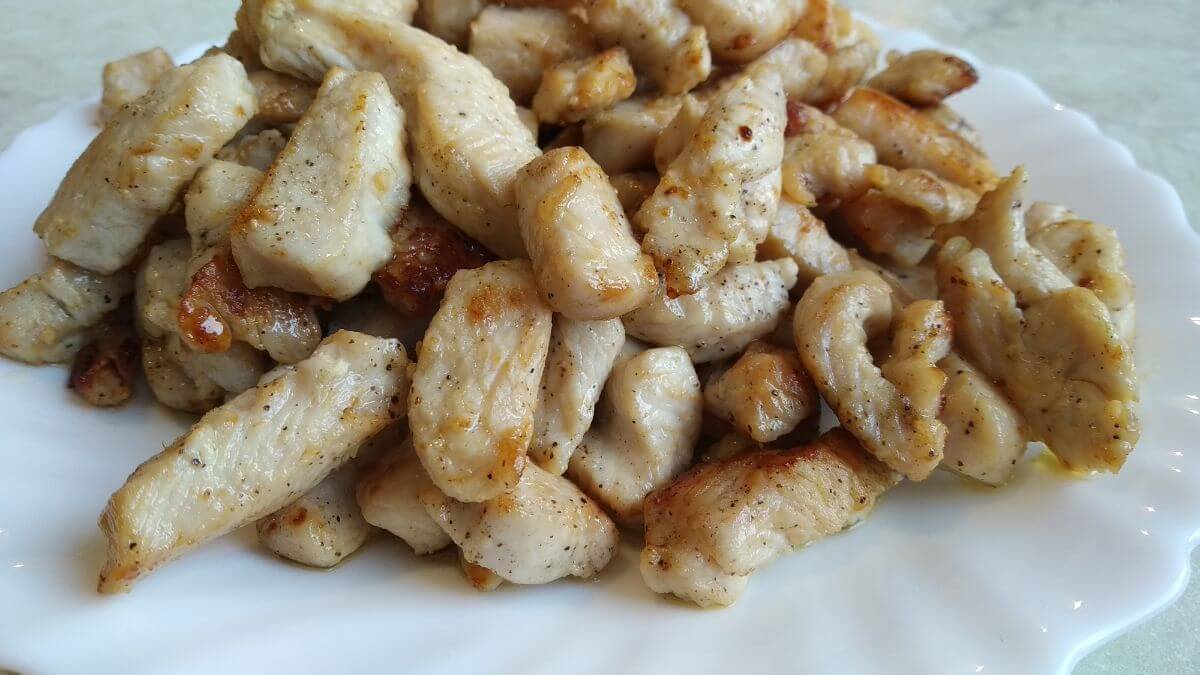 Add the onion, garlic and leek. If the ingredients start to burn add a spoonful of water and scrape it from the bottom of the pot. Add washed rice and thyme.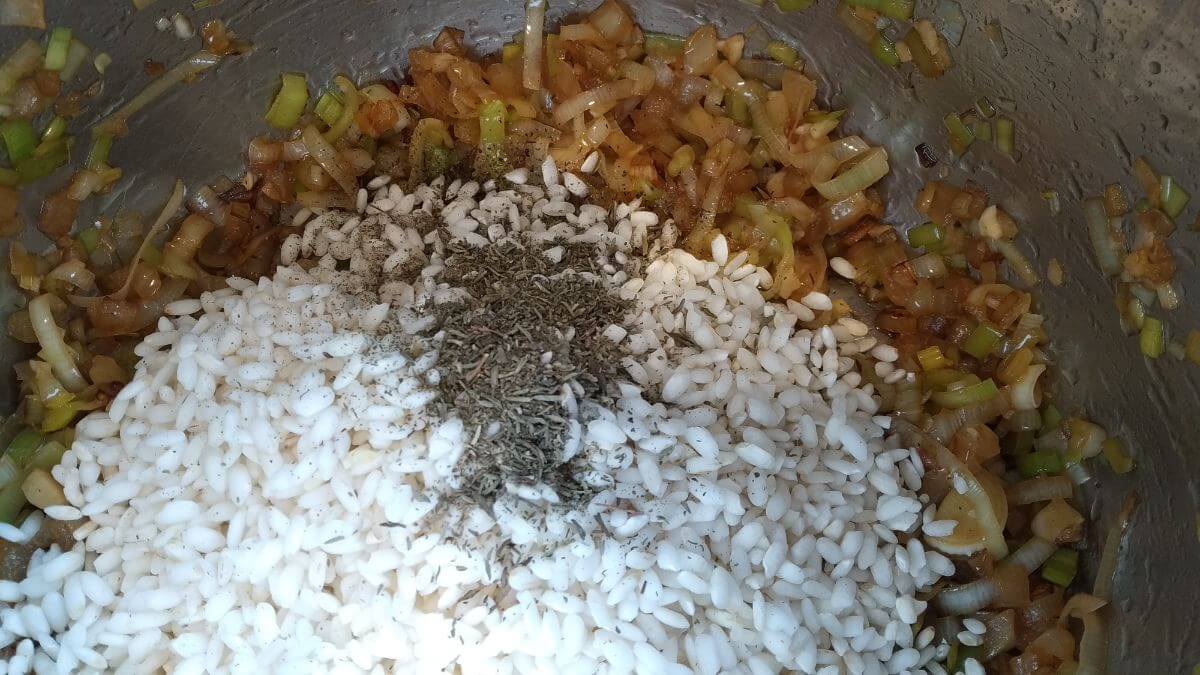 Stir together. Fry everything for a few minutes and add wine. Cook until wine evaporates. Turn off programme Saute. Add fried meat, salt, pepper and 2,5 cups of water (600ml/20.29oz).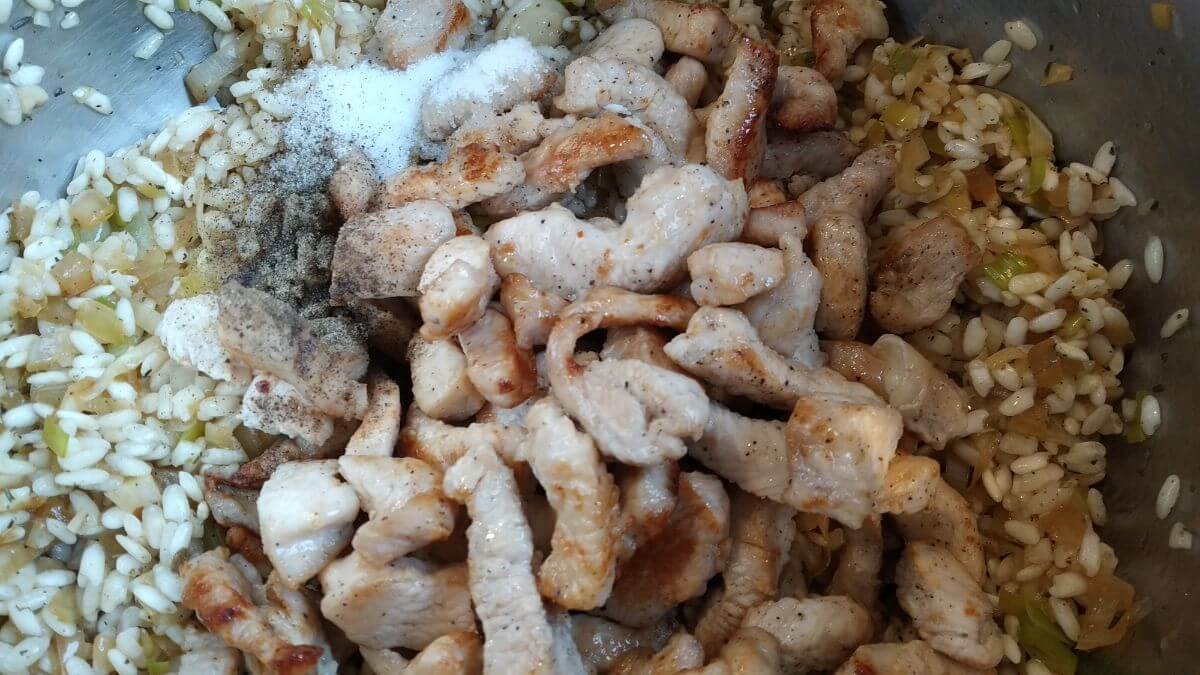 Close the lid, move the valve into sealing position and turn on programme Rice (automatically it will set the time to 12min.) Meanwhile, grate some lemon zest and Parmesan. On separate pan fry for few minutes garden peas and cherry tomatoes.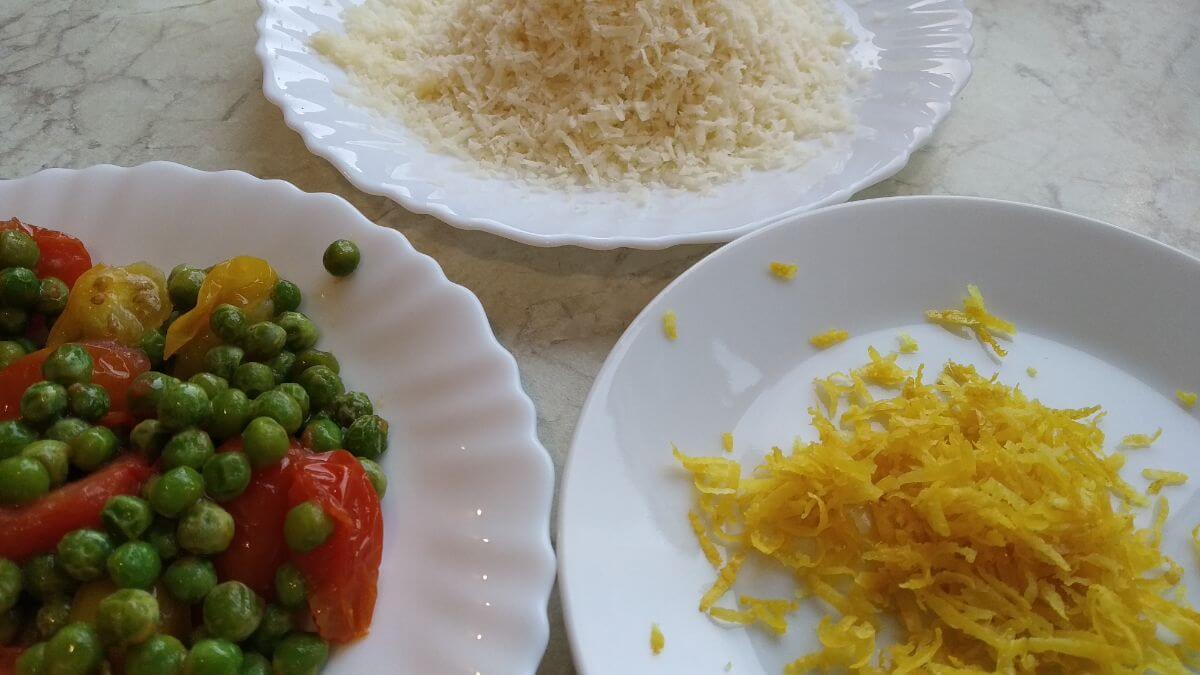 After the programme finishes move valve into venting position and remove the pressure from the pot (QR). Add to the pot, the rest of the butter, mascarpone cheese, lemon zest and Parmesan.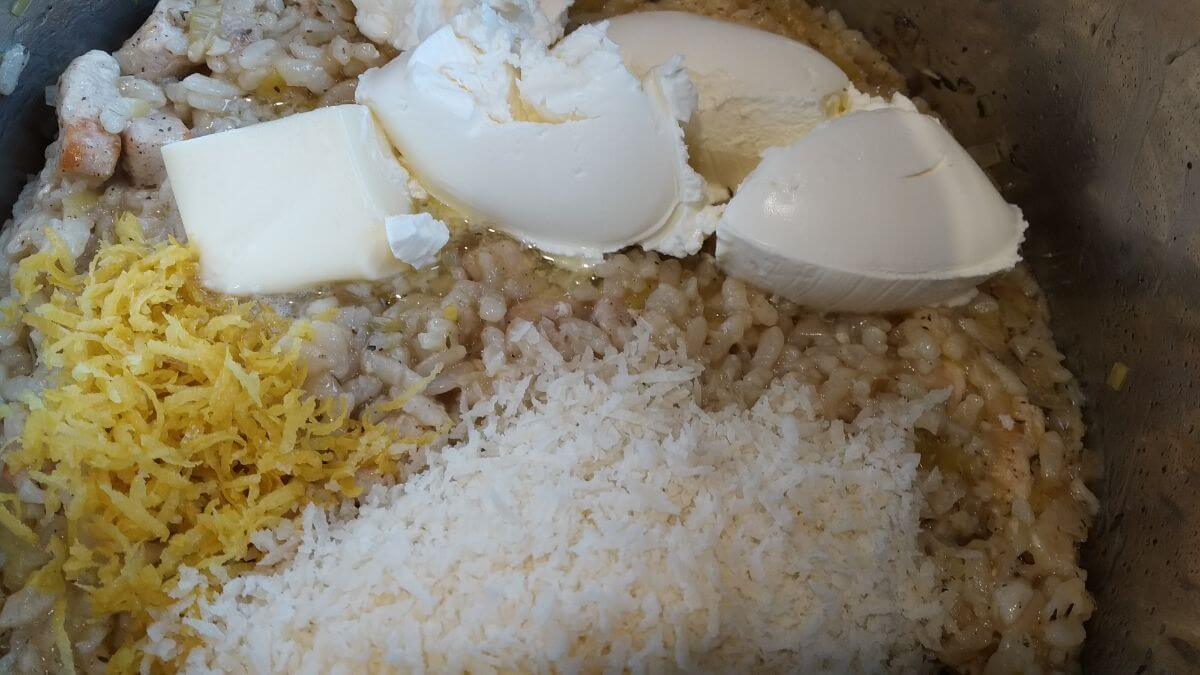 Mix everything together. Serve with garden peas and cherry tomatoes on top. Sprinkle some more Parmesan if you like. Enjoy.