IP is ideal to prepare risotto. Different ingredients will bring different and unique flavours. Today we will make mushroom risotto.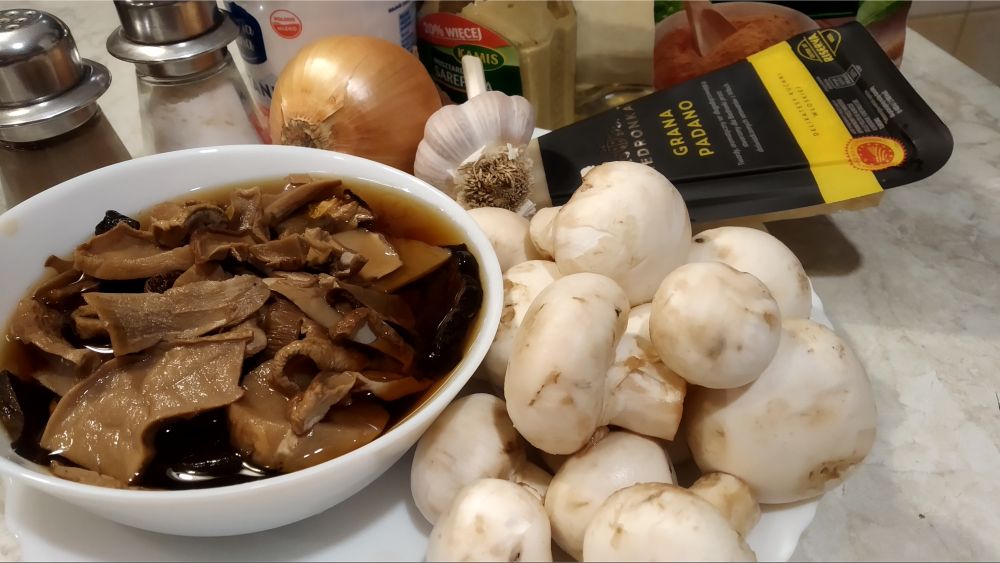 4 dkg (0.09lb) of dried wild mushrooms
25 dkg (0.55lb) of mushrooms
25 dkg (0.55lb) of risotto rice
1 onion
2 garlic cloves
100 ml (3.4oz) of dry white wine
2 dkg (0.04lb) of butter
100 ml (3.4oz) of double cream
1 tsp of mustard
Pinch of cinnamon
Parmesan
Salt
Pepper
Put the dried wild mushrooms in cold water and let them soak for an hour or more until soft. Cut them into slices and keep the water on the side. Cut onion into squares and mushrooms into slices. Chop garlic thinly.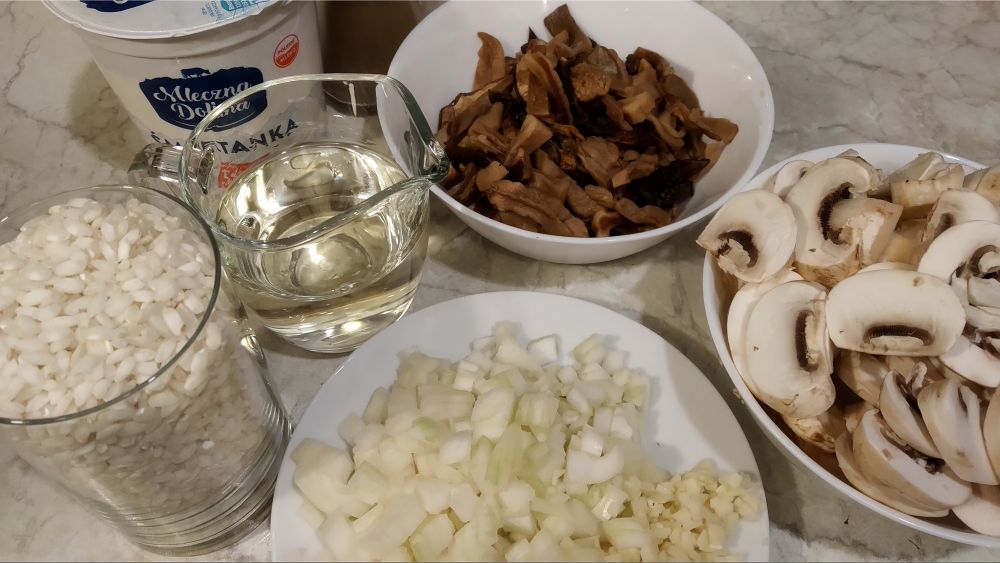 Turn on programme Saute, add butter. Fry onion and garlic gently. Add non-dried mushrooms, salt and pepper. Then add washed risotto rice and fry everything together for a few minutes. Add white wine and wait until evaporated. Add dried mushrooms and mix altogether.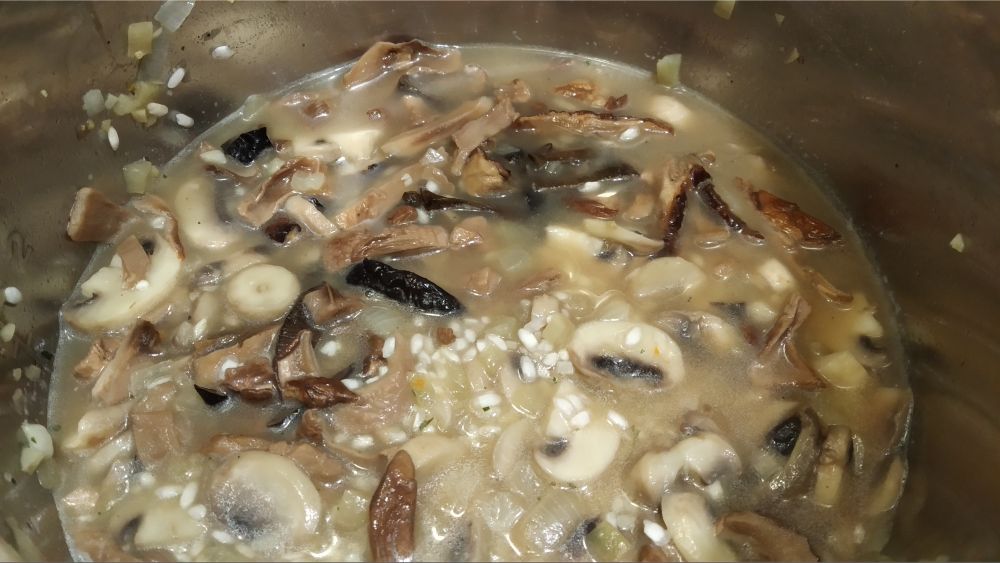 Turn off programme Saute. Put 3/4 of the water that you soaked mushrooms in and extra 1 cup of water (bullion) into IP (Remember about the ratio 1 cup of rice to 1.5-2 cups of liquid). Close the lid, move the valve into sealing position and set up programme manual for 12 min. After the programme finishes, move valve into venting position and remove the pressure from the pot (QR). Open the lid and mix everything together.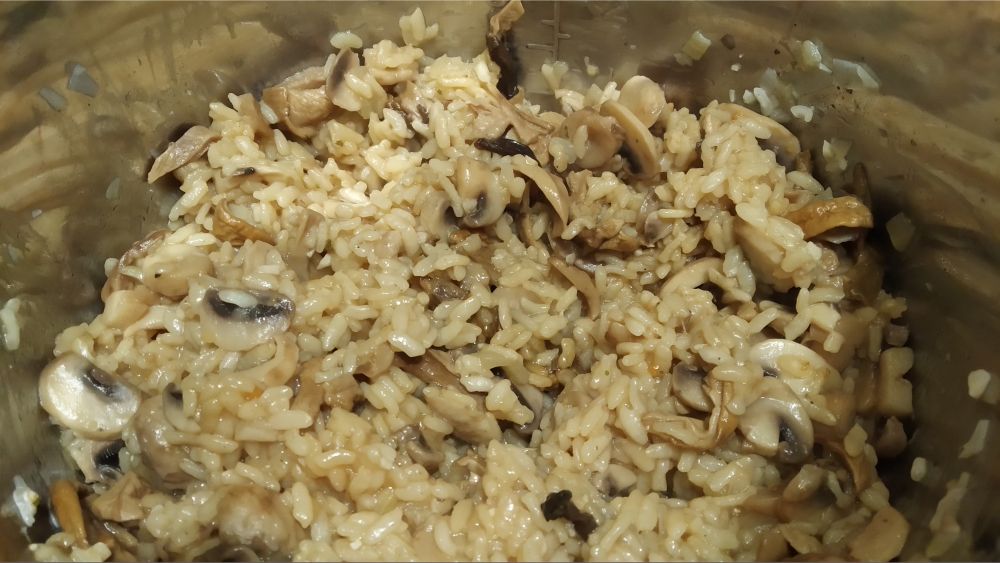 Now it is time to add cream, tsp of mustard and pinch of cinnamon. Season with salt and pepper. You can also add more mustard or cinnamon if desired.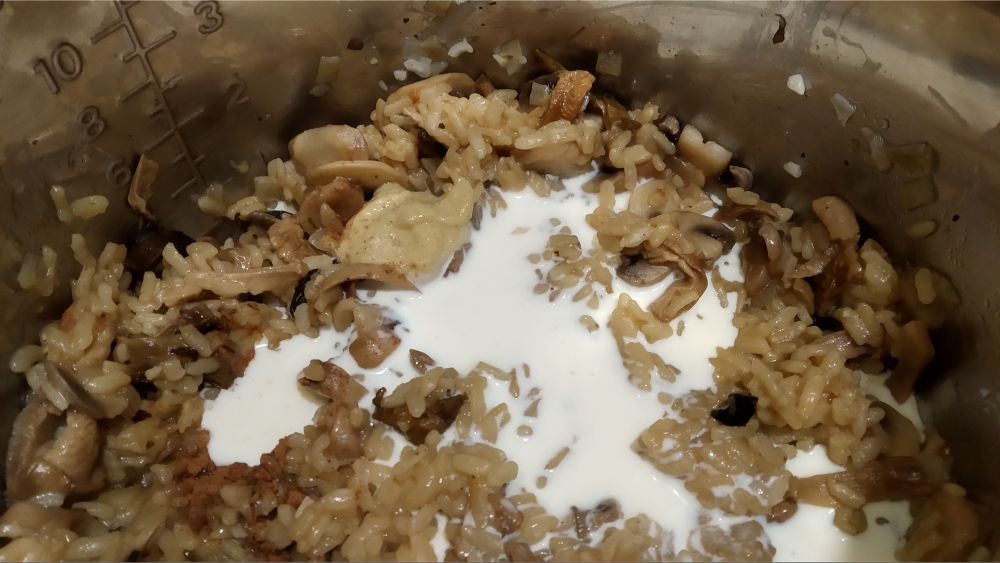 Serve with grated Parmesan on top. Enjoy!