Rabbit meat is lean, soft and tasty. Dry mushrooms give the meat a new level of flavour and the creamy sauce finishes the dish.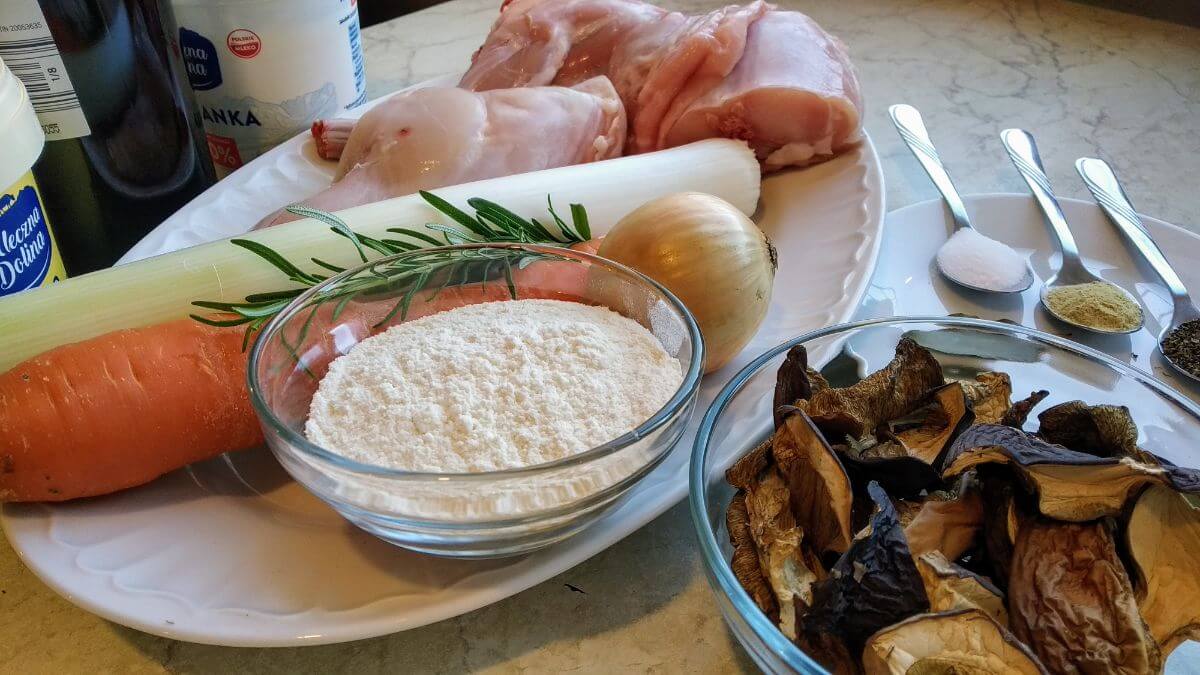 1 kg (2.2lb) of rabbit
1 carrot
1 onion
Piece of leek
5 dkg (0.11lb) of dry wild mushrooms
125ml (4.2oz) of dry white wine
250ml (8.45oz) of double cream (at least 30% fat, otherwise the cream will curdle)
2 tbsp of clarified butter
2 tbsp of flour
Fresh rosemary
White pepper
1 tsp of savory (Satureja)
Bay leave
Salt
Wash the rabbit and cut into small pieces. Season with salt, white pepper and fresh rosemary. Leave it in the fridge to marinate for over an hour.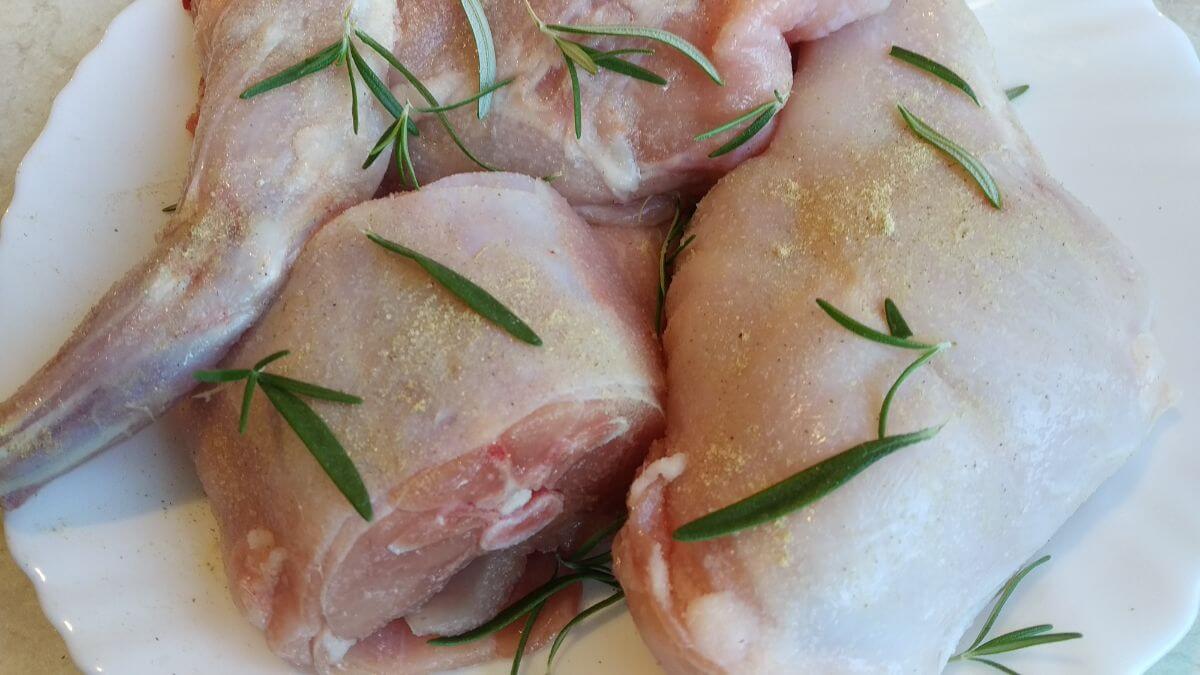 Cut the carrot, onion and white part of leek into half moon shapes.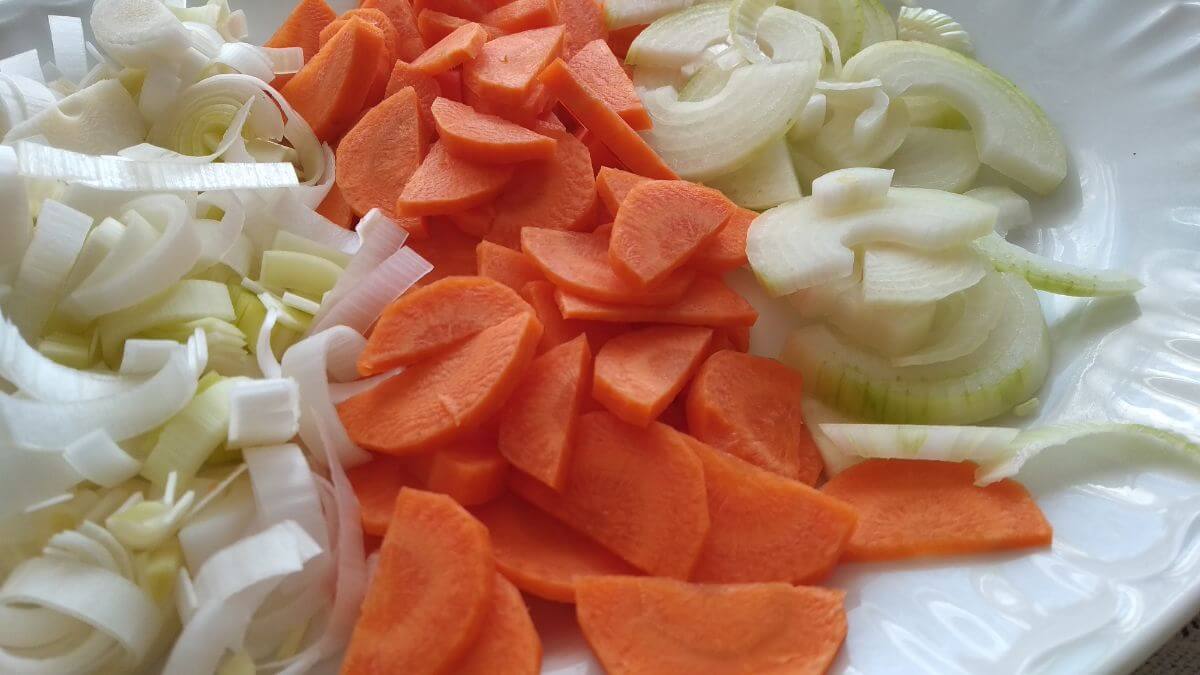 Coat the rabbit in flour and fry in clarified butter. You can do it in IP pot or regular pan.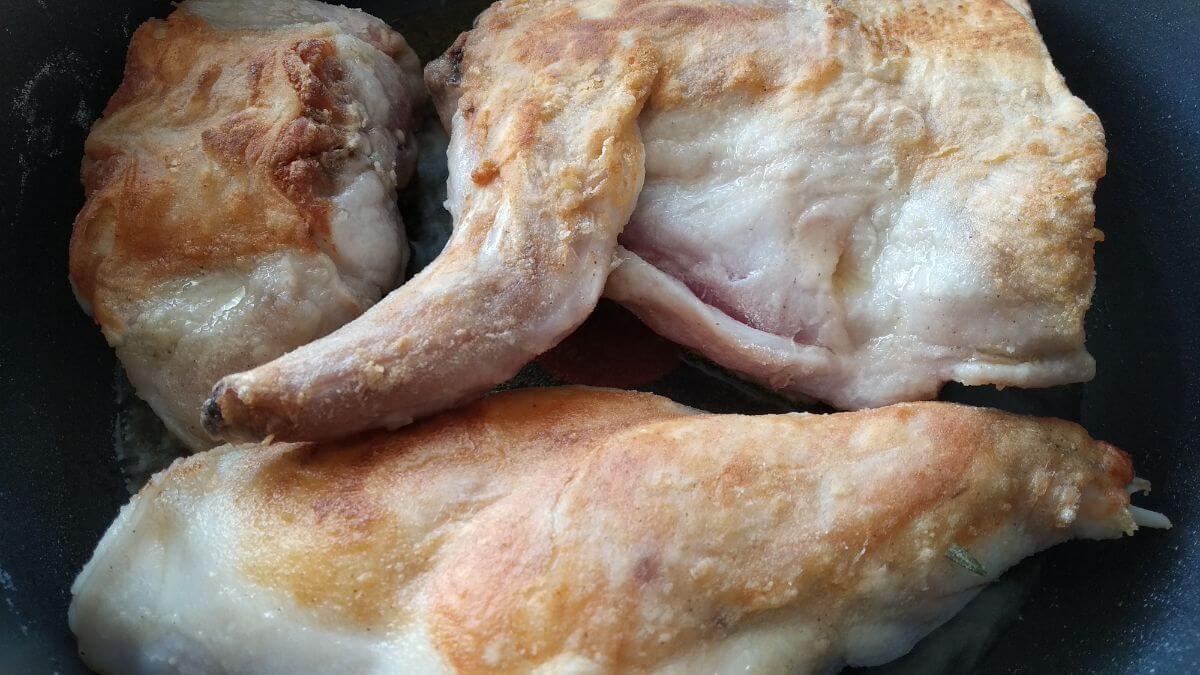 Take the rabbit out of the pot. Turn on programme Saute and add remaining butter into the pot. When it is hot, add veg (but not the mushrooms) and fry gently. Add white wine and mix everything together until alcohol evaporates.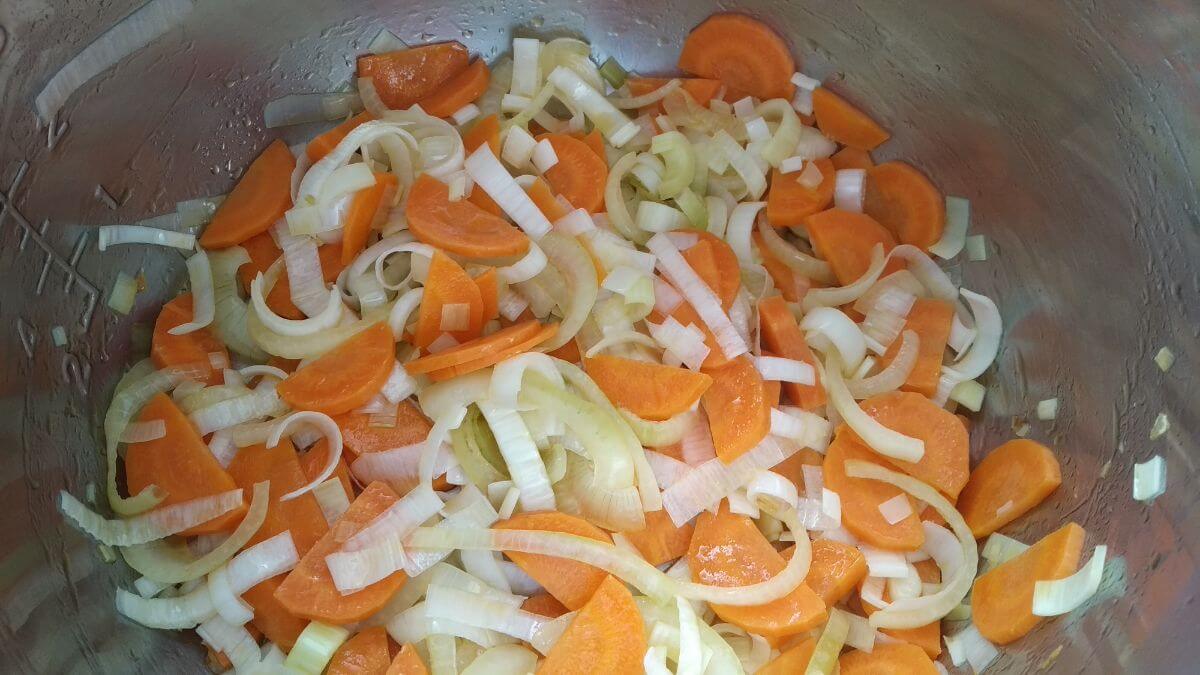 Turn off programme Saute. Add cream, dry mushrooms, rosemary, bay leaf, savory and salt to the pot. Pour 3/4 cup of water.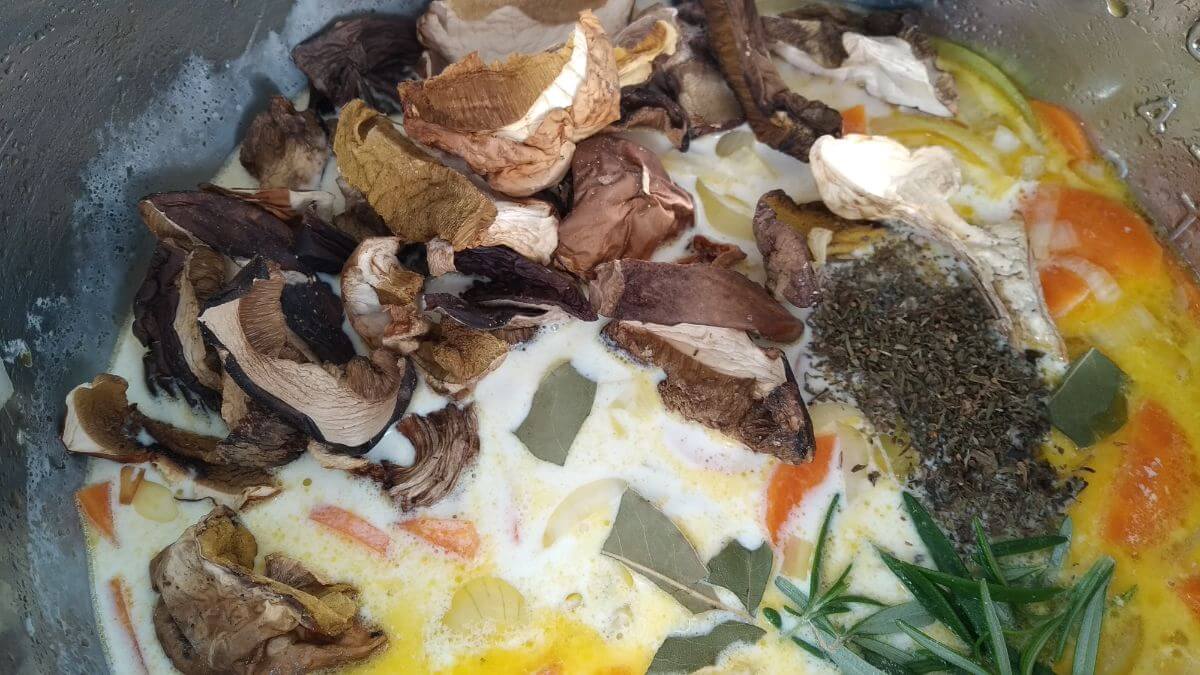 Mix everything and add fried meat. Close the lid, move the valve into sealing position and programme Poultry for 25 min. After the programme finishes leave for another 10-15 min (NPR). After that turn off the programme, remove the remaining pressure and open the lid. Our rabbit is ready.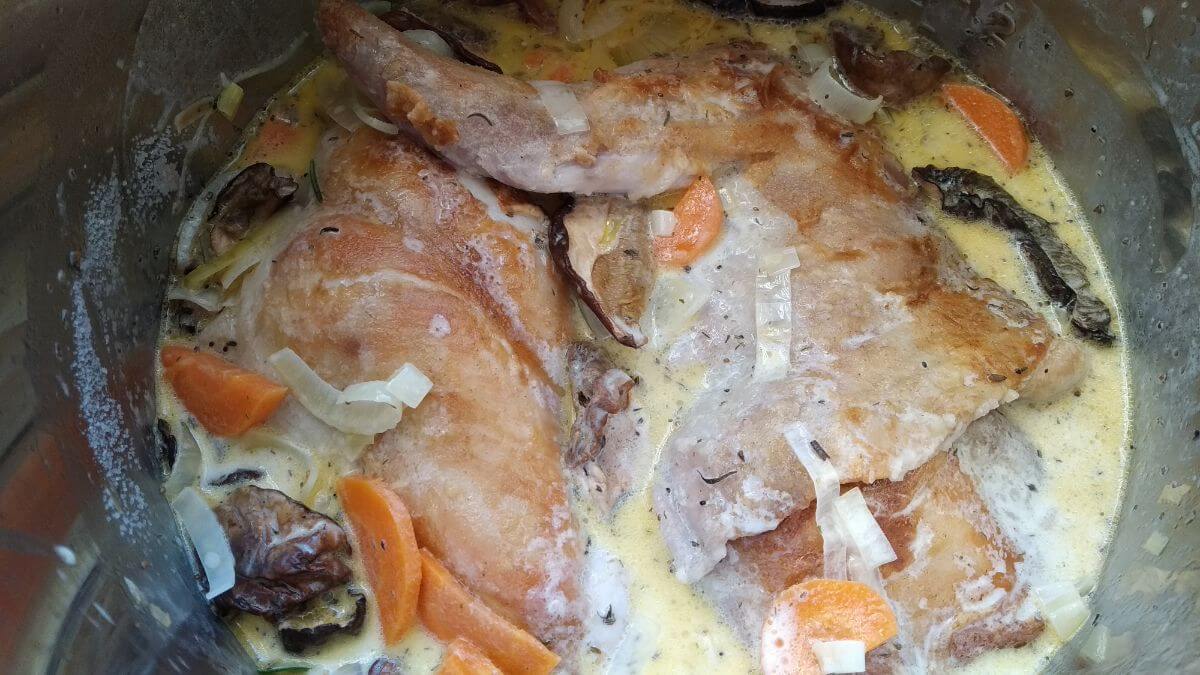 Season to taste with salt and pepper. Serve with potatoes or dumplings and your choice of salad. My dinner was served with barley and beetroot salad. Enjoy!