This is a very quick and delicious dinner.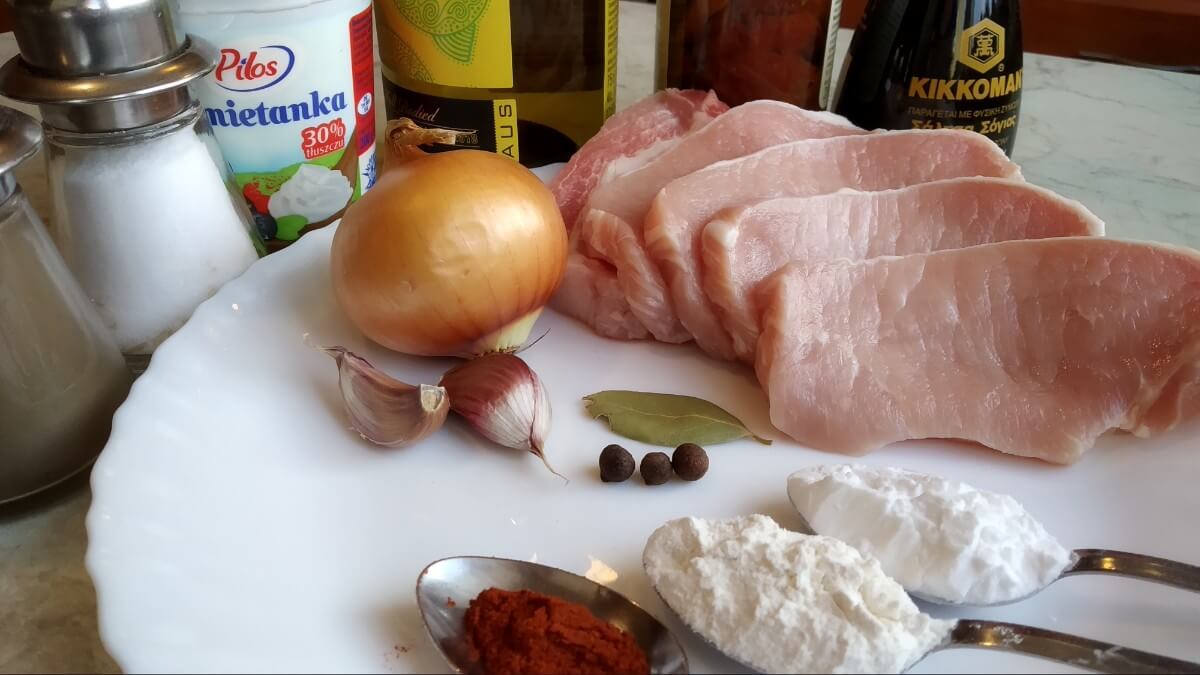 50 dkg (1.1lb) of pork loin
6-8 dried tomatoes with oil
1 onion
2 garlic cloves
100ml (3.4 oz) of dry white wine
1 tbsp of soy sauce
100ml (3.4 oz) of double cream
1 bay leaf
2-3 grains of allspice
1 flat tsp of paprika
1 tsp of flour
1 tsp of starch
Salt
Pepper
Cut the meat into slices and the onion into cubes. Chop the garlic thinly and sun dried tomatoes into 1cm long pieces.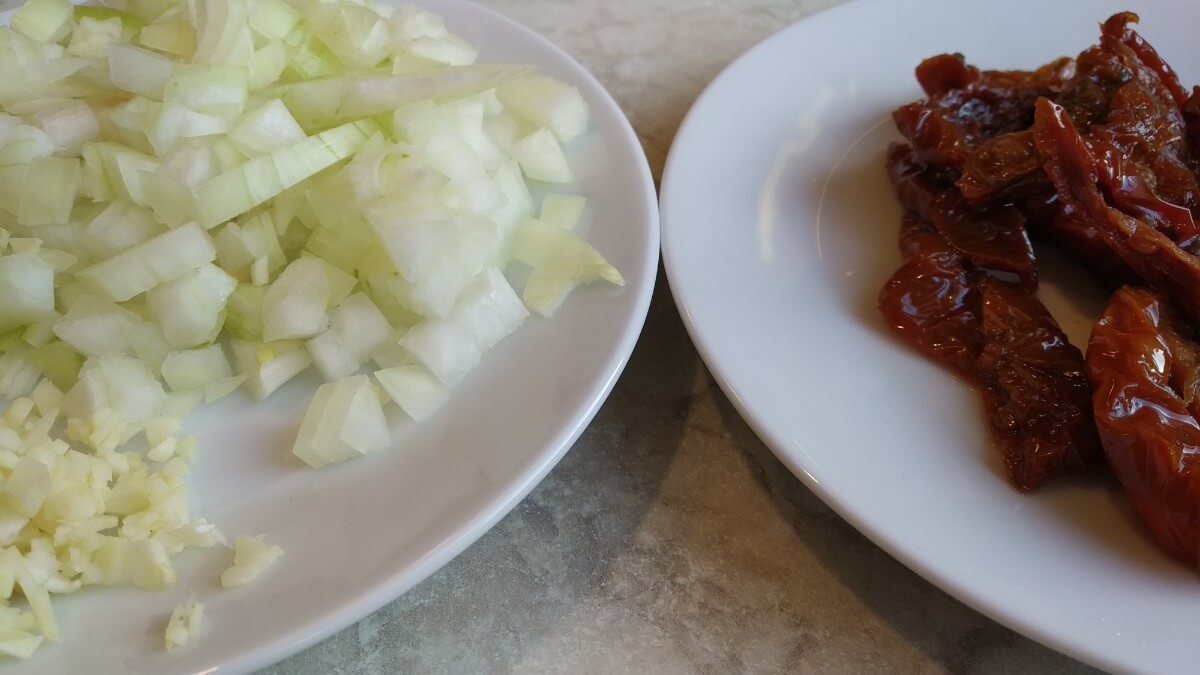 Turn on programme Sauté, add a little bit of oil from your tomatoes. Add onion and garlic, fry gently. Add wine and cook for a little bit until the wine evaporates. Turn off IP and then add sun dried tomatoes, soy sauce, bay leaf, allspice and paprika. Add 250ml (8.45oz) of water and mix altogether. You can add some salt but be careful as soy sauce is already salty.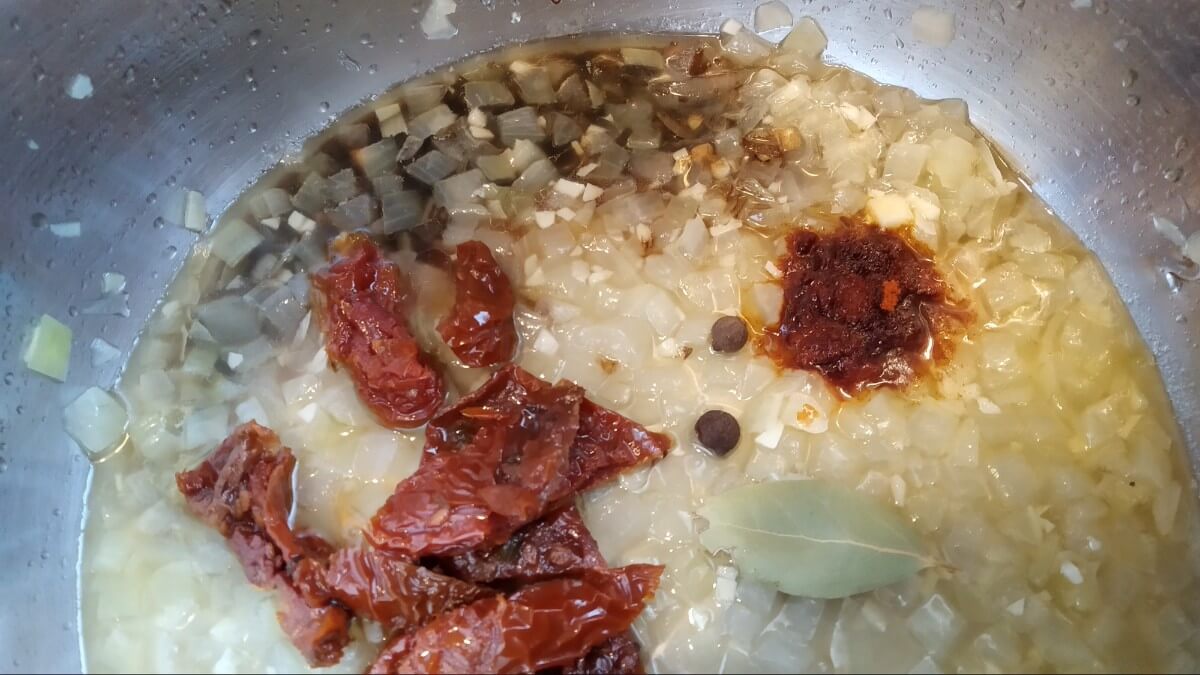 Put the meat inside the pot, make sure it is covered with liquid.

Close the lid, move the valve into sealing position and set up programme Manual for 20min. While this programme is running, mix together both flours with cold water. After the programme finishes, leave for another 10min (NPR). Open the lid and turn on programme Sauté, add your mixed flour and bring to boil. Turn off IP and cream. Mix together, season with salt and pepper. Your dinner is ready. Serve with your choice of potatoes or salad.