Quick pasta with aromatic creamy cheese sauce.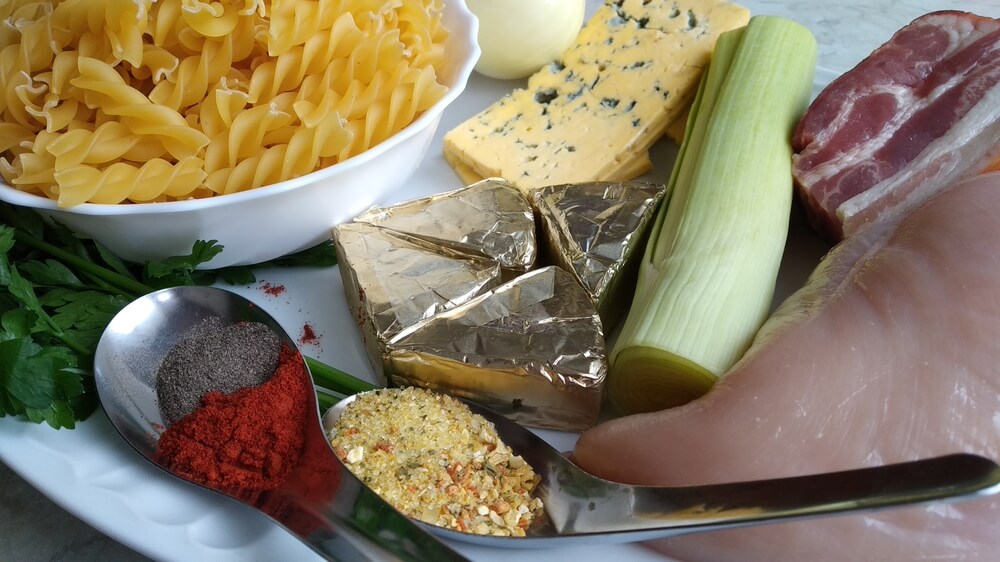 1 chicken breast
10 dkg (0.22lb) of not fatty bacon
1 onion
Piece of leek
4 triangles pieces of cheese spread (UK: ie. dairylea)
5-10 dkg (0.1-0.2lb) of blue cheese
25 dkg (0.55lb) of fusilli pasta
1 tsp of Vegeta (universal seasoning)
Fresh parsley
2 tbsp of olive oil
1 tbsp of butter
Salt
1/2 tsp of pepper
1/2 tsp of paprika
Cut chicken breast into slices (1cm) and season with salt and pepper. Cut the onion and leeks into thin half rings (quite thin). Slice bacon into squares.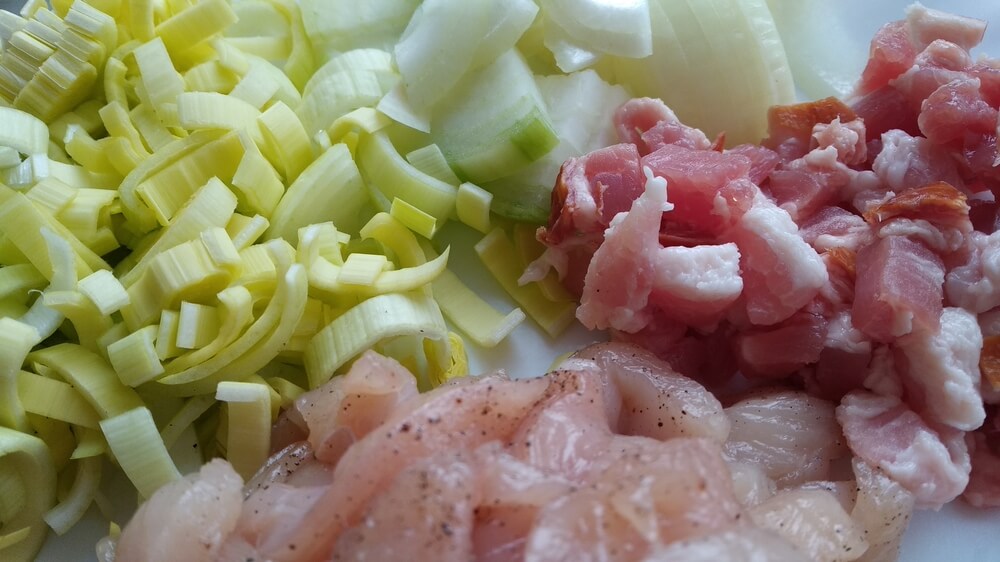 Then turn on Instant Pot and programme Sauté. Add olive oil and butter, wait until hot and then gently fry onion. Add bacon and fry for a little bit longer. Add chicken breast and leeks, mixed together. Make sure not to burn the ingredients.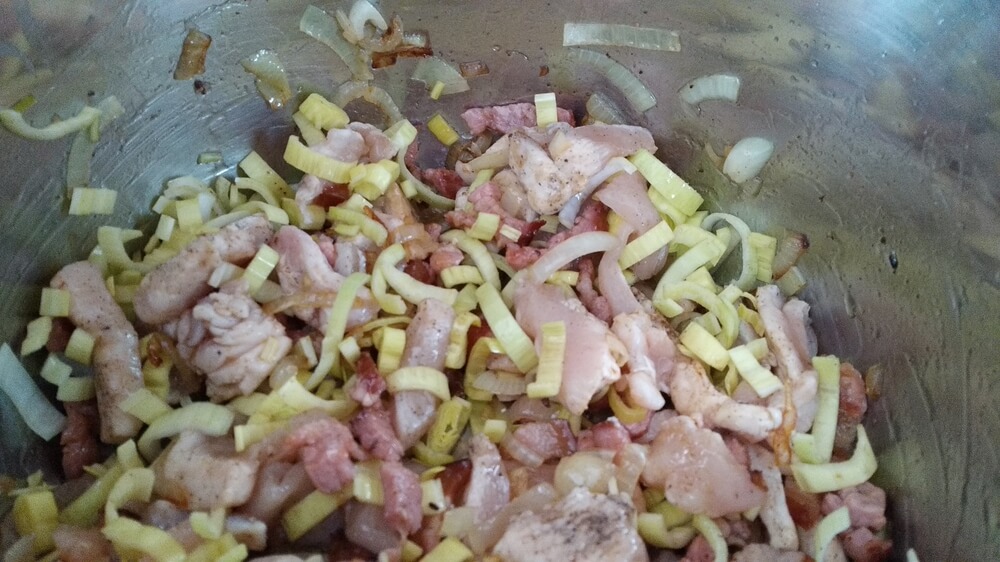 Turn off IP, add dry pasta into the pot and pour 2 1/2 cups of water. Add spices as vegeta, pepper and paprika. You can add salt but be careful as vegeta and cheeses are already quite salty.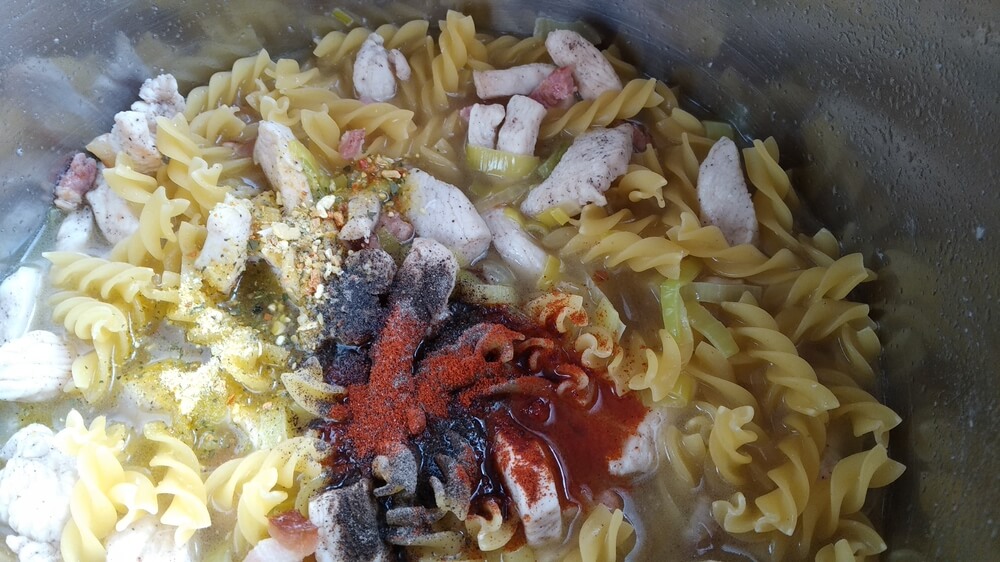 Mix everything together, close the lid and set up programme manual for 4 min. In the meantime, chop fresh parsley. When the programme finishes, press cancel and quickly release the pressure (QR). Add cheese spread and blue cheese, mix until melted.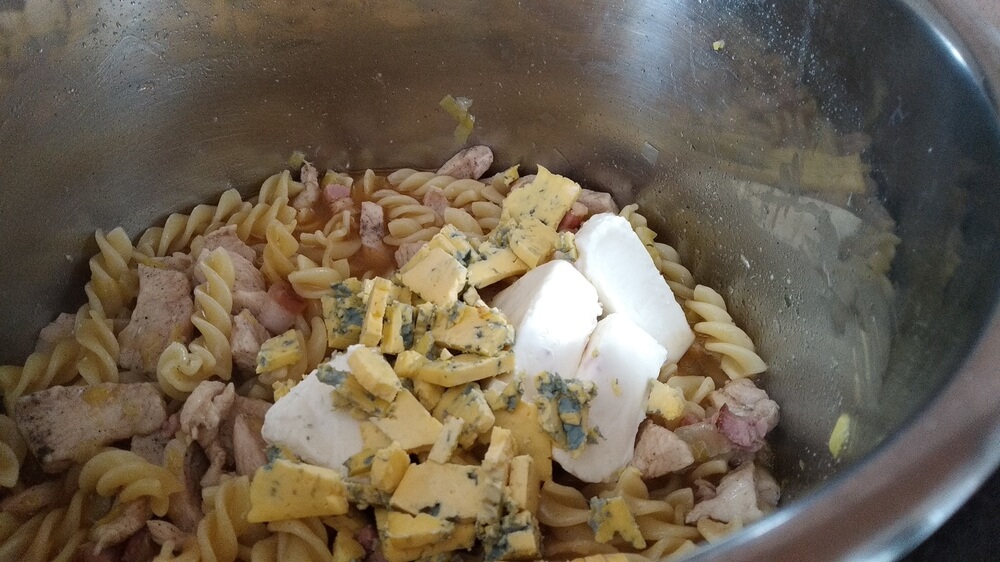 Add fresh parsley and mix altogether.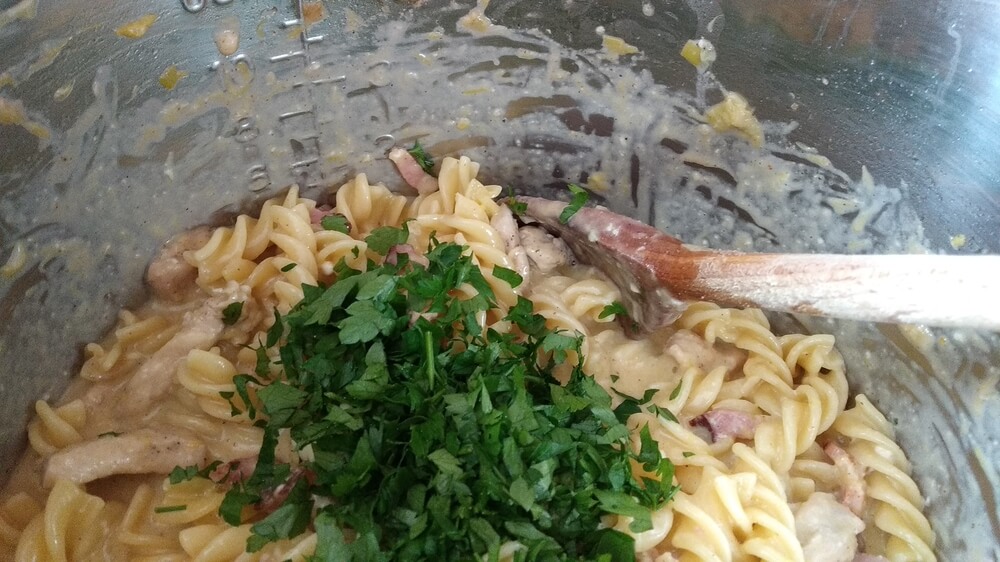 Season up to your taste with salt and pepper. Your quick dinner is ready. Enjoy.