Stroganoff is a very tasty and popular dish in Poland. Dish may vary depending on the chef/person who cooks it. Here is my version: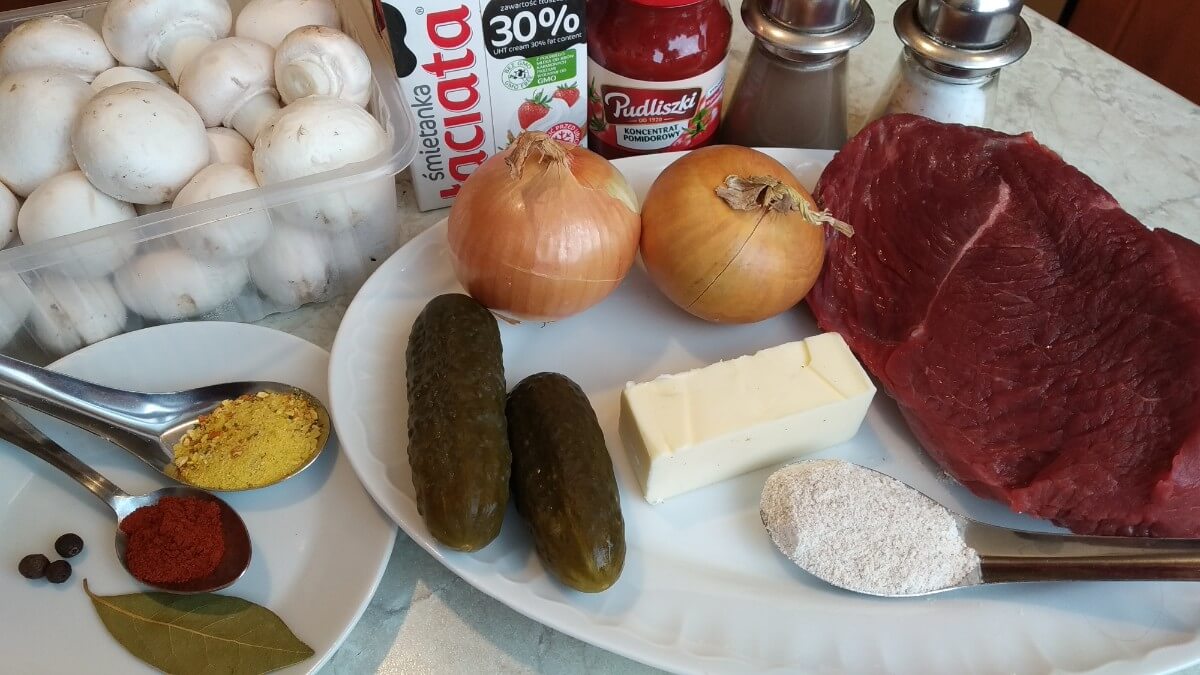 70 dkg (1.55 lb) of beef
2 onions
50 dkg (1.1 lb) of mushrooms
5 dkg (0.1 lb) of butter
2 pickled sour gherkins
1 tbsp of tomato paste
150ml (5.2oz) of double cream (30%)
2 tbsp of wholemeal flour
1 bay leave
3 grains of allspice
1 tsp of sweet paprika
1 tsp of vegeta (universal seasoning)
Salt
Pepper
Begin by cutting the meat into thin stripes and coat with wholemeal flour.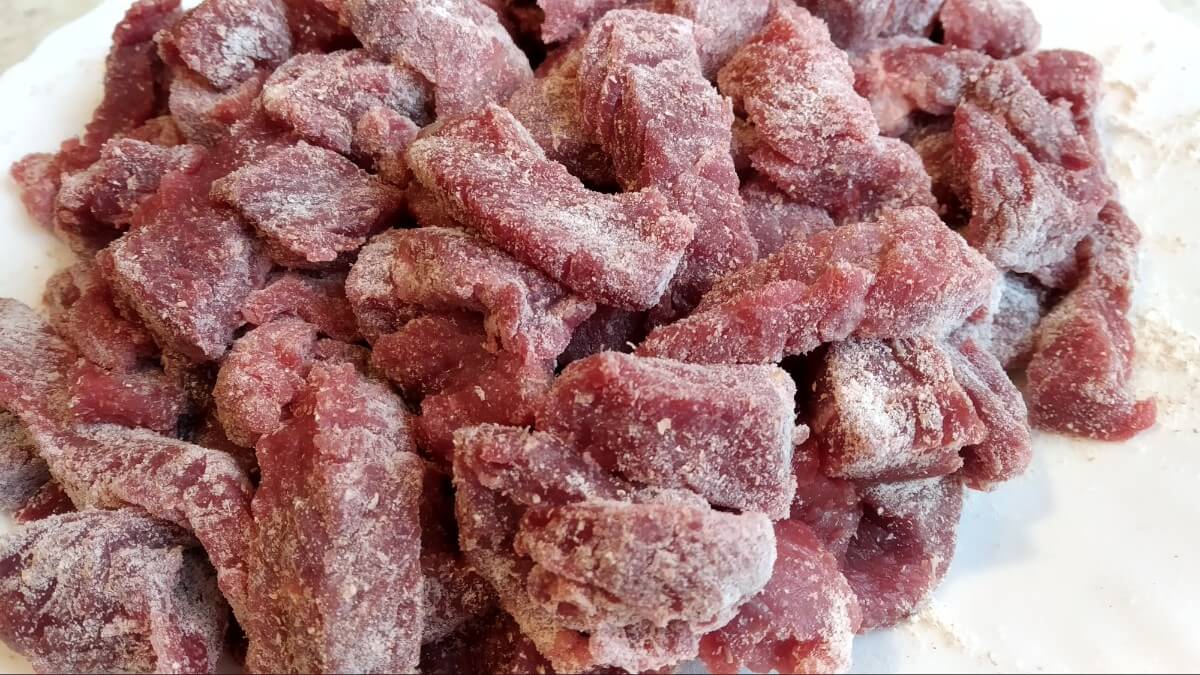 Cut onions (half moon shape), mushrooms (thicker slices) and pickles (sticks).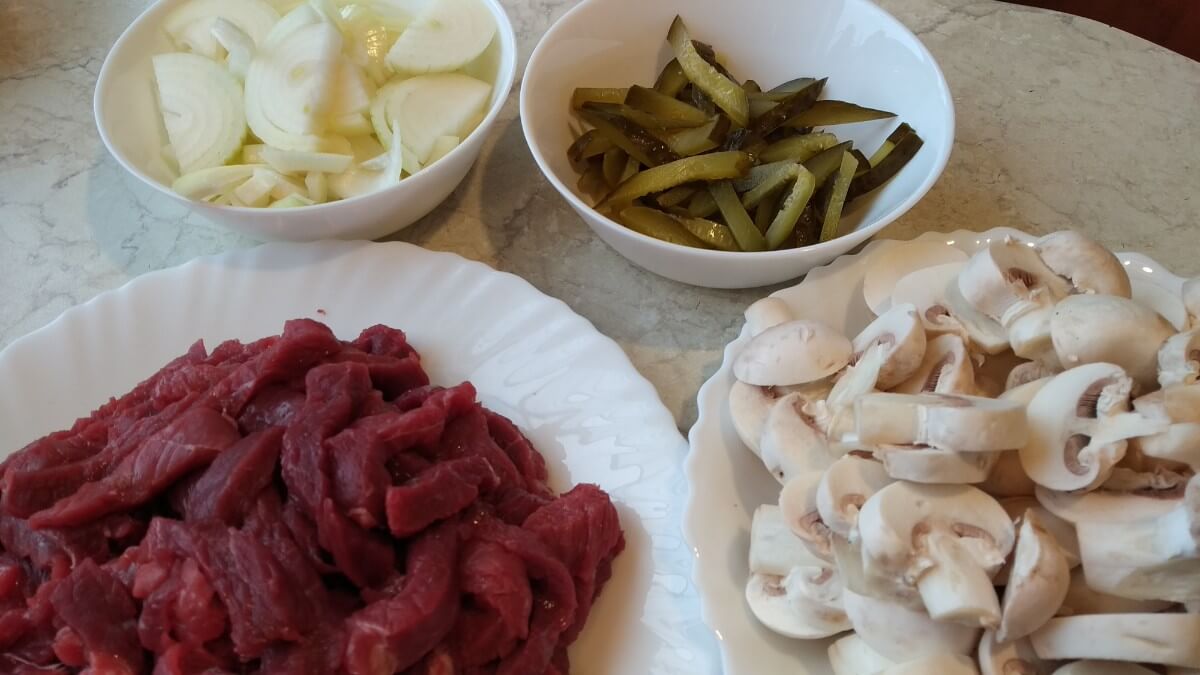 Turn on IP and programme Sauté, add butter (you can use oil, olive oil or lard instead). Divide meat into 2/3 parts and fry each of them separately in IP.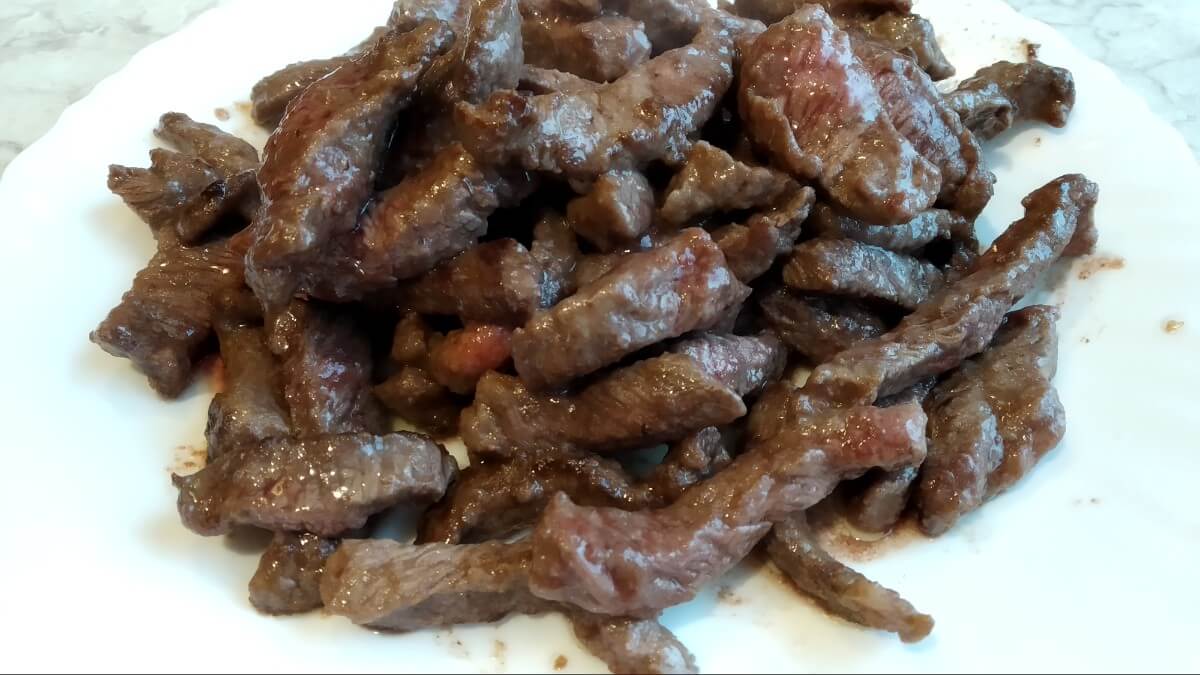 Add onion to the last part and fry together. Use spatula to scrape off the food at the bottom of your IP (add a little bit of water if its too difficult).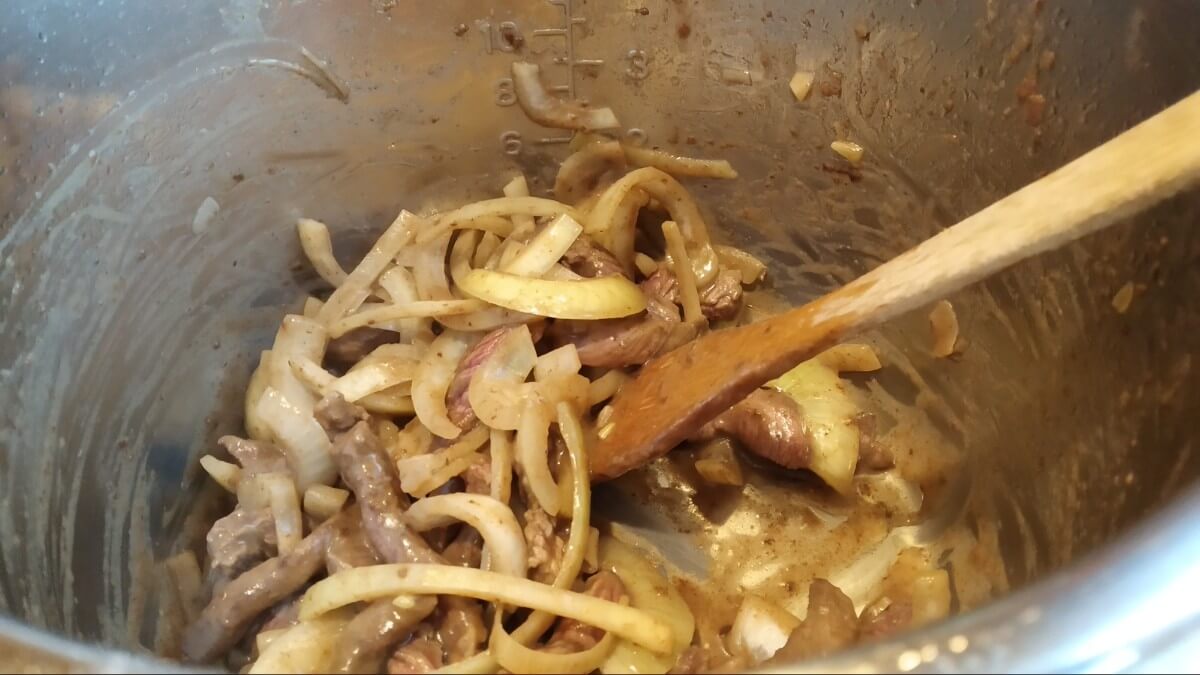 Add all the meat and mushrooms into your pot and fry it until the mushrooms get soft.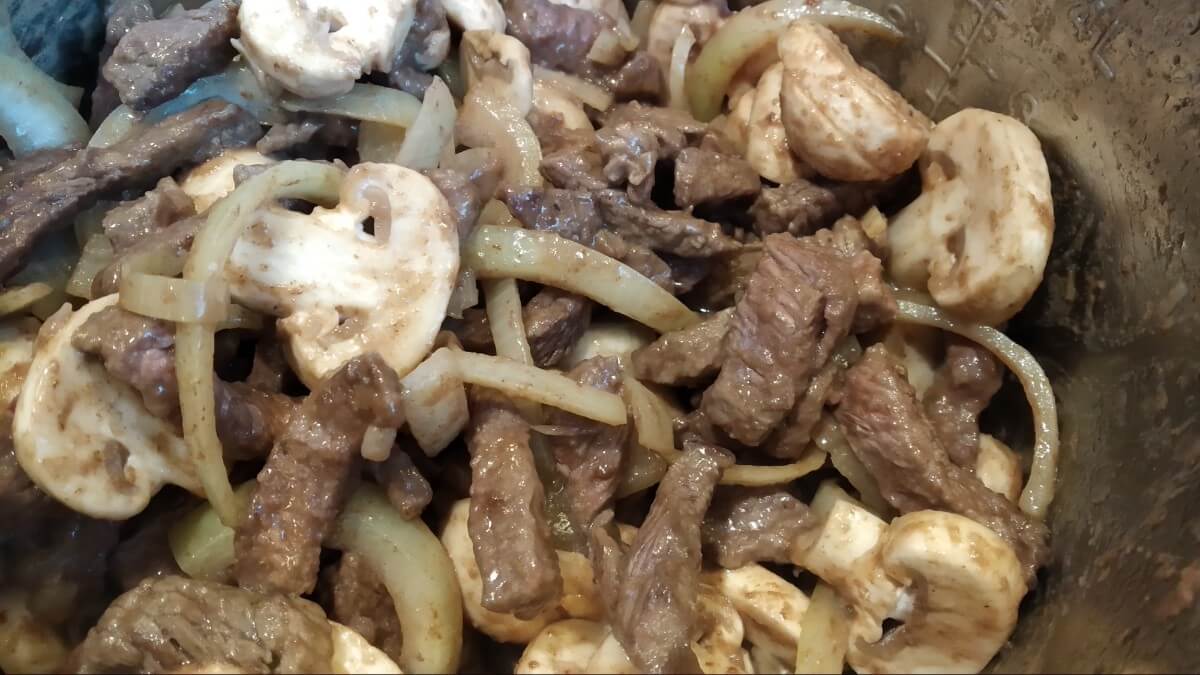 Turn off IP then add pickle gherkins, tomato paste, vegeta, allspice, bay leave, paprika, salt and pepper. Add a cup of water and mix together.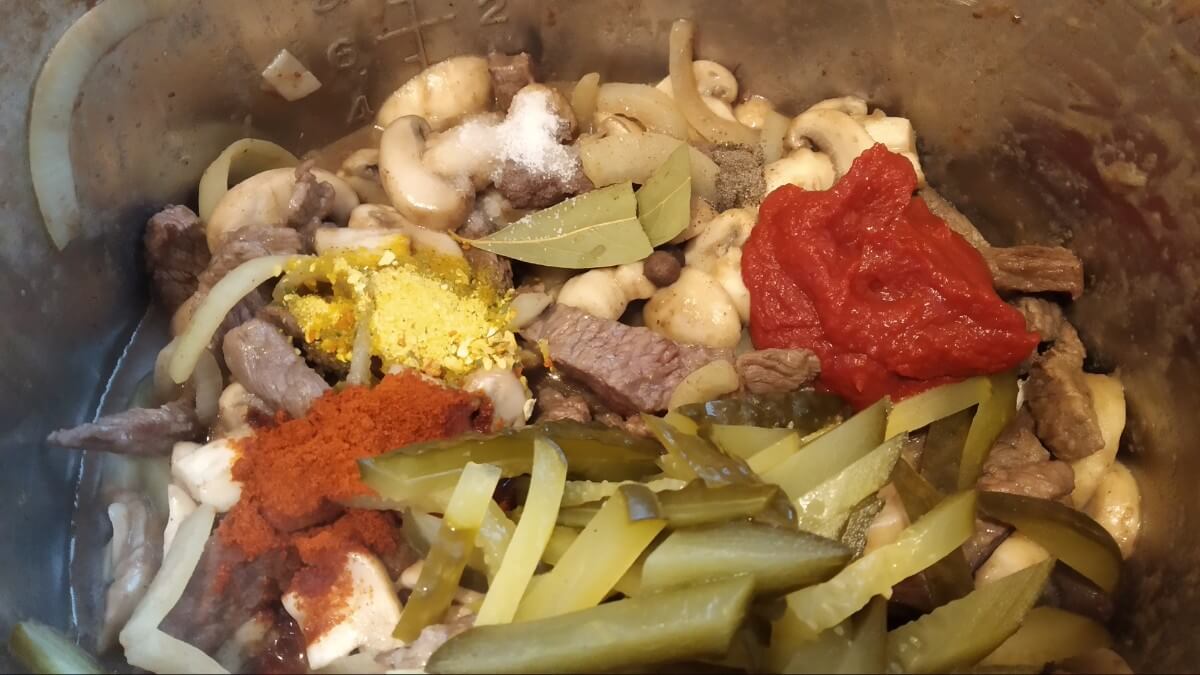 Close the lid, make sure valve is on sealing position and set up programme Manual for 30min. When programme finishes, press cancel and either quickly release the pressure (QR) or leave it for couple of minutes. Open the lid, add cream and boil it altogether using Sauté option.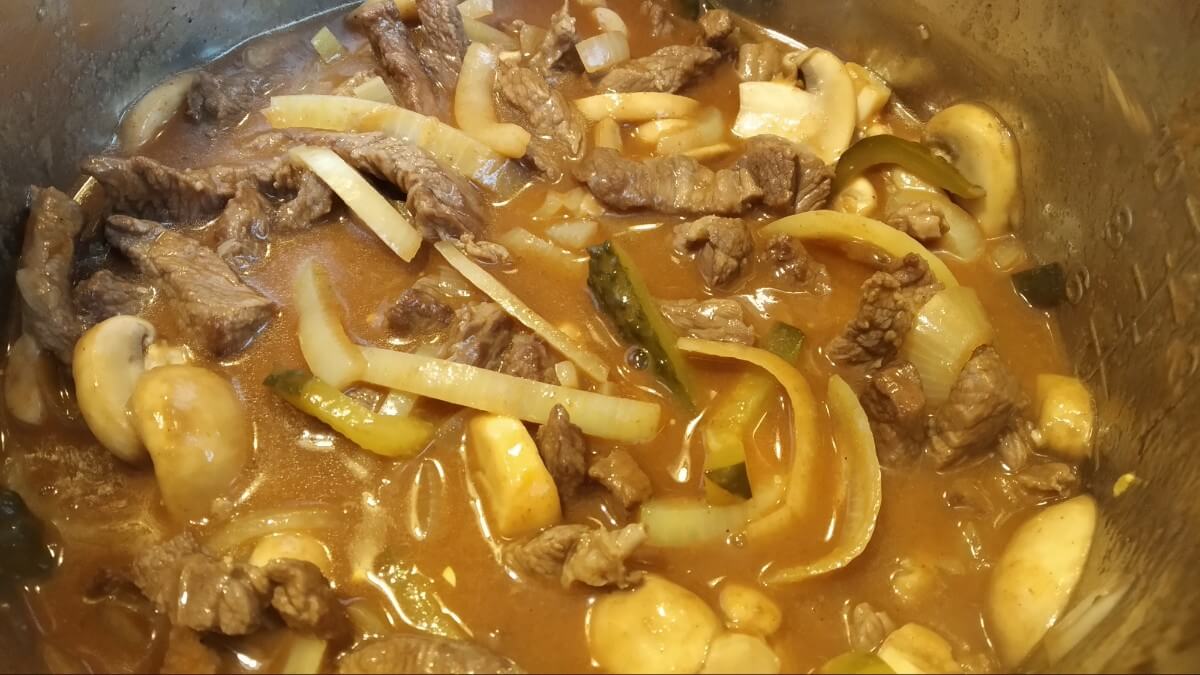 If your sauce is too thick add water, if too thin just boil for a little bit longer (cream should thicken your sauce). Serve with potatoes, pasta or your favourite bread. Enjoy!