This is a recipe for sauerkraut with mushroom. Perfect addition to your Christmas table. You can also use it as a side dish to your dinner or filling to pasties. Quick, cheap and delicious dish.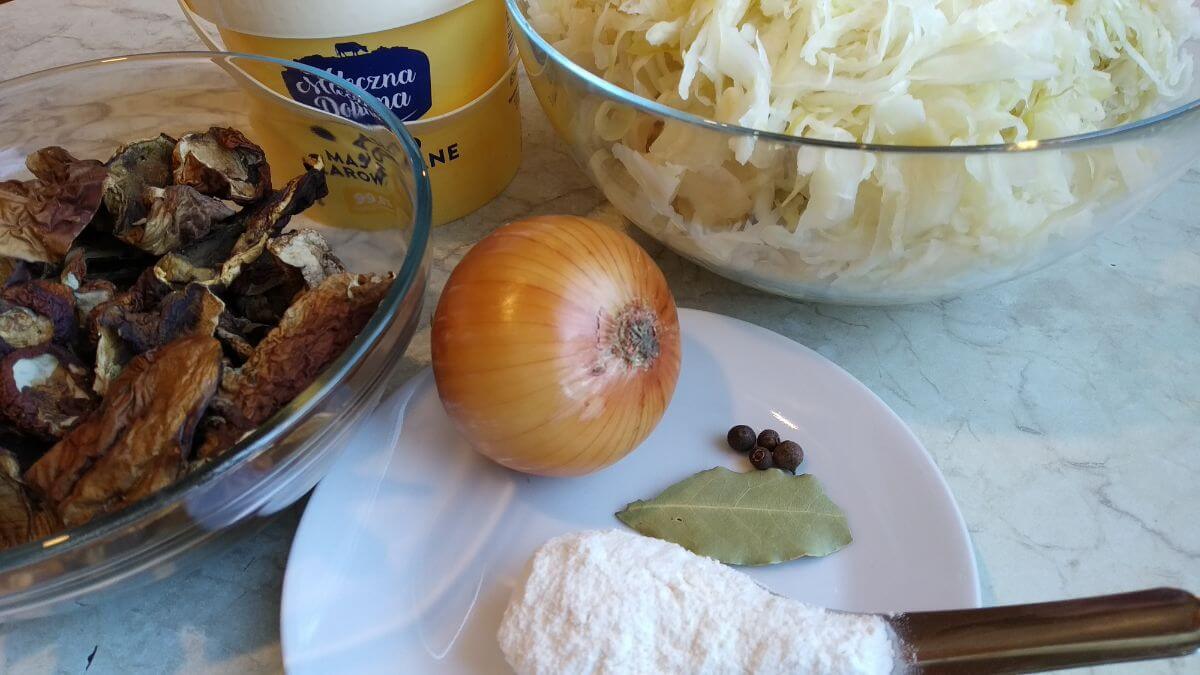 1 kg (2.2lb )of sauerkraut (pickled cabbage)
10 dkg (0.22lb) of dry wild mushrooms
1 onion
2 tbsp of clarified butter
1 tbsp of flour
2 bay leaves
4 grains of allspice
Salt
Pepper
Wash the mushrooms and soak them in water for at least an hour, ideally over night. Rinse the sauerkraut, drain the water and cut into smaller pieces.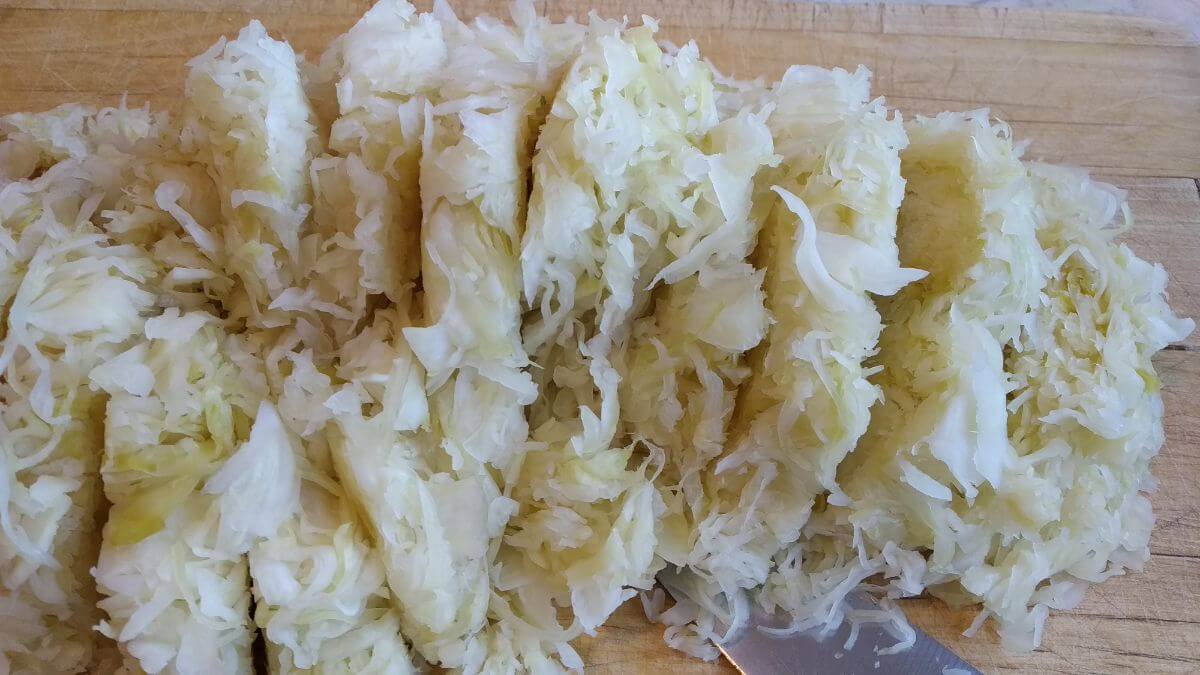 Put it in the IP pot and add some water (150ml – 5oz). Place the metal tray (look at photos) on top of the cabbage.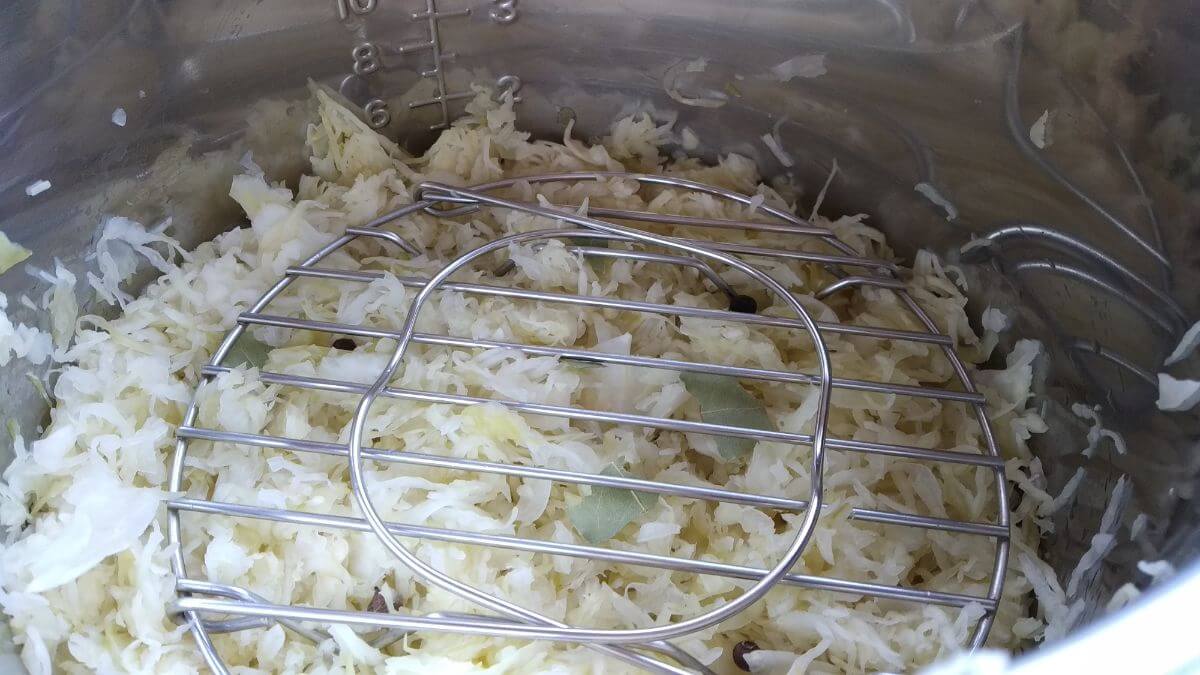 Put the soaked Mushrooms in the bowl that would fit in the instant pot on top of the metal tray.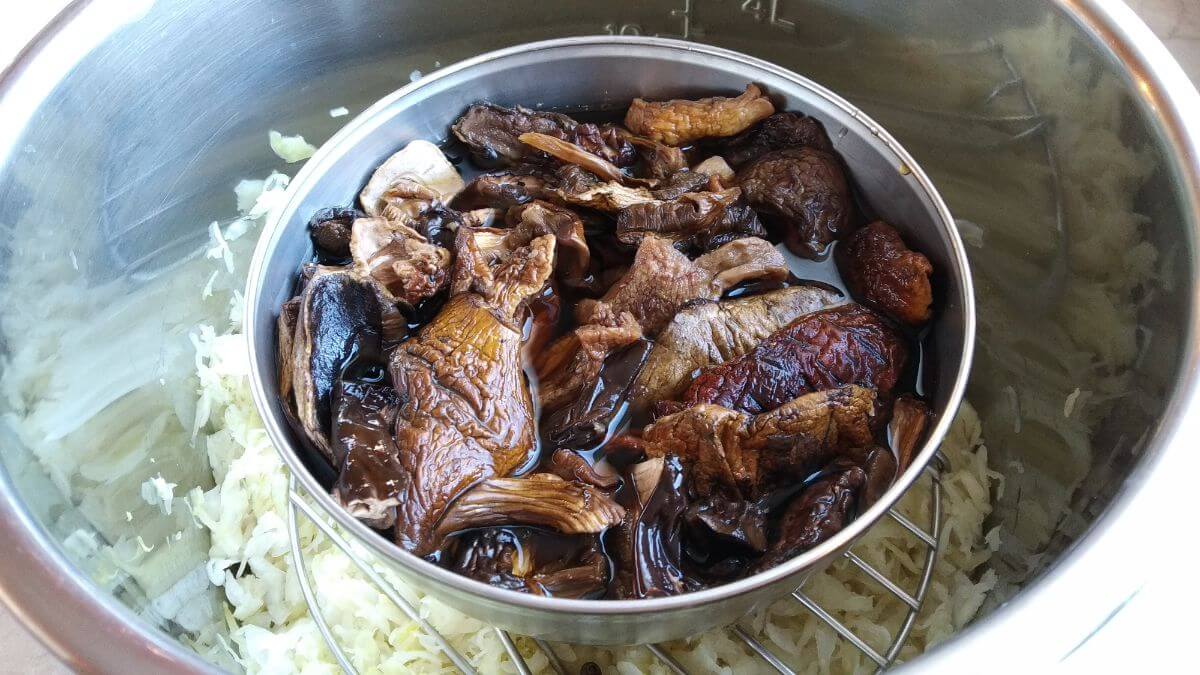 Close the lid, move the valve into sealing position and programme Manual for 10 min. After the programme finishes leave for another 5 min (NPR). Turn off IP, remove the pressure and open the lid. Carefully, remove the bowl with mushrooms and let them cool down. Strain (keep the water) and cut them into smaller strips.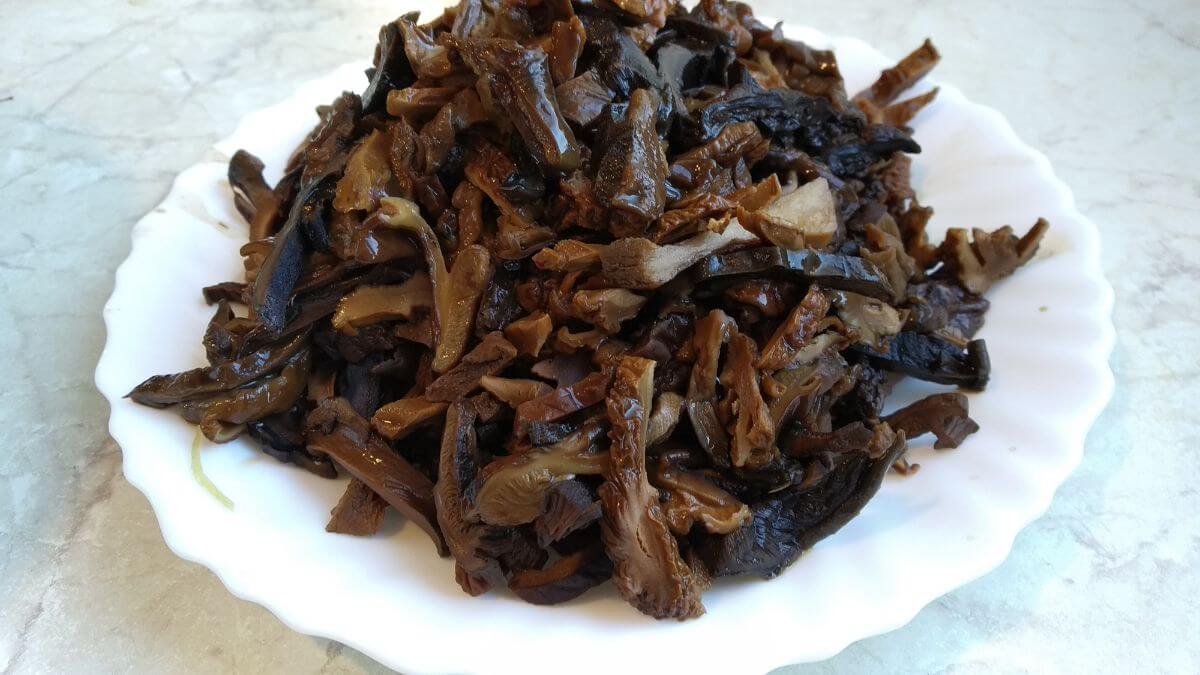 Cut the onion into small pieces. On a separate pan, add clarified butter and fry the onions gently.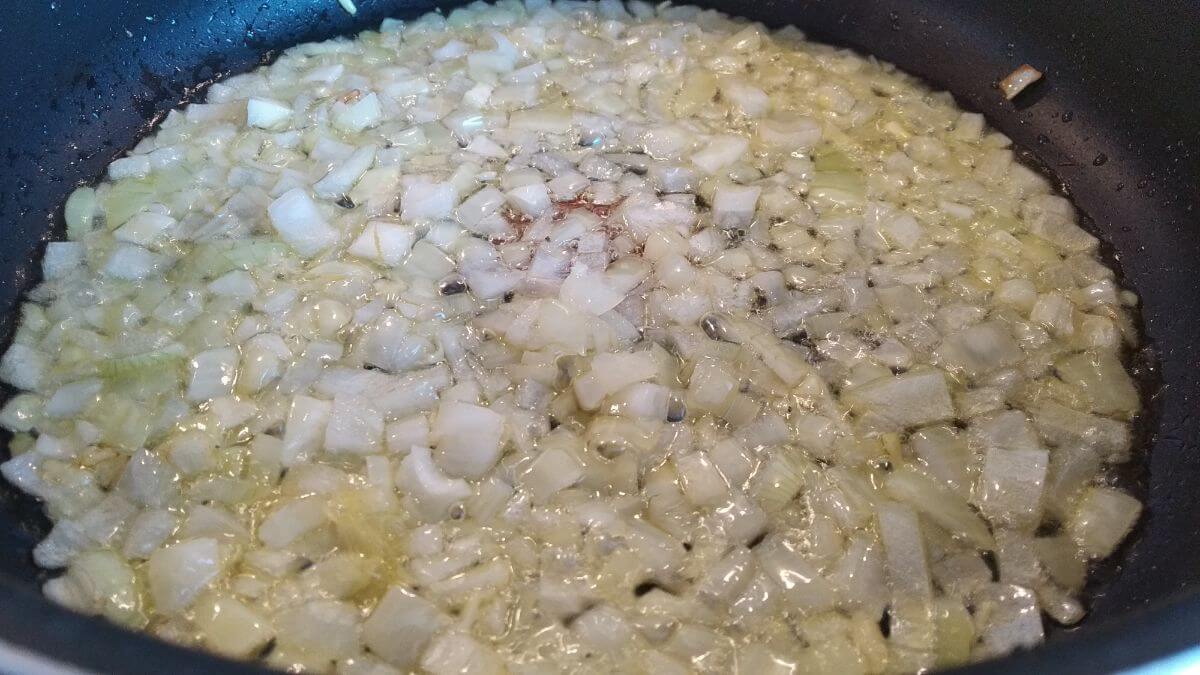 Add flour and fry until the flour become golden in colour.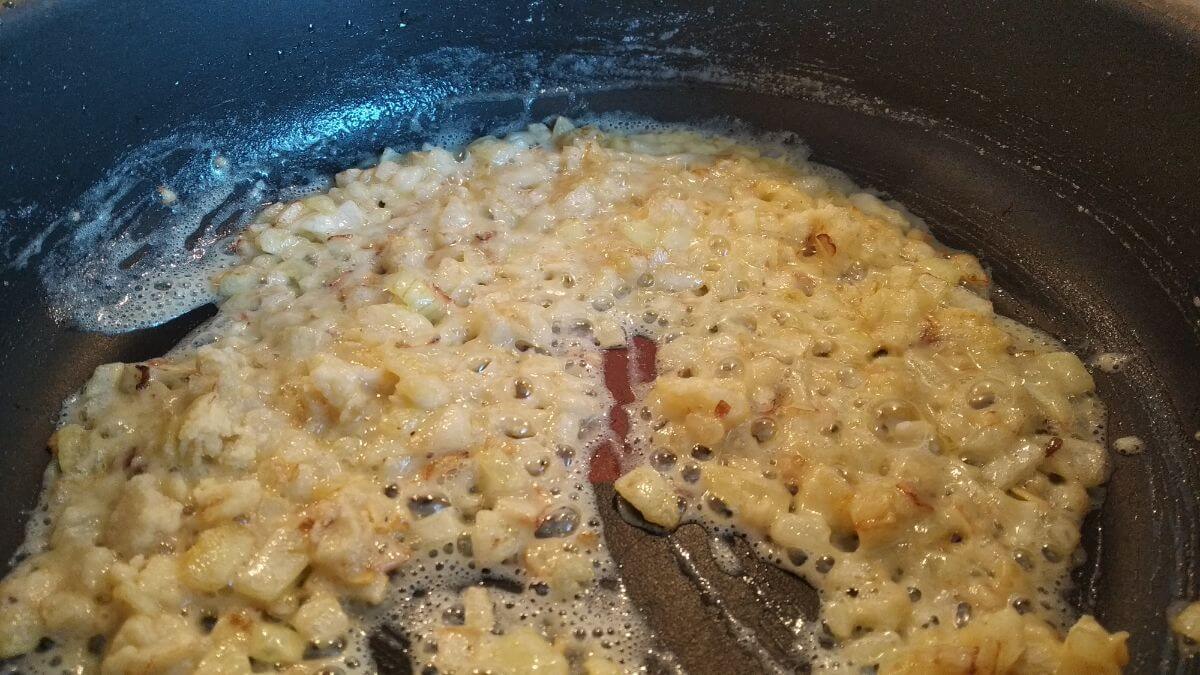 Add cut mushrooms and sauerkraut.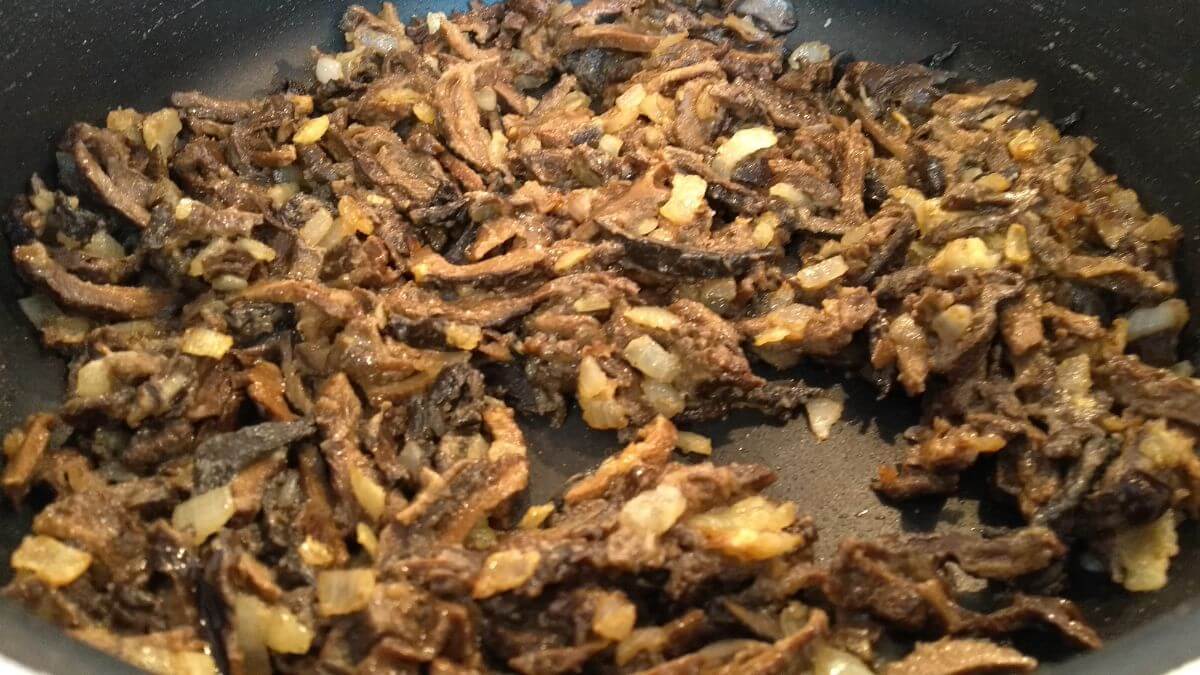 Add a little bit of mushroom water but not too much as your cabbage will get too watery or bitter. Mix altogether and cook for few minutes. Season with salt, pepper and sugar if needed. Enjoy